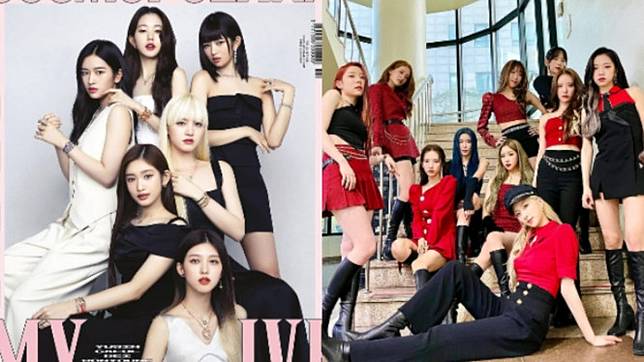 ZIGI – IVE and WJSN (Cosmic Girls) are both from Starship Entertainment. But lately fans have discovered that Starship treats the two groups differently. IVE members allegedly get budget more than WJSN.
The striking difference in the treatment of the two groups has become a topic of discussion in the online community. Read more here.
Also read: IVE's Jang Won Young is considered a golden child, stylist is criticized by Knetz
Knetz Discovers The Difference Between WJSN and IVE Treatments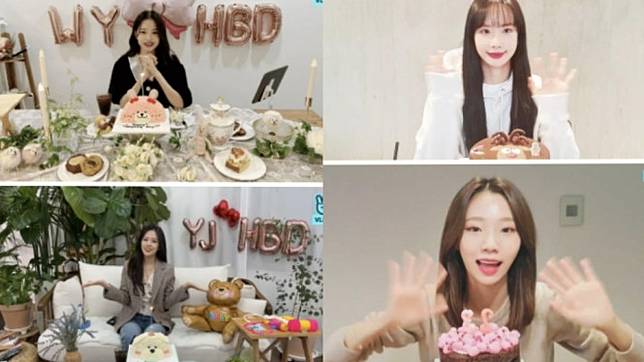 Photo: Various sources Differences in Vlive's IVE and WJSN member's birthdays
The Korean online community named Instiz was surprised by five photos of Starship Entertainment idols who Vlive on their birthdays. In the photo uploaded on February 22, 2022, it shows Jang Won Young (August 31) and Ahn Yujin (September 1) celebrating a birthday at Vlive with luxurious decorations.
The two of them got lots of beautiful decorations and cakes, plus balloons in the form of writing the idol's name. Meanwhile, Rei IVE, whose birthday is on February 3rd, gets the same decoration, but in a simpler way.
In contrast to IVE members, WJSN members did not receive the same treatment. This can be seen from Seola WJSN's birthday Vlive (December 24) and Yeoreum WJSN (January 10). Seola and Yeoreum only got cakes without any birthday decorations even though the dates were close to each other.
No doubt, this vast difference took Knetz by surprise. Because WJSN is more senior (debuted in 2016) than IVE. Comparison photos of members of the two groups are considered to show the company is biased towards its artists.
Knetz also divides Starship idol birthdays into several castes as in Hindu culture. Caste shows the different positions of individuals in society. For Ahn Yujin and Jang Woonyoung, Knetz labeled them the Brahmin caste or the highest caste in the Hindu religious system. While Rei is in the Kshatriya caste, under the Brahmins.
Meanwhile, Seola and Yeoreum's birthdays are in the Sudra caste or the second lowest level before Dalit. Many netizens called Starship outrageous because it openly showed favoritism to certain members.
Starship Entertainment's Pros and Cons fans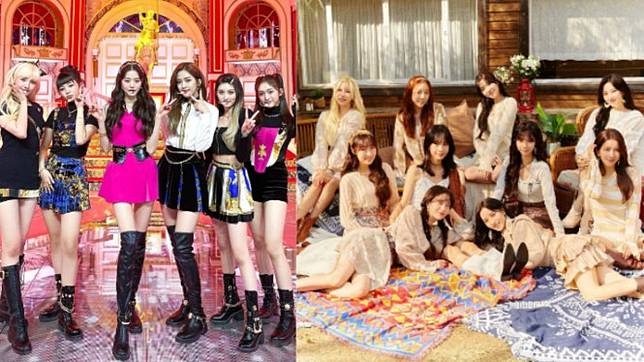 Photo : Various sources of IVE and WJSN
Not a few netizens mentioned the company's budget. Currently IVE has a total of 6 members, while WJSN has 13 members. It is likely that with more members in a group, less costs must be directed towards individual activities.
"There are a lot of posts out there comparing the birthdays of artists especially those from Starship. This agency is completely different," said one fan launching from Panchoa on Thursday, February 24, 2022.
"Why (the agency) is not sincere, I'm not even a fan and feel sorry for them (WJSN)," wrote another.
While others don't see any caste difference problem as noted by Op,
"It's just a staff difference, why is it related to the Caste issue? Of course there is a quality difference, but if the artists themselves can comfortably conduct their Vlives and chat with fans, don't try to make them feel like victims according to your view," Knetz's disapproving response.
Until now, Starship Entertainment representatives have not given any statement regarding the difference in the quality of Vlive IVE and WJSN. Fans hope that the agency can treat their idols equally.
Also read: Pros and Cons of Winners of the 2022 Seoul Music Awards, NCT 127 to IVE