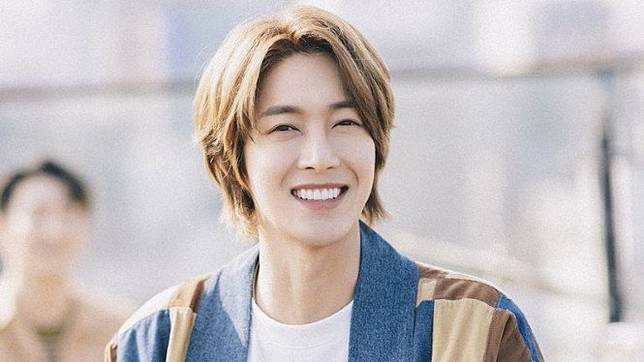 VIVA – Happy news comes from actor and singer Kim Hyun Joong. The actor who plays Yoon Ji Ho in the drama Boys Over Flower is rumored to be getting married this year. This news was first reported by TV Daily on Sunday 27 February 2022 yesterday.
In the report, Kim Hyun Joong will marry a non-celebrity woman. In the TV Daily report, Kim Hyun Joon is also reported to not be holding a wedding party due to the COVID-19 pandemic. Then on February 27, Kim Hyun Joong shared the news with his own fans at his concert titled, "Words I Want to Say."
"I'm not sure how to say this. I have decided to spend the rest of my life with someone who has stayed by my side, who has always been with me when I was in the most difficult and exhausting circumstances," he said. soompi.
Kim Hyun Joong also expressed his gratitude to his fans for their love and support over the years. Especially support when he was involved in a scandal with a woman in 2015.
In 2015, it was discovered that a woman named Choi, who was her ex-lover, admitted to being abused by Kim Hyun Joong. The woman also had time to apply for compensation because she was stressed during her pregnancy. Choi also revealed that she was pregnant with Kim Hyun Joong's child and miscarried in June 2014.
"When I reflect on the life I have lived until now, I have received so much interest and love. I sincerely thank all of you fans for staying by my side during my darkest and most difficult days. Since we can meet face to face and talk like this, I think today will be very meaningful," he wrote.
Kim Hyun Joong also revealed that the support and love from fans during his most difficult time also helped him to bounce back. Because of the great love from fans, he also wanted to tell the news of his marriage directly to the fans.
"It was your love and support during my darkest days that I was able to take courage and start the second half of my life. I feel I will regret it for the rest of my life if I only express myself through words, remembering your unconditional love and support. that I received from fans, so I want to take this opportunity at this concert to share this news," said Kim Hyun Joong.
Korean drama series, Boys Over Flowers.
Photos :
After the marriage news announced by Kim Hyun Joong, it was revealed at his concert. Kim Hyun Joong's agency then released a statement regarding the artist's marriage.
"Hello, this is Henecia. Today, our artist Kim Hyun Joong announced his marriage at his concert," wrote the agency.
No ceremony
Kim Hyun Joong's agency also revealed that due to the pandemic the artist will not be holding a wedding ceremony. In addition, because the future wife of Kim Hyun Joong is not from a celebrity circle, his party is very careful in announcing this news, and asks fans not to speculate anything.
Due to the difficulty of the current situation [COVID-19], the couple decided not to hold the ceremony. Because the potential partner is not a celebrity, we are careful about releasing news, so we ask for people's understanding and also people refrain from excessive speculation," said Kim Hyun Joong's agency.
Furthermore, the agency also revealed that Kim Hyun Joong's relationship began during the artist's worst days. The agency also revealed that despite getting married in the near future, Kim Hyun Joong promised to continue being a responsible actress and singer to fans.
Their precious relationship started during difficult times and is now taking a careful first step towards their life together. We ask for everyone's warm support for the couple. Kim Hyun Joong plans to continue to repay the support that has been given to him with good music. and various promotions, so we ask for your interest and support.
Thank you," said Kim Hyun Joong's agency.