Salzburg
–
Bayern Munich drew 1-1 with RB Salzburg in the first leg of the Champions League last 16. Die Roten doesn't bite, lucky to get a draw!
Salzburg vs Bayern Munich is presented at the Red Bull Arena, Thursday (17/2) early morning WIB. The hosts were able to surprise themselves by taking the lead through Chukwubuike Adamu's goal in the 21st minute. Kingsley Koman Coman then became the hero of the visitors thanks to his goal in the 90th minute.
Bayern Munich actually appear quite dominant. Die Roten had 22 chances with nine on target, compared to 11 with six on target from Salzburg.
However, Munich was less effective and Salzburg goalkeeper Philipp Kohn appeared mighty. But for coach Julian Nagelsmann, his team felt less bite!
"We are not aggressive enough in pressing. The players' shots are also not accurate enough, we have to improve," he said as reported by UEFA's official website.
"In the first half, we also performed poorly," he added.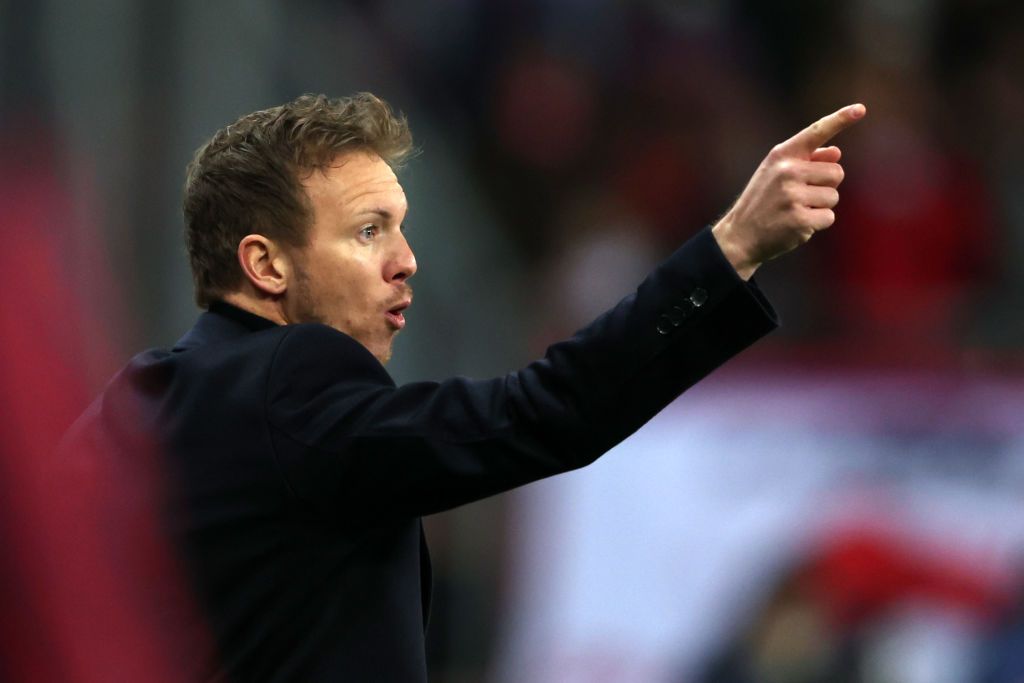 Bayern Munich coach Julian Nagelsmann (Getty Images/Alexander Hassenstein)
Julian Nagelsmann explained, RB Salzburg played able to maximize the slightest opportunity to be able to endanger Bayern Munich's goal.
Salzburg also judged, playing more daring. The Salzburg players did not hesitate to tackle and cut off the flow of the ball.
"We didn't play a good transition and it was easy to lose the ball. But, the players' struggle needs to be praised," he concluded.
The second leg of Bayern Munich vs Salzburg Champions League last 16 will take place on 9 March.
(aff/rin)