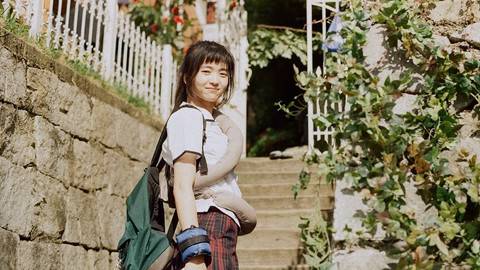 The shooting process for the Korean drama Twenty Five, Twenty One had to be postponed because one of the main actors, Kim Tae-ri, tested positive for COVID-19. Currently, the actor Na Hee Do is in quarantine.
"Before filming for his drama, Kim Tae Ri used a self-test kit as a precaution, and when he received a positive result, he immediately underwent a PCR test. On February 26, the test result finally came back positive," wrote Kim Tae-ri's agency mmm. , reported soompiFriday (4/2).
The agency also said that after being diagnosed with COVID-19, the 1990-born actress immediately stopped all her activities. Kim Tae-ri is also reported to have received a second dose of the vaccine.
"Currently, he is fully focused on treatment in self-quarantine, in accordance with government health authority guidelines. He is currently in the recovery phase, and he has no specific symptoms," the agency explained.
Meanwhile, a representative from tvN revealed, although the filming process for the drama Twenty Five, Twenty One was delayed, it was confirmed that there were no changes to the broadcast schedule.
"We plan to finish filming early next week. There are no changes to the broadcast schedule. We will continue to do our best in terms of security until the end," he said.
Synopsis Twenty-Five, Twenty-One
This latest tvN drama will be set in 1998 which tells the story of young people who try to struggle and grow after their dreams are snatched away. In that year, there was an economic crisis that had an impact for the next few years.
Later, the story of this will follow the story of the two main characters, Baek Yi Jin (Nam Joo Hyuk) and Na Hee Do (Kim Tae Ri) who met for the first time when they were 22 years old and 18 years old.
Na Hee Do is a professional fencer from the national team who is brave and never gives up. Unfortunately, due to the economic crisis that occurred in 1998, the national fencing team was disbanded.
Then there is Baek Yi Jin, a reporter who used to come from a rich family. But, became bankrupt due to the financial crisis of his family business. In order to make ends meet, Yi Jin also works part time. Every day he had to deliver newspapers and be a guard at a book rental shop.
The two main characters have to face struggles in their lives due to the financial crisis. Later, Baek Yi Jin and Na Hee Do will meet at an Asian Games competition and from there their destiny begins.