London Fashion Week Fall/Winter 2022 brings together a number of other talented young designers. From designers who have recently established labels to those who have managed to be noticed thanks to competition, these fashion designers from various backgrounds prove that their creations have a unique identity. Along with well-known designers, here are the young and talented British fashion designers you need to know, Beauties!
Conner Ives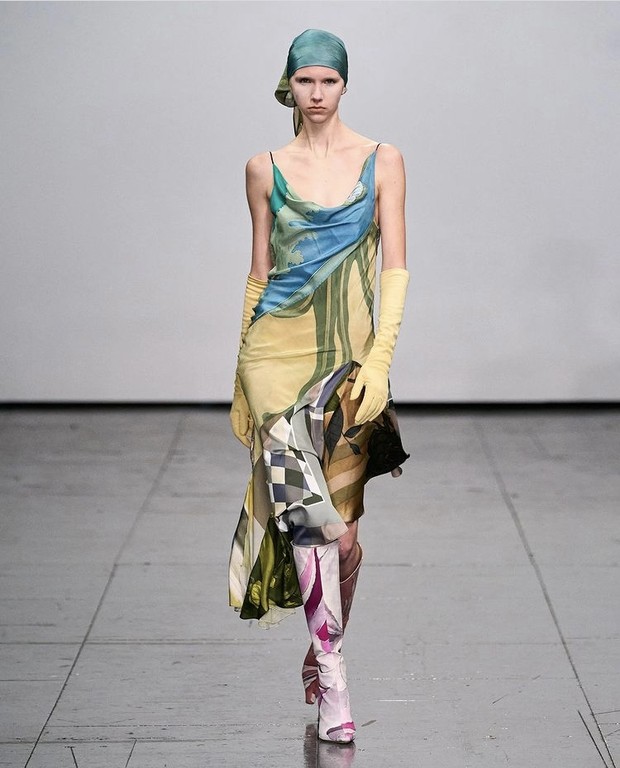 Conner Ives patchwork dress/ Photo: instagram.com/connerives
Conner Ives may be the first young designer to deserve the spotlight. Graduating from Central Saint Martins school in 2021, this man from the United States was joined by Rihanna to work at the Fenty label. This collection marked his debut at London Fashion Week where he presented a collection consisting of 26 looks with a cheerful Y2K feel. The Gen Z infusion that became its generation captures various bright tones with a retro design, just like wearing headband, crop top, halter neck dress made with technique patchwork composed of a scarf––a way upcycling which is the DNA of this young generation.
Nensi Dojaka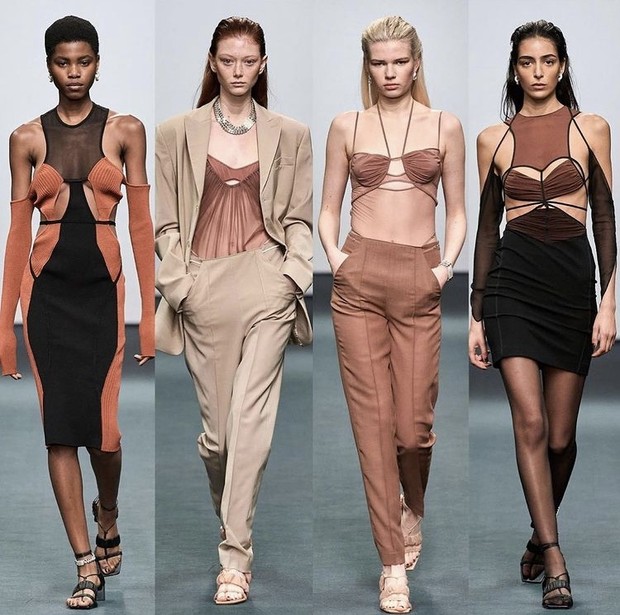 Nensi Dojaka AW22/ Photo: instagram.com/nensidojaka
The female designer who won the LVMH Prize and the 2021 Fashion Award in the category "Emerging Designer Talent" The British Fashion Council is certainly no less talented. In the Fall/Winter 2022 collection on the London Fashion Week stage, this Albanian fashion designer chose a color palette earth tone and integrate a variety of different materials, from leather to velvet to knitwear. Design characteristics, namely layers, accents cut out and the rope is also visible at 37 outfit presented. This modern yet sensual creation is a favorite of many celebrities, such as Zendaya, Bella Hadid, Emily Ratajkowski, and Dua Lipa, Beauties!
Chet Lo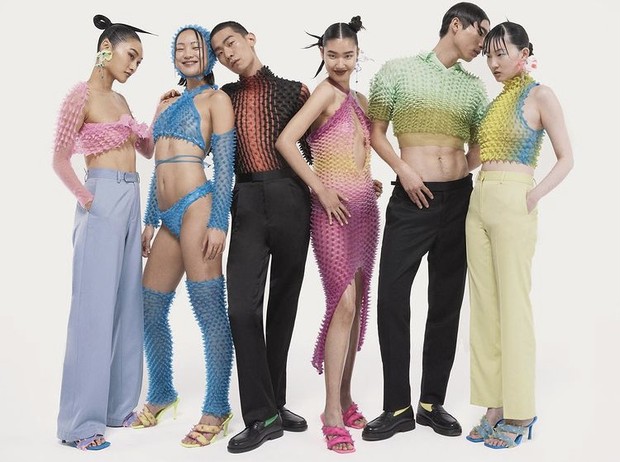 Chet Lo's innovative creations/ Photo: instagram.com/chet__lo
Educated at Central Saint Martins and graduating in 2020, Asian designer Chet Lo shows talent with his designs that are full of character. Classic feminine silhouette inspired by Japanese comics, 50s style, Barbarella film embodied in knitted material and faux fur which fun. His work managed to attract the attention of many celebrities, from Dua Lipa, Willow Smith, to Kylie Jenner to wear it, you know! In her collection, she presents a row of "thorn" accent clothes in pastel hues that make outfit more innovative creations.
Daniel W. Fletcher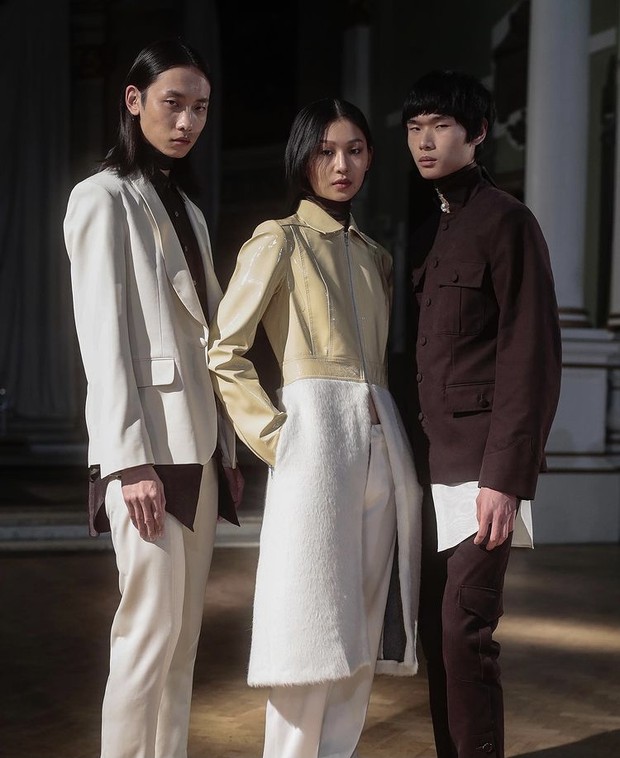 Daniel W. Fletcher AW22/ Photo: instagram.com/danielwfletcher
Daniel W. Fletcher is an award-winning London base designer "Breakthrough Designer of the Year" from British GQ. This Central Saint Martins graduate founded his label in 2015 and his name has skyrocketed to this day. Famous for design unisex which is contemporary but still elegant and chichis creations have been worn by Harry Styles and Josh O'Connor.
Feben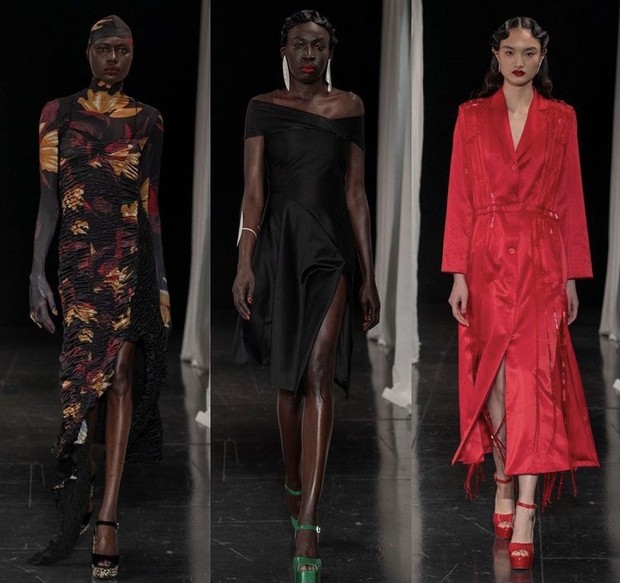 Feben SKY AW22/ Photo: instagram.com/its.febs
Having a multi-racial background––born in North Korea and an Ethiopian mother––gives Feben an identity that stands out from other designers. Exploration of the black race culture is expressed in visual form with a high level of craftsmanship, Feben makes a series of quality collections, sophisticated, but still easily accessible to various groups. Beyoncé, Erykah Badu, and Michaela Coel have used her works, which are strongly influenced by the community.
Eftychia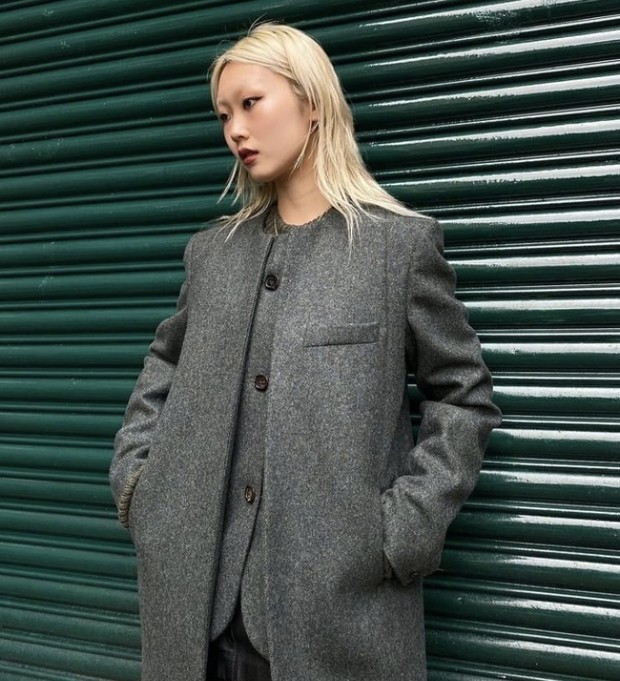 Women's office clothing created by Eftychia/ Photo: instagram.com/eftychia_co
Full name Eftychia Karamolegkou, the label that was founded in 2018 takes women office wear as DNA. Coordinate the design of men's workwear in a woman's silhouette, Eftychia has succeeded in bringing style to a more sophisticated office fashionelegant, and effortless for women. Not only effective chicthose who wear it also give an impression powerful. His creations of office clothing have also been worn by Kendall Jenner, Beauties.
Want to be one of the readers who can take part in various exciting events at Beautynesia? Let's join the Beautynesia reader community B-Nation. How to REGISTER HERE!
(raf/raf)