Okayama City in Japan may not be as famous as Tokyo and Osaka. However, this city, which is located on the southwest side of the island of Honshu, is also not inferior in its tourist areas. Which, the city of Okayama also has many unique and interesting tourist attractions to visit compared to other cities in Japan. (read also: tourist attractions in osaka)
Okayama is the name of a prefecture located in the Chugoku region alongside the prefectures of Hiroshima, Totti, and Hyogo. Its position is supported because it is directly opposite the Seto Inland Sea in the south and the Chugoku mountain range in the north, making Okayama even more interesting to visit as one of the tourist attractions in Japan.
The names of tourist attractions that are not widely known by people, such as Tokyo and Osaka, do not mean that they are not interesting to visit. The distinctive and unique characteristics of each tourist spot make Okayama still interesting to visit. In addition, Okayama prefecture is also famous as the origin of the Momotaro legend which is quite popular among Japanese people.
Even the Indonesian people themselves who like to enjoy Japanese shows, especially children's cartoon series, will definitely know about the legend or story of Momotaro. One example of a Japanese-made film that is popular and well-known in Indonesia and has previously published about Momotaro is Detective Conan directed by Gosho Aoyama.
Here are some interesting tourist attractions to visit in Okayama, Japan, including:
Okayama Korakuen Park
The first tourist spot in okayama is the okayama korakuen park. Okayama Korakuen Park is the first place that can be visited when traveling to Okayama, Japan. This garden filled with flowers all year round is a masterpiece created in 1700 by the feudal lord of that time. The ruler of the foedal was the Okayama clan, which took about 14 years to complete the masterpiece in the form of these flowers.
Minor changes have been made since it was first built until its completion, making this park considered a Japanese garden which is a miniature of the history of Japanese gardens as a whole. The park which has an area of ​​about 13 hectares (ha) consists of a garden center called Enyotei, a noh stage, a pond, a mini hill (Yuishin-zan hill), a plum garden, and a tea garden. The hallmark of this park when compared to other gardens in Japan is its wide lawn.
The view of cherry blossoms that surround Korakuen makes this park also known as a hanami spot in spring. The symbol that is distinctive in this park is the red crowned crane which is indeed kept. So if you visit this place, you can also see the red heron which is one of the rare animals in the world.
Tsuyama Castle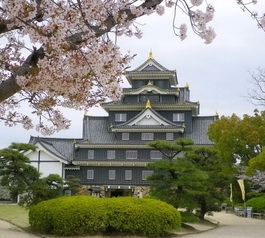 Tsuyama Castle is a castle that was built on a hill in the 14th century, with a location in Tsuyama city, Okayama area. Although Tyusama Castle was abandoned during the Sengoku period, it was actually built by the Yamana clan. It was only in 1603 that Mori Tadamasa became the rightful owner of the castle and rebuilt it and made it the largest castle at that time.
There are still many remains of Tsuyama Castle today, making it an interesting reason to visit it as a second tourist spot in Okayama, Japan. The castle is built on a hill, you will also be amazed by the views of Okayama city that can be enjoyed from this castle.
One of the recommended times as the best time to visit this castle is in spring. This is because you can enjoy additional views of hanami in Tsuruyama park which is part of Tsuyama castle.
Okayama Castle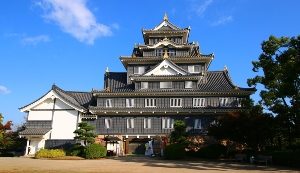 The next tourist spot in okayama is the famous okayama fort. Okayama Castle is the third tourist spot that can be visited in Okayama, Japan. The castle which is a symbol of Okayama is also known as Karasu Shiro. That is, Crow Fort because of its black paint like a crow. This beautiful view of Okayama Castle can actually also be seen from Korakuen garden.
Although the tower of this fort was destroyed by air raids during the Pacific War, it did not reduce its unique sense of being a tourist spot in Okayama. One of the things that was done to maintain the appearance of this fort to remain the same as before is to carry out a restoration on its outer appearance. So when viewed at a glance it is still the same as the original form.
Kibitsu Shrine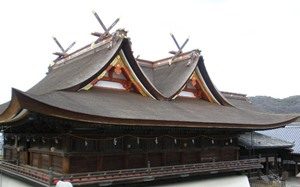 Kibitsu Shrine is the fourth tourist spot that can be visited in Okayama, Japan. Kibitsu Shrine is one of the oldest shrines in Japan, which is also the main shrine in the Bizen area. This shrine was built as a place to worship the spirit of Kubitsubiko no mikoto, a prince who came from Emperor Korei.
This prince is one of the figures who is loved by the country and its people so as a form of love, this temple was built which is the former of his residence in Kibinakayama. Its very calm and historical situation makes this temple interesting to visit. In addition, every year there is an event called Yabusame which is an autumn festival. So this event is held in the fall every year.
Kinojou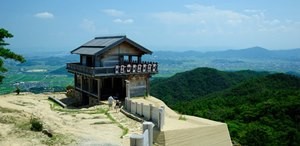 Kinojou is the fifth tourist spot that can be visited in Okayama, Japan. Kinojou which means demon fortress was built around the 7th century by a prince (Ura) from the ancient kingdom of Korea who came to Kibikoku. The prince (Ura) who controls this Kibikoku, then builds a fortress to do bad things to the citizens so that they are afraid. This fear then gave rise to the name Kinojou or demon fortress.
The story is, people then came to the kingdom and asked that the prince (Ura) be arrested, then sent to Kibitsubiko no mikoto. Kibitsubiko's success in killing the prince (Ura) made him rule over Kibikoku. This story later became the basis of the legend of Momotaro in Japan, as many people have told.
Bikan Historic Area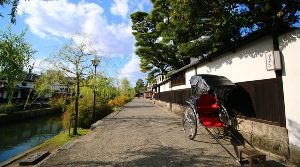 Bikan historic area is the sixth tourist spot that can be visited in Okayama, Japan. This area is one of the popular tourist sites in Okayama. Which, this Bikan historic area is designated as a National Historic Building Preservation Area. This historical area of ​​bikan is located in Kurashiki, which is about 15 minutes by train from Okayama.
Besides being popular, the Kurashiki Bikan Area also has a unique character because of the cultural mix between ancient Japan and western modernism. In this area you can stroll to the Kurashiki-Gawa River Canal which is a popular choice for tourists. In addition, you can also follow "short tours" to go along the river using a traditional Japanese boat while enjoying the view of a series of old buildings which are a combination of traditional Japanese and Western buildings.
Satisfied with going down the river by boat, you can take a walk along all the streets at Kurashiki Bikan Center armed with a map that is usually provided. Apart from being filled with old buildings, most of which are used as museums, this area is also accompanied by small shops that make it easy for you to buy typical souvenirs, such as souvenirs or omiyage.
Bisei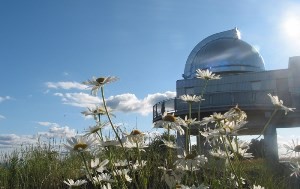 Bisei is the seventh tourist spot that can be visited in Okayama, Japan. This place is suitable for those of you who have a hobby of observing or observing the stars. This is because Bisei is famous for its observatory named Bisei Astronomical Observatory. Bisei is a city located in the Oda District, Okayama Prefecture.
In addition, Bisei also offers other things that are guaranteed not to make you feel bored. One thing you can do is try to learn Izomei (traditional textile dyeing) or trying to farm.
Ohara Museum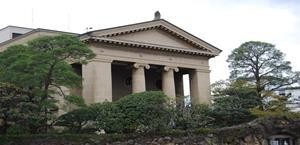 The next tourist spot in Okayama is the Ohara Museum. The Ohara Museum is the eighth tourist spot that can be visited in Okayama, Japan. The Ohara Museum of Art was built in the 1930s to add to the original collection of post-war Western paintings and sculptures.
One of the main attractions of this Ohara museum is the exhibition of collections from Magozaburou Ohara, a businessman in Kurashiki and also works by a Western painting artist, Torajiro Kojima.
Ushimado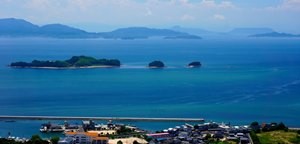 Ushimado is the ninth tourist spot that can be visited in Okayama, Japan. This tourist spot is perfect for those of you who want to unwind and relax. Ushimado is a tourist spot located on a beautiful coast with resorts, harbors, and also nature that deserves to be explored as if it were a powerful drug to relieve stress, both due to work problems and other problems.
Another view that is presented is the presence of cruise ships with various colors and totaling about 400 ships. Not only used as a means of transportation, but watching the ships sailing from the coast is guaranteed to be able to spoil your eyes. It's not even just cruise ships, Ushimado is also planted with lots of olive trees. So much so that you can find a variety of processed olives which are one of the main Ushimado souvenirs. Coupled with the presence of Karako dolls, which are widely used as collections or mandatory souvenirs by tourists when visiting Ushimado.
Those are some tourist attractions that you can visit when you come to Okayama, Japan. Interested to try? Just come to Okayama, Japan.
Good luck!
other related articles: