Only Murders in the Building is one of the best comedy-mystery genre series of 2021. This series tells the story of three people who are interested in uncovering a murder case through a podcast.
The mystery case that makes us think our brains are wrapped in the signature comedy of Steve Martin and Martin Short makes this series a must enter list watching you here, Beauties. Don't forget Selena Gomez also joined in the action of uncovering this murder case, you know.
Starring famous celebrities like Selena Gomez is indeed the main attraction of this series. However, this also makes it difficult for Dana Covarrubias as a costume designer. Covarrubias must make the audience forget the artist who is a famous celebrity. He must turn Gomez into a woman who is traumatized by the death of her friend, brave and loves mysteries.
For its success, this series will be back with season second this year. Reportedly model and actress, Cara Delevingne will join Selena in season latest later. While waiting for the next action, we re-open a row of Selena Gomez's iconic style in uncovering the murder case in Arconia, come on! Shhh.. spoiler alert!
Marigold Outfit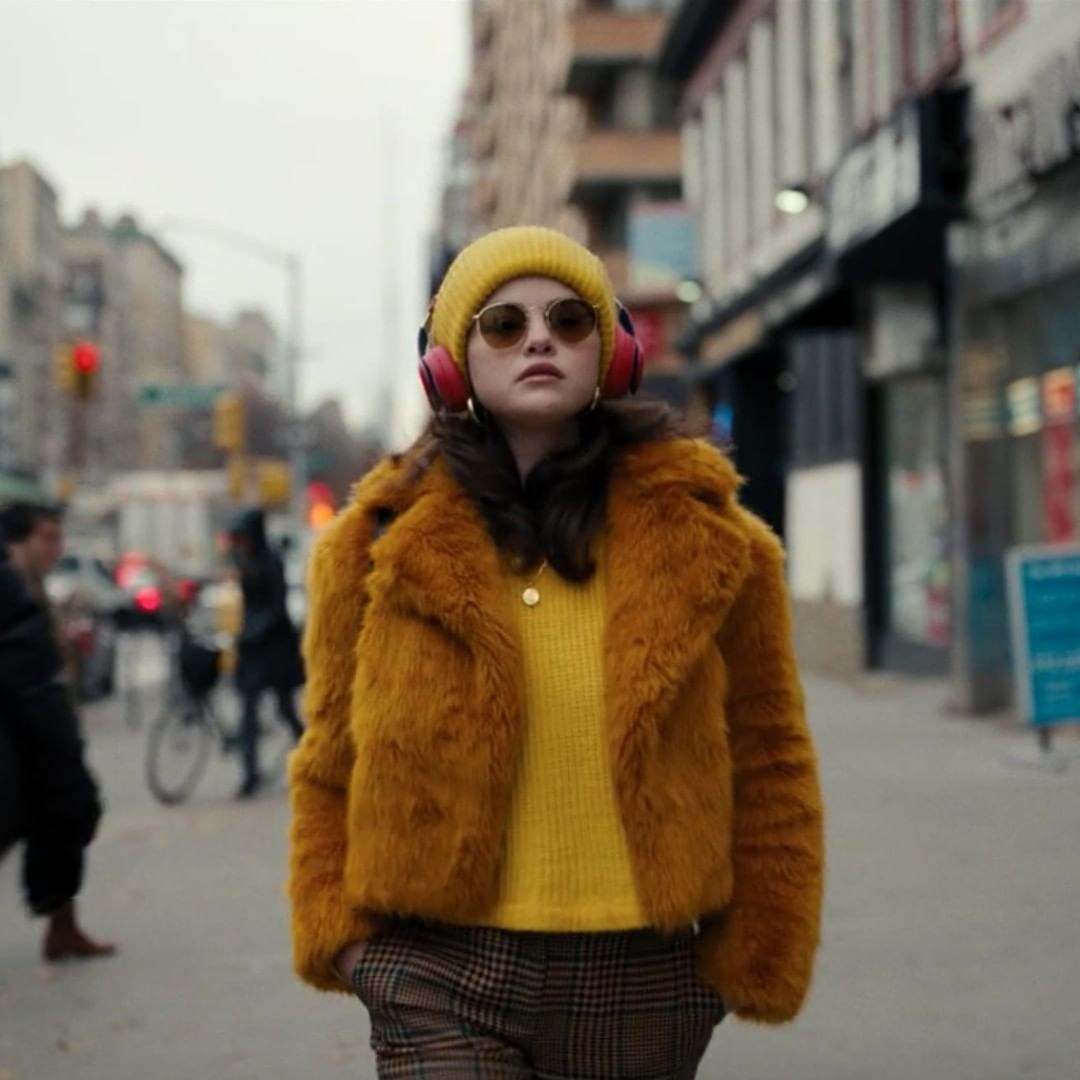 Selena Gomez at Only Murders in Building/ Photo: instagram onlymurdershulu
In the opening episode, we'll see Selena Gomez in a faux fur coat in yellow from Michael Kors, teamed with a matching sweater, brown plaid pants and shoes boots Kurt Geiger. In his interview with Elle, Covarrubias revealed that he wanted Mabel to attract the attention of the audience with her dress style and make the audience wonder "who is she?".
The bright yellow color is also inspired by marigolds, which are symbols of sadness and awakening, passion and creativity. This is in accordance with the character of Mabel Mora, played by Selena Gomez.
Investigation Outfit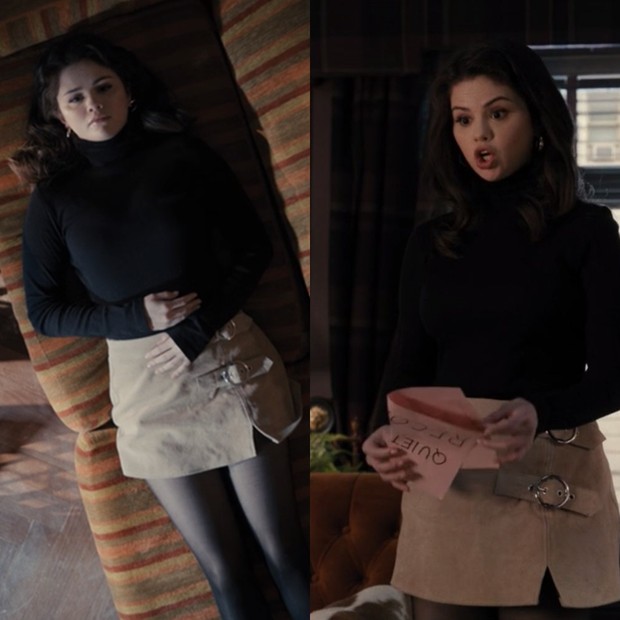 Selena Gomez's Most Iconic Costume in Only Murders in the Building/Photo: Hulu
Different from the bright and first episode eye catching, Mabel goes into investigation mode in the second episode. After the murder of Tim Kono, Mabel and her two neighbors Oliver and Charles look for evidence that points to the perpetrator. Mabel blends outfit darker with solid match turtleneck black and taupe miniskirt.
Eye-Catching Outfit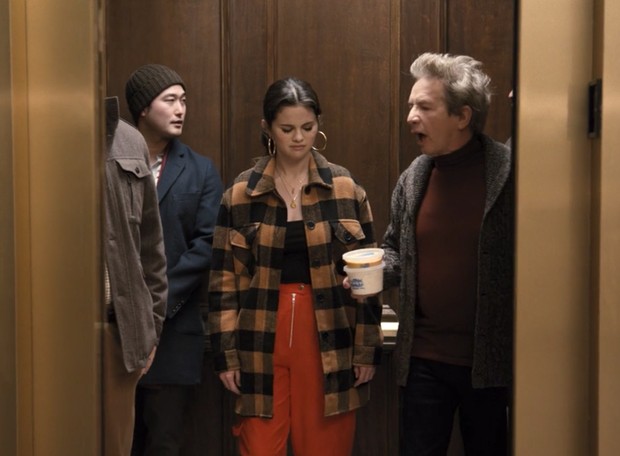 Selena Gomez's Most Iconic Costume in Only Murders in the Building/Photo: Hulu
Yellow seems to be Mabel Mora's favorite color. In every appearance, he often includes this color in the selection fashion items which he uses. As an art student, Mabel also frequently experimented with outfit which he ate without being afraid to use items the same one more than once.
Like when looking for evidence and his friends, he still attracts attention by combining plaid flannel and orange trouser. For daily activities, this black-haired woman is more likely to use casual clothes such as mix and match sweater and comfortable pants to wear at home.
Preppy Style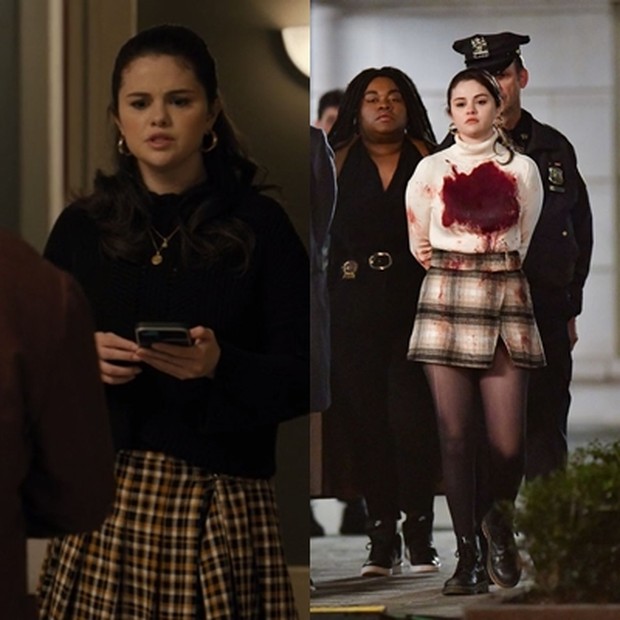 Selena Gomez's Most Iconic Costume in Only Murders in the Building/Photo: Hulu
After finishing with the Kono Team case, it turns out that there are still many mysteries that must be revealed by these three friends of different ages.
In the last episode featuring there will be a new case in season 2. Selena looks resigned when taken by the police. Her appearance is still beautiful with the suit preppy blend turtleneck white, plaid mini skirt and shoes boots which characterizes it. This is also not the first time Mabel has used preppy style Previously he had also mixed sweater black color with pleated skirt.
This episode makes us even more curious, is there another killer who is still not revealed? happy waiting season Next up, Beauty.
[Gambas:Video Beautynesia]
Want to be one of the readers who can take part in various exciting events at Beautynesia? Let's join the Beautynesia reader community B-Nation. How to REGISTER HERE!
(raf/raf)