Has anyone been to Aceh Singkil? Yes, Aceh Singkil is a district in the province of Nanggroe Aceh Darussalam (NAD). The list of tourist attractions in Aceh is indeed extraordinary, ranging from religious tourist attractions in Aceh to waterfall attractions in Aceh, all of which are worth a visit. This tourist attraction in Aceh Singkil is also not an exception because it is the same as tourist attractions in Aceh Besar, this tourist spot in Aceh Singkil has tremendous potential, because of its natural wealth and charm of beauty that spoils the eyes of travelers and nature lovers.
In addition, in Aceh Singkil there are also historical tours and unique socio-cultural life of the community and can be a separate tour. Here are some natural tourist destinations in Aceh Singkil that you can visit:
Bangkaru Island
Bangkaru Island is an island in the Aceh Singkil region. The location of the island of Bangkaru is in the Bangkaru archipelago, sub-district of Pulau Banyak. The distance from the district capital is about 75 kilometers.
The infrastructure to Bangkaru Island is quite good, to get here you just need to use a ferry service or a speed boat. On this island you can surf, swim and snorkel.
The attraction that attracts many visitors besides its beautiful island, Bangkaru island is also a breeding island for green turtles. When you visit this place, every day you can see at least 4 turtles laying eggs.
On Bangkaru Island you can also swim, surf and snorkel comfortably. If you don't like getting wet, you can also sit and enjoy the beautiful Amandangan beach. No wonder Bangkaru Island is perfect for enjoying your weekend off.
Beautiful Cemara Beach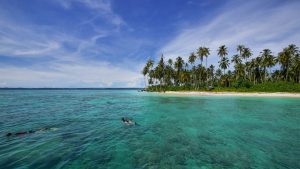 Beautiful fir beach is an interesting tourist attraction, with a stretch of blue beach. This beach is located in the village of Gosong Telaga, North Singkil District. It is about 5 kilometers from the sub-district and about 25 kilometers from the capital. Well, before you visit this beach, pay attention to the preparations for a vacation to the beach, yes.
In addition to the beautiful beach, several supporting facilities have begun to be built such as a gallery cafe, relaxing huts, prayer rooms, toilets, and many children's games, so it will really help your vacation. It is certain that this place is highly recommended for your family weekend getaway.
In addition, do you know why this beach is called the beautiful fir beach? Yes, because on the shores of this beach, there are so many pine trees that are lined up neatly and are very pleasant to look at and enjoy. These cypress trees are a favorite location for tourists to sit on mats while eating lunch and also chatting with each other.
Gunung Leuser National Park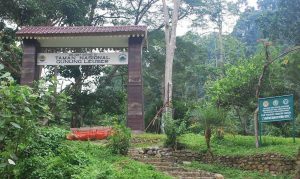 Gunung Leuser National Park almost all of its area is covered by dense Dipterocarp forest with several rivers and waterfalls. In this area there are rare and distinctive plants, namely giant umbrella leaves (Johannesteijsmannia altrifons) and Raflesia flowers (Raflesia atjehensis and R. micropylora) and Rhizanthes Zippelnii which is the largest flower with a diameter of 1.5 meters. In addition, there are also many unique fig plants that are included in the strangulation plant type.
Mount Leuser National Park is a representative type of coastal forest ecosystem and tropical rain forest from lowlands to mountains. Well, then what can you do in this place? Lots. Here you can do:
Here you will find various types of fauna that are quite rare in Indonesia. Here you can find monkeys with mohawk hairstyles, as well as tigers.
Here there are very beautiful places that you deserve to enjoy, such as bat caves, beautiful rice fields, and stretches of rubber gardens.
You can visit the village of Ketambe, where here you can enjoy gliding with tires on the Alas river.
The most challenging is climbing up to Puncak Leuser. To reach Leuser Peak, it takes up to 14 days. Well, before climbing Mount Leuser, it's a good idea to pay attention to the taboos when climbing the mountain first.
Also Read: The Most Beautiful Mountains in Indonesia
Lake Tana Bara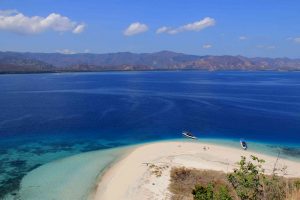 Lake Tana Bara is a lake tour located in the village of Tana Bara, Gunung lively district. The location of this lake is about 70 kilometers from the district and about 15 kilometers from the sub-district.
If you visit this lake, the facilities that you can enjoy are freshwater cage fish cultivation and fishing ponds. You can learn about freshwater fish farming and you can also channel your fishing hobby. travel while channeling hobbies, fun isn't it?
In addition, when you will visit this lake, make sure that you come in the morning. When you come in the morning, you will be able to enjoy the white mist combined with the beautiful dark blue color of the lake. This lake has not been touched by many people and is also well managed, so you will find all the serenity while in this place.
Cingkam Lake
Cingkam Lake is located in the village of Cingkam / Solok, Gunung Meriah sub-district. This lake is almost similar to the tana bara lake. The distance from the district capital is about 80 kilometers while the distance from the sub-district is about 20 kilometers.
The facilities already available in this lake area are the cultivation of freshwater fish, shrimp and fishing ponds.
If you visit this cingkam lake you can fish and learn about the cultivation of freshwater fish and shrimp. (Also Read: Kaolin Lake and Derawan Beach)
Lae Gecih Waterfall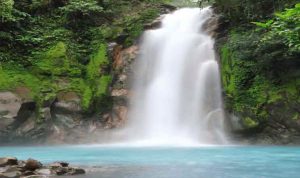 The Lae Gecih Waterfall tourist attraction is located in the village of Kuta Tinggi / Lae Gejih, Simpang Right District. It is about 90 kilometers from the district capital and only 20 kilometers from the sub-district. Lae Gecih waterfall is considered as one of the waterfalls in Indonesia with an extraordinary panorama.
When you come here, you will be presented with a typical rural expanse of nature, it feels like coming home. Communities around the waterfall area are mostly farming and developing freshwater fish farming.
Because this place is in Lae Gecih Village, along the way to this waterfall you will find so many activities of residents who are working on the fields and also mothers who are drying rice in front of the house. Well, on weekdays, the residents make this Lae Gecih waterfall for bathing, because the water is still clear and has not been touched by many humans.
Also Read: Waterfall Attractions in Kulonprogo Yogyakarta, Waterfall Attractions in Bali, Waterfall Attractions in Bogor, and Waterfall Tourist Attractions in Bandung
Many Island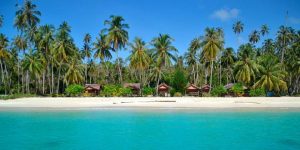 Many islands are located in one of the sub-districts in Aceh Singkil district, NAD Province. Here, there are many beautiful and stunning islands that include a cluster of small and large islands, including the island of Bengkaru, Pulau Tuanku, Pulau Palambak Besar and Pulau Ujung Batu.
You can enjoy the soothing expanse of the island's breeze while enjoying the row of islands. The recommended time to visit this place is from March to August, or during the dry season so you can enjoy the beautiful blue sea water while snorkeling, swimming, and exploring the sea by boat.
Yes, you can explore the sea by boat through this island. On this island, you can rent a fishing boat to visit the small islands around Pulau Banyak. As another option, you can also participate in fishing activities with the fishermen. Very lively isn't it?
Beautiful Cemara Island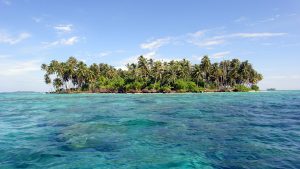 This beautiful pine island is located in Gosong Telaga Village, North Singkil District. This fir island is a tourist attraction with a stretch of blue and beautiful beaches, while the beach is named the beautiful fir beach gostel.
This coastal city can be reached by cutting the distance of about 26 kilometers. Some of the facilities available in the form of a relaxing cottage, children's playground, performances, prayer room and photo gallery. So it is very suitable for your family vacation destination.
Well, of course you already know why this island is called the beautiful fir island? Yes, because on this island there are lots of cypress trees that line up neatly and bring cool air to tourists. In addition, the sand on this beach is so white and clean, so it is very suitable not to be used as a selfie object? Besides being suitable as a selfie object, through this place you can see one of the beautiful scenery in the world, you know.
Explore Other Must-Visit Tourist Attractions in Indonesia
Those are some natural tourist attractions in Aceh Singkil that you can make your family weekend vacation destination. Cool isn't it? So, when do you want to travel to Aceh Singkil? Enjoying the clusters of islands and the wind, take a break from your busy routine.