Ever heard of the name Harajuku? What goes through your mind when you hear it? There must be a variety of unique and strange fashion trends, but they look trendy. Harajuku is actually the name of one of the streets in Tokyo which is now famous as a gathering place for Tokyo's youth. The impression attached to this place is indeed a hangout place for young people in Tokyo. They met here and then many did fashion experiments (including cosplay), until finally a fashion trend was born which is now known as Harajuku style. To find out more and what tourist attractions are in Harajuku, see the following reviews.
Meiji Shrine
The shrine, which is located behind Harajuku Station, was built during the Meiji reign. This temple is a symbol of appreciation from the people to the Emperor and Empress. Enter the temple area with gravel roads, on the left and right side along the way surrounded by trees, like a small forest.
The gate is wide and high. The atmosphere is so peaceful and serene, away from the bustle of the big city. Until now, Meiji Shrine is still used for holding various religious ceremonies, weddings, and so on.
Takeshita Dori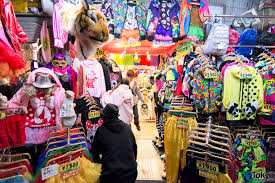 This location is the busiest place in Harajuku. The crowds even exceed Harajuku Street itself. At Takeshita Dori, you will find many sellers of accessories, clothing, to food, and so on. So don't be surprised, yes, if you come on weekends to the road which is only about 500 meters long, you have to be crammed.
In addition to various kinds of objects for sale, Takeshita also offers low prices. Yes, relatively cheap for the pockets of young Japanese. Well, that's not all. Takeshita also has a shop with similarly priced items (one price) commonly called Daisho, which costs 100 yen. Don't forget to taste the snacks, OK? One of them is crepes of various flavors.
Omotesando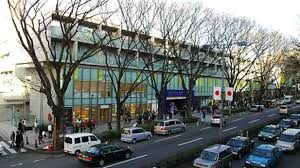 This is one of the popular shopping locations in Japan. For those of you who like branded products like Chanel or Prada, you can find them here. For souvenirs, you can come to the Oriental Bazar which provides a variety of glassware, t-shirts, accessories to kimonos.
There is also Kiddy Land. This place sells goods for children and adults (Disney products to robots and also other hobby items) so that many tourists come to visit and it is never empty of visitors who come to this place.
Meiji Dori
Along the way you will find big shops. This location is perfect for those of you who like shopping. Some of the ones you can find here include Adidas Store, Forever 21, H&M, and so on.
Oh, yes, one of the popular shopping complexes here is called Laforet (end of the crossroads to Omotesando) which is visited by many tourists to shop for their favorite goods which are widely available in meiji dori. And for those of you when you are visiting Japan, don't pass this Meiji Dori.
Harajuku Dori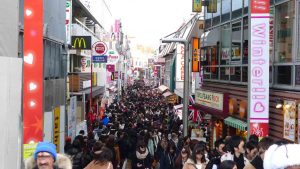 For those of you who want to see the real atmosphere of Harajuku Street, from Harajuku Station you can walk towards Meiji Dori. Well, across the street you will see Harajuku Street which is empty and not many visitors.
But don't worry, here too there are several shops and boutiques that are worth visiting that will provide all your shopping needs at these shops and boutiques available in Harajuku Dori. And for tourists it is mandatory to visit this tourist spot when you are on vacation in Japan.
Cosplay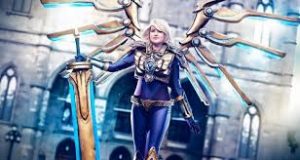 Talking about Harajuku, of course, it can't be separated from cosplay. For those of you who are traveling to Japan, it feels like something is missing if you haven't visited Harajuku. Unfortunately there are no tour packages that include this location. So most of those who come are private tourists.
Well, if you want to see young people wearing anime costumes like their respective favorites, you can't go wrong with the schedule, OK? Because on weekdays, Harajuku will be quiet because the young people also go to school. Come on weekends, weekends, or when there is a certain event. To take photos, do not just snap without permission, yes. It's best to ask the person for permission first, or they will get angry and ask you to delete your shot.
Other Tokyo Attractions
Here are other tokyo tourist attractions that you can visit when you are visiting tokyo and guaranteed you will not regret if you have visited this tokyo tourist spot.
Tokyo Tower – Tokyo Tower is famous as a symbol / symbol of the City of Tokyo. The color is orange and white in some parts. The shape that resembles the Eiffle Tower with a height of 332.6 meters is located in the Shiba-koen Minato District of Tokyo.
Shibuya – Next is Shibuya which is an entertainment center as well as a center for the development of Japanese fashion (the center of fashion trends and youth culture). No wonder this location is always crowded with tourists.
Akibahara – Another famous shopping place in Japan called Akibahara. Here you can find a variety of electronic goods, because it is the electronics center of Japan. Address : Taitou City District and Soto Kanda area (Chiyoda District).
Tsukiji Fish Market – Tsukiji Fish Market is the largest fish market in the world, located in the heart of Tokyo. There are 2 parts of Tsukiji, the first is the inner market and the second is the outer market. For those of you who want to wholesale, you can choose the inner market. For tourists, it is recommended to visit the outer market which is more open to tourists. There are various kinds of fresh seafood such as sushi that you can enjoy at restaurants around Tsukiji.
Yoyogi Park – One of the biggest parks in Tokyo and located not far from Harajuku Station. The trees here are neatly arranged and more like a forest. When the cherry blossoms bloom, Yoyogi Park will be full of visitors who want to do hanami, enjoying the beauty of the cherry blossoms.
Shinjuku – The city is a business center that is like the capital for Tokyo. The location is near Shinjuku Station (the busiest station in Tokyo). Here you will also find skyscrapers up to the center of Tokyo's government.
Asakusa – A district in Taito Tokyo famous for Sensoji Temple. Various festivals are often held in Asakusa, one of the most popular being the sanja matsuri.
Sensoji Temple – The oldest temple in Tokyo with the most visits is Sensoji Temple. It has two outermost gates, called the Kaminarimon Gate and also the Thunder Gate with a large red lantern as its trademark.
Odaiba – It is an artificial island in Tokyo Bay connected by the Rainbow Bridge to the heart of Tokyo. This is a shopping center and one of the interesting tourist destinations in Tokyo.
Ikebukuro – It is one of the centers of Tokyo on the northwestern part of the Yamanote Loop Line. This location offers a variety of shopping and culinary tours, as well as entertainment venues for those traveling to Tokyo, Japan.
Also read articles on other unique tourist attractions: