Hokkaido is the northernmost island of Japan which has many tourist attractions that have charming panoramas. Hokkaido is rich in beautiful nature. What are some interesting places to visit while on vacation to Hokkaido? Here's the review.
Sapporo
Sapporo is an economic, cultural and political center. Various interesting things you can find when visiting here include neat streets, Odori Park which has a variety of beautiful flowers, the Sapporo snow festival which is held every year in February which attracts the attention of many visitors, Clock Tower Building or the clock tower that is one with the other. museums containing the history of the city, to the Jozankei Spa which is a famous hot spring resort located not far from Sapporo.
Read: Tourist attractions in Hiroshima
Hakodate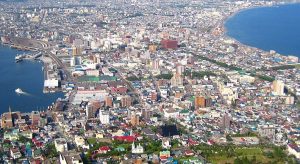 Hakodate is a port city famous for its beautiful night views. In addition, in Hakodate, you can see Mount Hakodate and Goryokaku Fortress with a star shape as the main tourist attractions.
What you should visit and don't miss is the morning market which has many small shops with no less visitors, they buy fresh vegetables and fish. It is also an interesting sight.
Read: Tourist attractions in Hakone
Monbetsu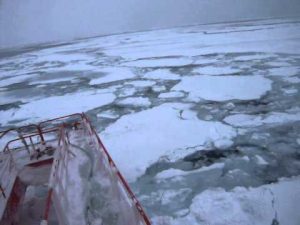 The location of this city is in the Okhost subprefecture, Hokkaido. If you travel from Sapporo, the distance is approximately 270 km. Some of the highlights of Monbetsu are the presence of seals that can be seen directly at the Okhost Tokkari Center, watching drift ice in the Okhost Sea, to boarding the Garinko ship which is an ice crusher ship.
Read: Tourist attractions in Harajuku
Kushiro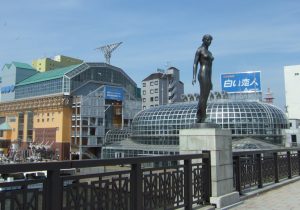 It is a city located in Kushiro Subprefecture, Hokkaido and is the largest city in East Hokkaido. If you travel by express train from Sapporo to Kushiro, it will take approximately 4 hours. The attraction of this location is the unspoiled and beautiful nature with the lake so clear. The Kushiro Marshland is a popular tourist destination there as well as a habitat for wildlife. One interesting activity that can be done while visiting is canoeing on the Kushiro River which winds its way through marshlands.
Read: Tourist attractions in Okayama
Otaru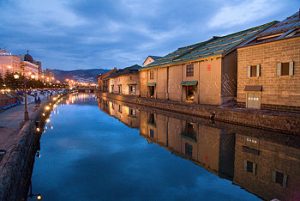 The construction of the Otaru Canal was completed in 1923. It is best to enjoy the beauty of Otaru on foot. Here you can also see heritage trains that have historical value and were influential for the development of Otaru.
Read: Tourist attractions in Osaka Japan
Sapporo Snow Festival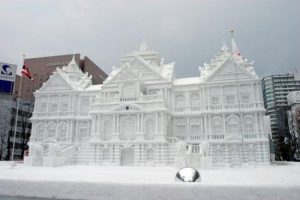 When you visit Sapporo, a famous city in Hokkaido, you can see the Sapporo Snow Festival. This is the biggest winter event in Japan and attracts many visitors from home and abroad. What you can see is a winter dreamland filled with snow and ice sculptures. You can look directly at Odori Park as well as along the main road of Susukino.
Read: Tourist attractions in Okinawa Japan
Shiretoko National Park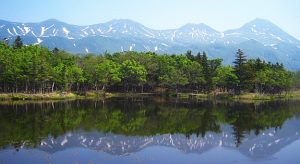 Next is Shiretoko National Park which is located in East Hokkaido (Shiretoko Peninsula). An area that has 5 lakes with each lake having its own beauty, various waterfalls, to drift ice attractions. Please note that Shiretoko National Park is the only national park in Hokkaido that is included in the list of UNESCO world heritage sites and has become one of pride for Japanese citizens.
Read: Tourist attractions in Japan
Goryokaku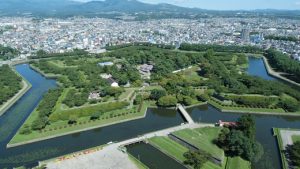 Goryokaku is a fortress with a western style and its shape resembles a star. The fort is declared a special historical site. At the location you can also find the Goryokaku Tower Observatory.
Noboribetsu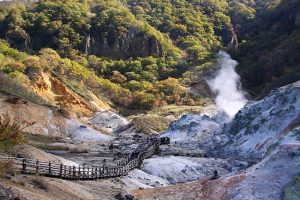 Noboribetsu is part of the Shikotsu-Toya National Park. To get to Noboribetsu Bear Park, you can take the cable car for approximately 5 minutes. And what you can see besides brown bears are Lake Kuttara Caldera and Noboribetsu Hot Spring Village.
Furano Park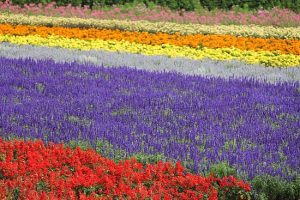 There are many interesting and beautiful things that you can see in Furano Park when spring comes. Among them are snow that melts and fills the lake near the location, new plants grow (mountain cherry blossoms, kobushi magnolia flowers, and rhododendrons), accompanied by the sound of birds that make the heart more happy.
Daisetsuzan National Park
Besides Shiretoko, Hokkaido also has another national park which is said to be the largest national park in Hokkaido called Daisetsuzan National Park.
Around the location there are mountainous areas that are still natural and so well preserved.
This place is perfect for those who like outdoor activities such as camping or hiking.
Another attraction is that this place has an onsen resort that makes visitors comfortable and can bathe in hot water there with beautiful nature.
Going National Park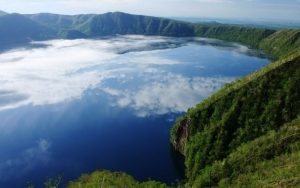 Will has 3 lakes with enchanting beauty named Lake Akan, Lake Kussharo and Lake Mashu. Lake Akan is a habitat for the marimo population which is a rare type of algae that has a green ball shape.
While Lake Mashu is known as the most beautiful lake in Japan which is very clear, the natural scenery of the surrounding mountains and clear blue sky can be seen clearly on the surface of the lake like a painting. Kussharo Lake itself is the largest lake in Akan National Park which has several outdoor onsen or outdoor hot springs, some of which can be used for free.
Kaminoko Ike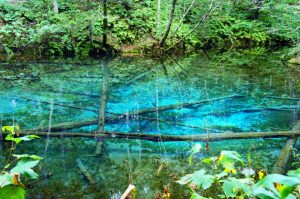 Then there is Kaminoko Ike or also known as Kaminoko Pond which is located in eastern Hokkaido. This is a natural pool with a depth of 5 meters. You can see clear water to the bottom of the pool when you visit. Sometimes the pool water can change color to emerald green, making the pool even more beautiful.
Kamuiwakka Waterfalls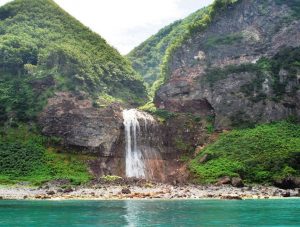 Kamuiwakka is a waterfall located in Shari-Cho, Hokkaido. It has a hot spring which is also visited by many local residents. Many large rocks around the site and tourists often climb to the top of the waterfall to watch and enjoy the natural panorama of Kamuiwakka Water Falls.
Taushubetsugawa Bridge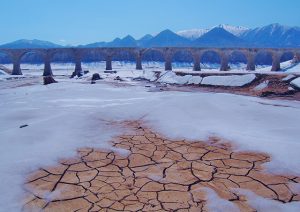 This is an old concrete bridge in Hokkaido located in Kamishihoro-Cho, Hokkaido. This location is also known as the Bridge of Illusion because the curve can disappear and reappear at certain seasons. The best time to watch the Bridge of Illusion is between December and March.
Unkai Terrace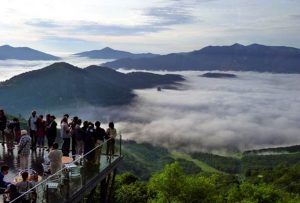 Unkai Terrace or Sea of ​​Could Terrace or Hoshino Resort Unkai Terrace is the most beautiful tourist destination in Tomamu, Hokkaido.
This location is popular for its golf courses in summer and skiing in winter. Built on a mountain with a height of 1,080 meters above sea level, the view of the clouds around it looks charming.
There are also cafe facilities and a special yard for yoga and gymnastics.
Aoi Ike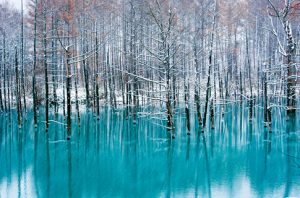 Aoi Ike is also known as the Blue Pond. It has a natural beauty that is so enchanting. However, if you come during the winter season, the Blue Pond will be closed due to the large amount of snow falling. If you want to visit here, you should just come during the summer.
Cape Kamui
A highly recommended place for nature lovers because Cape Kamui is surrounded by the blue sea (Sea of ​​Japan) with beautiful natural panoramas. Cape Kamui belongs to the Niseko Shakotan Otaru Quasi National Park.
Himawari No Sato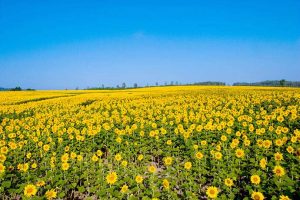 Next is Himawari No Sato or Sunflower Field. This is an expanse of sunflower garden that stretches out like a bright yellow carpet, located in Hokuryu-Cho. In summer the sunflowers will bloom. The right time to visit is between mid-July to August.
Lavender Hatake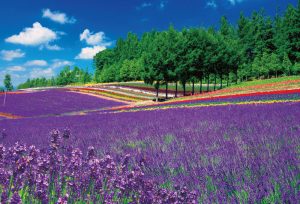 Then there is Lavender Hatake which is precisely in Furano City. This is a lavender field that attracts a lot of tourists. It's best to come here in July. Lavender flowers are well cared for, planted and managed by Tomita Farm.
Moss Phlox Subulata Flower Garden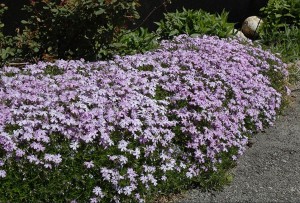 This flower garden is also known as the largest shibazakura flower garden in Japan. The location is in Ozora-Cho. When you arrive from May to June, you will find a view of Ozora City full of beautiful pink shibazakura flowers.
Yokohama Raumen Museum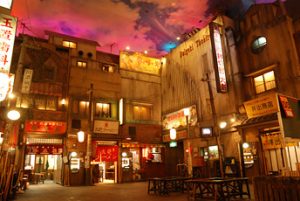 One of the popular and favorite foods from Japan is ramen noodles. Well, in this ramen museum you can find out about the history and development of ramen in addition to enjoying delicious ramen noodles made by professional chefs.
Golden Pavilion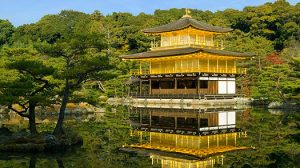 The Golden Pavilion is one of the most famous Buddhist temples in Japan. Here you can enjoy fresh hot tea at the Tea Garden around the location and go home with special souvenirs that can be purchased at souvenir shops around the Golden Pavilion. Please note that this place used to be Ashikaga Yoshimitsu's resting place after his retirement. However, it is now open to tourists. The Golden Pavilion is known as Kinkakuji and Rokuonji.
Hokkaido and Japanese Cuisine
The following are the famous culinary in Hokkaido:
Hokkaido Seafood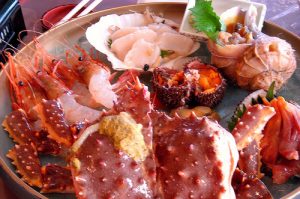 The sea around Hokkaido is an ideal place for fish and shellfish to live. Fresh seafood is very popular in Hokkaido, including salmon, sea urchin, crab shrimp, to clams. You can even find processed seaweed and processed seafood (such as squid in Hakodate, sea urchin in the Shakotan and Rishiri areas, oysters in Akkeshi, smelts in Mukkawa, and others).
Hokkaido Crab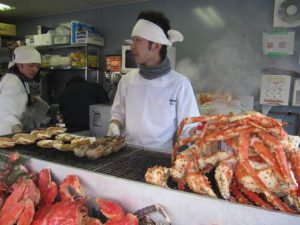 One of the famous things from Hokkaido is the crab. Yes, most crabs do live here. Among them are hanasaki crabs, snow crabs, king crabs, and feather crabs. The king crab is a type of crab with a giant size that is hunted by tourists and foreign visitors.
Shiroi Koibito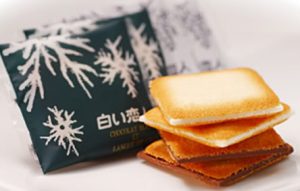 This is a kind of snack that is famous in Hokkaido which means white couples. Shiroi koibito are two thin butter cookies with a layer of white chocolate in the middle. This food has been famous for 30 years and is a must-have souvenir when you return from vacation to Hokkaido.
Sashimi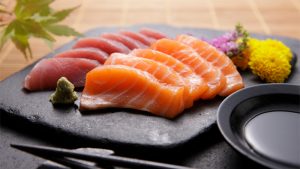 This one food is a mandatory menu that you must try while on vacation to Japan. If you want to enjoy fresh sashimi, please eat sashimi in the Tsukiji Fish Market area, OK?
Ramen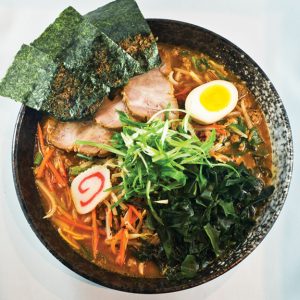 This one food is a noodle menu that comes from China. The Japanese call it soba, because in Japanese soba means noodle. Well, a variety of broths that accompany you to eat ramen include shio (salt) broth, soya (soy sauce), tonkotsu (pork), to miso (fermented bean paste).
Monjayaki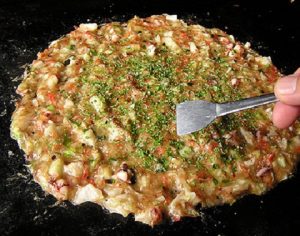 Next is monjayaki or more popularly known as monja. Food made from wheat flour mixed with vegetables, meat, or seafood, then cooked on an iron plate. It's similar to okonomiyaki, but monjayaki has more water in it than okonomiyaki.
Edomae Sushi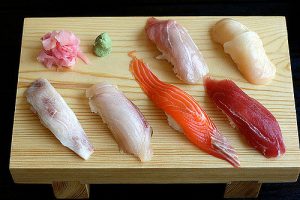 The next food you can taste while on vacation to Japan is edomae sushi. This is a famous sushi menu during the Edo period which was between 1603-1868. The taste of this sushi is sweeter and saltier when compared to other sushi. Sushi itself is a food whose composition consists of rice, nori, and seafood, and is one of the popular Japanese foods to foreign countries.
That's the most popular tourist spot in Hokkaido. You can visit the place with your friends and family. Don't forget to taste the culinary specialties in Hokkaido.
Also read articles on other unique tourist attractions" state="closed