Cengkareng is an area in West Jakarta and more precisely is a sub-district consisting of 6 urban villages. For those of you who are from outside Jakarta and want to find out about tourist attractions in Cengkareng and around West Jakarta, there is a list that can be seen below. Although it is known that West Jakarta is full of residential areas, there are interesting objects that can be visited.
Zion Church
For Christians as well as non-Christians but interested in religious building tours, the Zion Church, which is also popular as the Portuguese Church, has been around for a long time and is an ancient building. Even though it is an ancient church, visitors will still be amazed by its sturdy and majestic architecture and its still good and well-maintained condition. If you take a walk on Jalan Pangeran Jayakarta, don't forget to check out the place of worship which is still often used to accommodate 1,000 people.
Usually old and historic buildings are not very well maintained. In fact, most of their functions have been converted into other buildings. But the good news is that the Zion Church still has the same function as the original function when this building was founded. That's an interesting fact that can be known from this old church. If the visitor can discern the number on the church door at the top, the number symbolizes the age of the church.
Dadap Palace Restaurant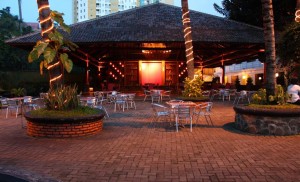 Tourists who want to find good food in the Cengkareng area, don't forget to stop by Istana Dadap Restaurant which is a Sundanese themed restaurant. For those who enjoy culinary delights, there is nothing wrong with coming to this place, especially for those who like or for example miss dishes with Sundanese flavors. From the vegetable side dishes to the side dishes, everything goes through a Sundanese-style cooking process so that it can indeed be called a Sundanese restaurant.
Happy with fresh vegetables? There are fresh vegetables that will make your culinary experience here even more complete. Some visitors may be impatient with the service, but you can try it right away that the taste of the food is guaranteed to shake the tongue.
Diamond City Bridge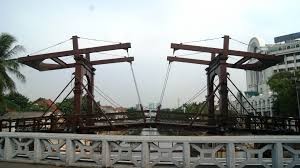 This tourist location also contains history because it is a silent witness to the Dutch era. The Kota Intan Bridge is one of the ones left by the Dutch and is a favorite tourist attraction in West Jakarta. Indeed, in 1629, this bridge had suffered damage caused by the attack at that time. The Dutch finally repaired this bridge because of its important function.
Many tourists are interested and visit this bridge just to take pictures because the structure of the bridge is quite interesting, which is a combination of wood and iron. As a remnant of the Dutch heritage, of course this bridge is very good to be a tourist destination.
Dudung Restaurant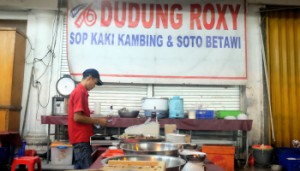 Culinary tours in East Cengkareng, West Jakarta can be done as much as you want, especially if you are a fan of mutton leg soup. This restaurant is better known as Dudung Roxy because before it had many branches, the beginning of this restaurant was from a small shop on the side of the road in the Roxy area.
Now, there are already a number of branches that can be found in some mall big one in Jakarta. What's so special about this mutton leg soup? The basic ingredients of the gravy are made from milk full cream so that the more top markotope just shakes your tongue. In addition, don't forget to taste the amazing goat satay.
Puppet Museum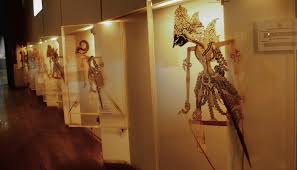 Vacationing in Cengkareng or West Jakarta and its surroundings would be highly recommended to come to the Wayang Museum where as the name implies, this museum is full of wayang collections on display. If you are a fan of wayang art, of course you will not regret after seeing about 6 thousand puppet collections that are here. Various masks, toy puppets, leather puppets, puppet shows, and wayang klitik are all available in this museum. Because the name is also a collection, the origin of the puppets is also many from abroad other than domestic. Each collection has its own story and history.
Adult visitors are charged an entrance fee of Rp. 5 thousand, children/students are charged Rp. 2 thousand, while students have to pay Rp. 3 thousand.
The price is for individual visitors, if the group will be charged differently, but must have at least 30 people.
Chocolate Kitchen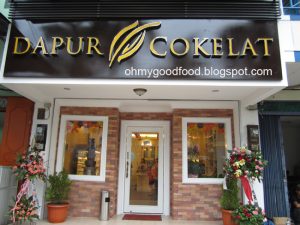 Want to add to your culinary experience in Cengkareng? There is a Chocolate Kitchen that will surely spoil the chocolate lovers. There are so many variations of chocolate cake that you can choose and taste according to your taste.
However, the main menus that are more recommended for culinary tours here include Tiramisu, Triple Decker, Hazelnut Pralines, and Choco Monkey.
Located on Jalan Taman Palem Lestari, this Chocolate Kitchen is open from morning to night so visitors can come at any time so that many people visit this chocolate kitchen to enjoy chocolate cake and various variations of chocolate cake in this chocolate kitchen.
Red Shop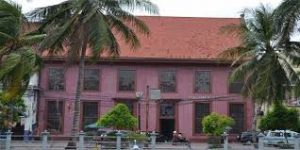 Is Toko Merah a shop that is painted red? Similar to the name, the building owned by Toko Merah is indeed red. This tourist attraction is not arbitrary because it was once one of the Governor General of the VOC had made this place as his residence.
Toko Merah itself arose when someone of Chinese descent used this building as a shop in 1851. The building, which still looks good, is very sturdy and clean, so it's not like a lot of gossip circulating out there about how scary this building is.
Textile Museum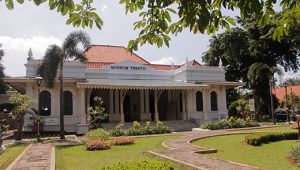 Do you like anything historical? The Textile Museum would be a fun destination for tourists who want to tour museums and history. This museum was once a residence owned by a person from France and then it was the local government of Jakarta who managed and was fully responsible for this building. Once inside, you will see the unique ceramic floor motifs, colonial architecture of the building, and the very large doors that characterize this museum. There are thousands of fabrics that are collected and exhibited here and they come from all over the country. Even if only a few are shown to visitors, you will still be satisfied because the fabrics are so beautiful.
The Textile Museum is only open and accepts visitors from Tuesday to Sunday where Mondays and public holidays the museum will be closed. Its operating hours are from 9 am to 3 pm.
Adult visitors are charged Rp. 5 thousand as an entrance fee, children/students must pay Rp. 2 thousand, and students are required to spend Rp. 3 thousand.
Batik training is also available in this place, which charges Rp. 40 thousand for local tourists and Rp. 75 thousand for foreign tourists.
Matchafuku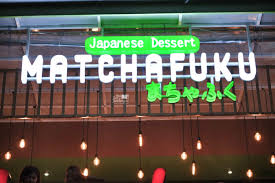 Cengkareng may be a small area, but there are many culinary attractions to explore, such as Matcha Fuku. For Instagram users, most of them must be familiar with this one restaurant because this location is one of the most famous among people food blogger. The main menu that really deserves to be tasted is the ice cream; a number of menus that are included in the must-try list include Chocolate Explosion, Matcha Anmitsu, and Grass Jelly Special.
Matcha Fuku is open every day but with 2 different operating schedules, namely open from 11 a.m. to 10 p.m. Monday to Thursday, while Friday to Sunday it opens from 11 a.m. and closes at 11:30 p.m.
Facilities include free WiFi, air conditioning, adequate parking, areas for smokers, and seating outdoor.
An-Nawier Mosque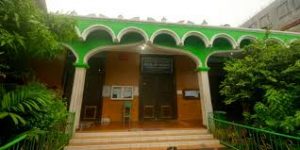 Apart from a place of worship for Christians, there is also a mosque that is included as a tourist attraction in West Jakarta, namely the An-Nawier Mosque which is said to be the center of the process of spreading Islam. Both historical and religious tours can be done in this place. Tourists will also find one characteristic that is unique, namely the absence of a dome that mosques usually have. Although it does not have a dome, this mosque is still okay to explore and precisely because of its uniqueness makes many tourists flock to visit this place.
If you are confused about tourist attractions in Cengkareng or West Jakarta and its surroundings, hopefully what has been recommended above can be a helpful reference. Historical tours, religious tours to exciting culinary tours can all be enjoyed with friends and family.
Also read articles on other unique tourist attractions