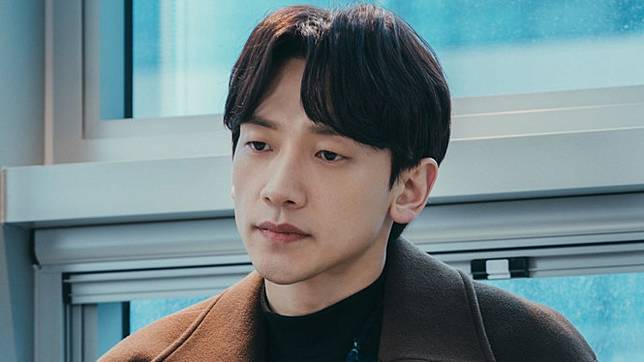 ZIGI – Ghost Doctor Episode 15 will air on Monday, February 21, 2022. I can't believe this Korean drama, starring Rain and Kim Bum, will soon end after one month accompanying the audience.
Remaining two episodes, not a few viewers are curious about the ending of Cha Young Min (Rain) and Go Seung Tak (Kim Bum). Let's see the leaked full story link to watch the dramaGhost Doctor Episode 15 sub Indo below!
Also Read: Drama Facts To X Who Doesn't Love Me Starring Doyoung NCT
Drama Spoiler Ghost Doctor Episode 15
In the previous episode, Cha Young Min dated Jang Se Jin (Uee) while possessing Go Seung Tak. But their happiness is shattered when Jang Min Ho (Lee Tae Sung) orders someone to hit Go Seung Tak with a baseball bat. Cha Young Min's spirit had disappeared.
Fortunately, Cha Young Min and Go Seung Tak managed to survive the incident. Cha Young Min rushed to hug Jang Se Jin upon arrival at the hospital, based on the drama preview Ghost Doctor episodes 15.
This then made the relationship between Go Seung Tak and Jang Se Jin closer. Also due to the fact that Jang Se Jin already knew that Cha Young Min had been possessing Go Seung Tak's body all along.
On a different occasion, Cha Young Min apologized to Go Seung Tak for having had physical contact with Jang Se Jin. Then the closeness of Jang Se Jin and Go Seung Tak turned out to make Oh Soo Jung (A Pink's Son Naeun) jealous too. Later, Jang Se Jin and Oh Soo Jung will fight for Go Seung Tak.
Han Seung Won (Tae In Ho) has not given up. He persuades doctor Ahn Tae Hyun (Ko Sang Ho) to do something bad but seems likely to be rejected.
Approaching the last episode, Cha Young Min's condition worsened again. Go Seung Tak told Jang Se Jin. Finally, Cha Young Min's body was checked again.
Then Cha Young Min again stated his intention to operate on himself. Go Seung Tak and Jang Se Jin actually got into an argument. Lastly, Cha Young Min looked panicked because Go Seung Tak couldn't see him anymore.
Cha Young Min's panic continued to Go Seung Tak's room. Already screaming, Go Seung ignored Cha Young Min's presence. This then leaves the question of whether Go Seung Tak was just faking it or Cha Young Min's condition was threatened.
How to Watch Drama Ghost Doctor Episode 15 Sub Indo
Drama Ghost Doctor Episode 15 can be watched streaming on Monday, February 21, 2022 at 20.30 WIB on tvN without subtitles.
To watch drama Ghost Doctor episode 15 sub Indo, will be available on IQ.com as well as VIU Indonesia starts tomorrow, Tuesday, February 22, 2022. Meanwhile, drama Ghost Doctor will end in episode 16. Will Cha Young Min come back alive and have a happy ending? We'll just have to wait!
Also Read: Watching Twenty Five Twenty One Episode 4 Sub Indo, Baek Yi Jin is down