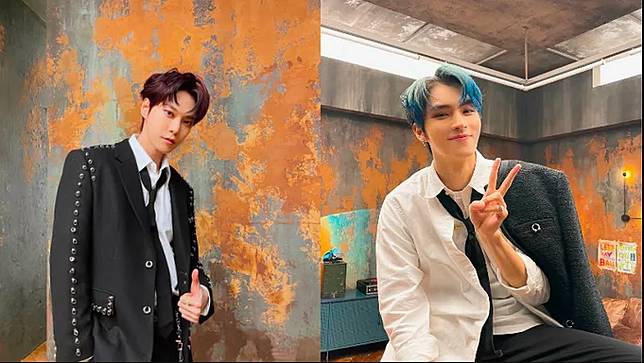 The NCT members are idols who diligently show off their voices in cover music. You guys definitely remember Doyoung and Haechan who covered the song "Incredible Love" by Andmesh, right? Yes, not only Indonesian songs have been covered, but also many western songs that have been sung worldwide by NCT ​​members.
The following are 7 cover songs sung by NCT ​​members. Don't let anything be too late!
'Unbreakable Love' (Eric Chou) by XiaoJun and RenJun
Coming from two different units, RenJun and XiaoJun together covered Eric Chou's 'Unbreakable Love'. Although the two have collaborated on NCT U's songs, this cover highlights their strong vocals. The beautiful harmony between the two vocalists is guaranteed to make listeners relax when they hear it.
'idontwannabeyouanymore' (Billie Eilish) by DoYoung
While embarking on the first tour of NCT 127: NEO CITY – The Origin, DoYoung found extra time to cover Billie Eilish's song 'idontwannabeyouanymore' at a New York subway station. Regardless of the location, he unabashedly covered the song while attracting the attention of passers-by.
'Red Bean' (Khalil Fong) by Kun and XiaoJun
In preparation for the project 'Rainbow V', Kun and XiaoJun collaborated on a touching cover of Khalil Fong's 'Red Bean'. When choosing the concept for this project, they decided to give viewers a warm feeling in both the vocals and the atmosphere.
'I Like Me Better' (Lauv) by JaeHyun
Showing a different side of himself, JaeHyun picked up Lauv's song 'I Like Me Better' during the first tour of NCT 127: NEO CITY – The Origin. He shot the video for this cover in London and Paris.
'Heart' (IU) by Ji Sung
As a birthday surprise, JiSung covered IU's 'Heart' to win the hearts of NCTzens!
'For Life' English Version (EXO) by XiaoJun
XiaoJun covered EXO's song 'For Life' with a touch of English. This is XiaoJun's offering at the end of 2020 for content on the WayV channel. A sweet end of year gift huh!
'White' (TVXQ) by Yuta
Coming with a winter atmosphere, Yuta with his cover White from TVXQ managed to charm the audience with his melodious voice. Even though the theme is winter, for some reason it still feels warm in my heart!
Sources: (1)