Jakarta
–
Russia's invasion of Ukraine has also attracted the attention of the fashion industry. Moreover, the military aggression occurred simultaneously with the implementation of Milan Fashion Week. So far only Giorgio Armani, the designer who has shown his solidarity at runway by putting on a show without music.
A number of peaceful demonstrations also took place outside the area fashion showa number of invited guests waved Ukrainian flags while demanding an end to the war.
Ukrainian Vogue magazine is also now voicing its aspirations by demanding an embargo on the sale of luxury goods to Russia.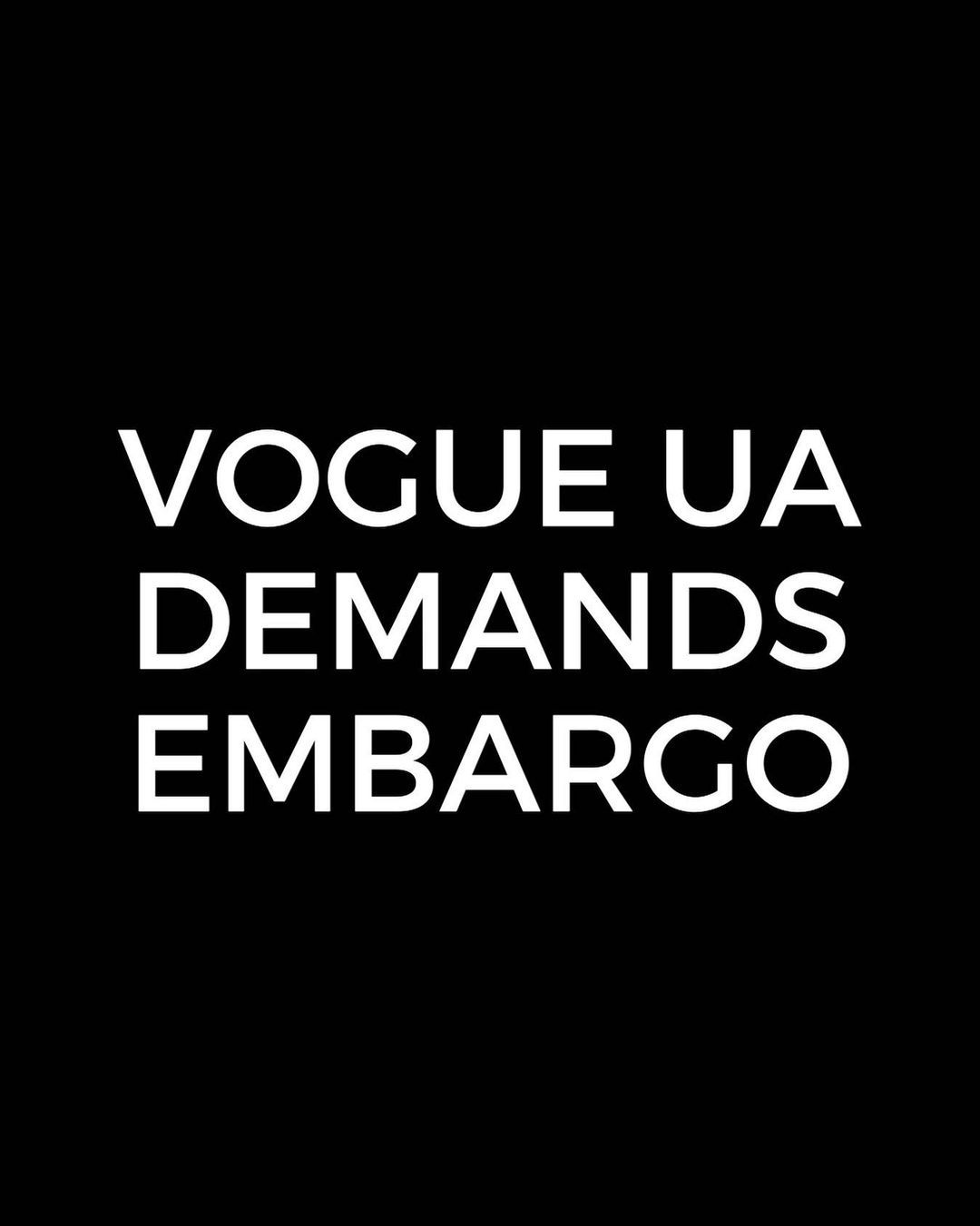 Ukrainian Vogue Petition/ Photo: instagram vogue_ukraine
In a post on its official Instagram account, Vogue Ukraine called on luxury fashion business conglomerates to stop working with Russia. Even Vogue Ukraine also mentioned a number of big names who are its clients to take a firm stance, such as LVMH, Prada Group, Chanel, and Burberry.
Vogue Ukraine also wrote that this action also applies to those who distribute and sell accessories, jewelry, watches and lifestyle products in Russia.
"Showing your concern and putting humanity ahead of financial gain, is the only valid reason to stand against Russia's atrocities." wrote the Ukrainian Vogue magazine account.
Business Interests in Russia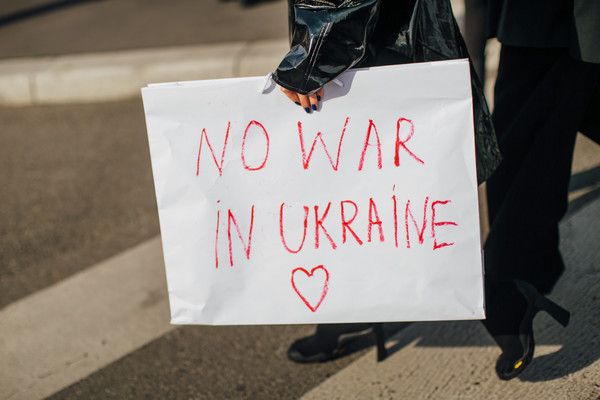 protest against Russia's invasion of Ukraine at Milan Fashion Week/ Photo: IMAXtree
The request for the Ukrainian Vogue magazine is inseparable from the article New York Times who wrote that Italy requested the sale of luxury goods from its country not included in the sanctions imposed by the European Union on Russia.
Italian Prime Minister Mario Draghi's representative told Vogue Business that the Italian government has never asked the European Union for it.
Italy itself is one of the largest luxury fashion production centers. Not only Italian labels such as Prada and Gucci, his clients also come from big French brands such as Louis Vuitton and Chanel.
The Italian fashion organization, Camera Nazionale della Moda Italiana, reports that the country's exports of fashion goods to Russia are valued at 1.2 billion euros per year.
"The impact will depend on the company and the effects of the sanctions will be felt, some labels will be the most affected than others, but they will never put business above human values. We believe the government, together with the European Union, will find the best way. We have good business relations with Ukraine and Russia, and no one wants war, I can confirm that," said Carlo Capasa, President of Camera Nazionale della Moda Italiana as quoted from the website. WWD.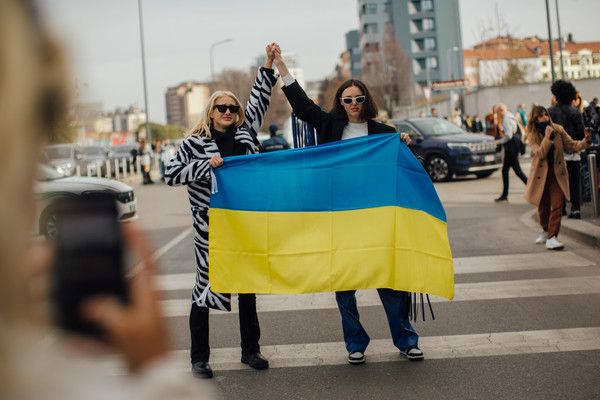 protest against Russia's invasion of Ukraine at Milan Fashion Week/ Photo: livingly.com/IMAXtree
In terms of the Italian national economy, it may also be affected, judging from the business side of luxury fashion labels, the income from the Russian market itself is not too large.
US multinational investment banking and financial services firm Morgan Stanley estimates that sales in Russia, the conglomerates Dry and Richemont, which own Gucci and Cartier, account for only 2 percent of their total sales.
"The development of luxury goods sales in Russia has been declining for several years and is now relatively unaffected," said douard Aubin, an analyst at Morgan Stanley. Vogue Business.
Want to be one of the readers who can take part in various exciting events at Beautynesia? Let's join the Beautynesia reader community B-Nation. How to REGISTER HERE!
(raf/raf)