Read the reviews here.
It's very interesting to feel Tri Handoko bring back his original character. After some season from Austere by Tri Handoko which feels too commercial. Tonight, at the IPMI Trend Show 2017, this designer and Chairperson of IPMI, presents something familiar but in a new breath. "I came to my senses for two years after launch Austere the first time, I kind of lost my way. Maybe because I was trying to think too much about making money and being commercial. Until I forget where my power is," explained Tri Handoko. "And now it's time to come back and show who I really am."
Photo: Michael Richards / Popbela
Packed in fashion presentationa collection named rec.ti.tude This was opened by Zeline Prabowo who wore jumpsuit Tri Handoko's signature black and white short – with details longest sleeves which is relatively new as an exploration. Color palette basic, such as black, white, and gray, become something that is impossible to be absent. But tonight the color blue comes to be pop color fresh as pleated detail on long-sleeved top and shirtdress combined with checked coat classic style. Yeshis androgynous style this time has a classic touch that feels grown up. Construction on various classic uniforms also not to be missed. The detail of the tie that is part of the shirt, to the visible buttonholes overlengthbecomes a small focal sweetener.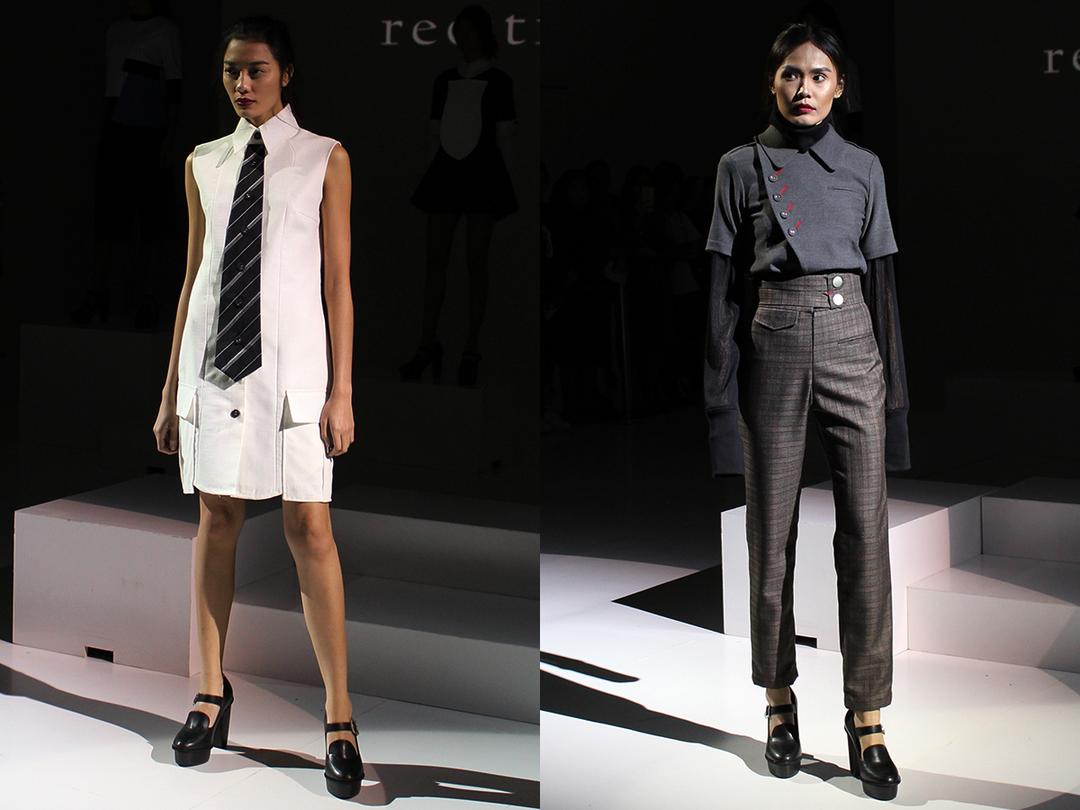 Photo: Michael Richards / Popbela
In the end, the root of Tri Handoko's strength can be seen in every collection tailoring dominating. So, welcome back to Tri Handoko! The presentation concludes with a small action by the designer who completes the look of some look the models, while receiving rapturous appreciation. Invited guests can see and touch the collection directly. Feel who the real Tri Handoko is.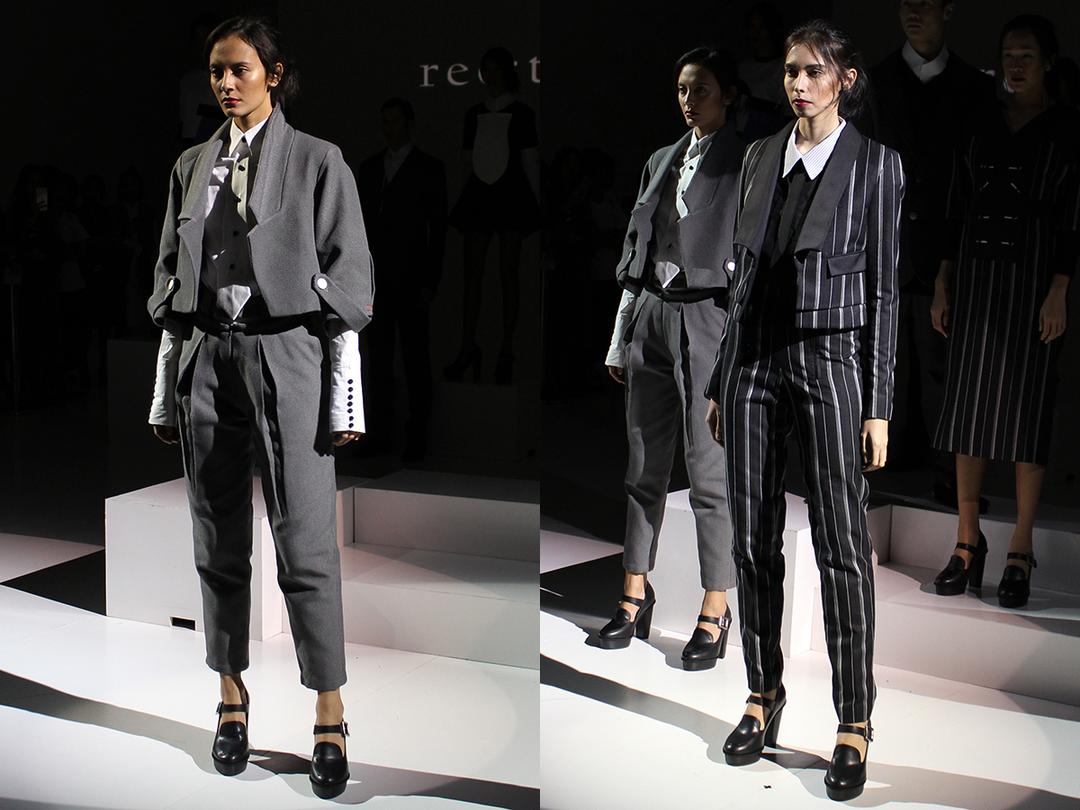 Photo: Michael Richards / Popbela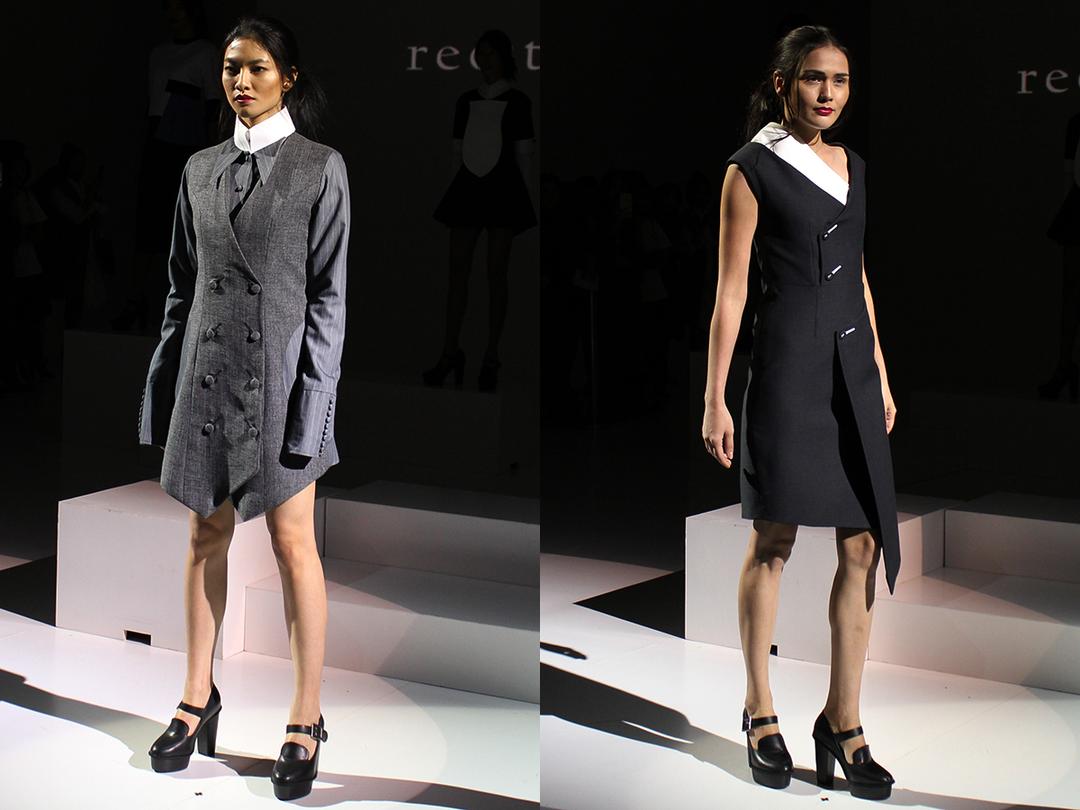 Photo: Michael Richards / Popbela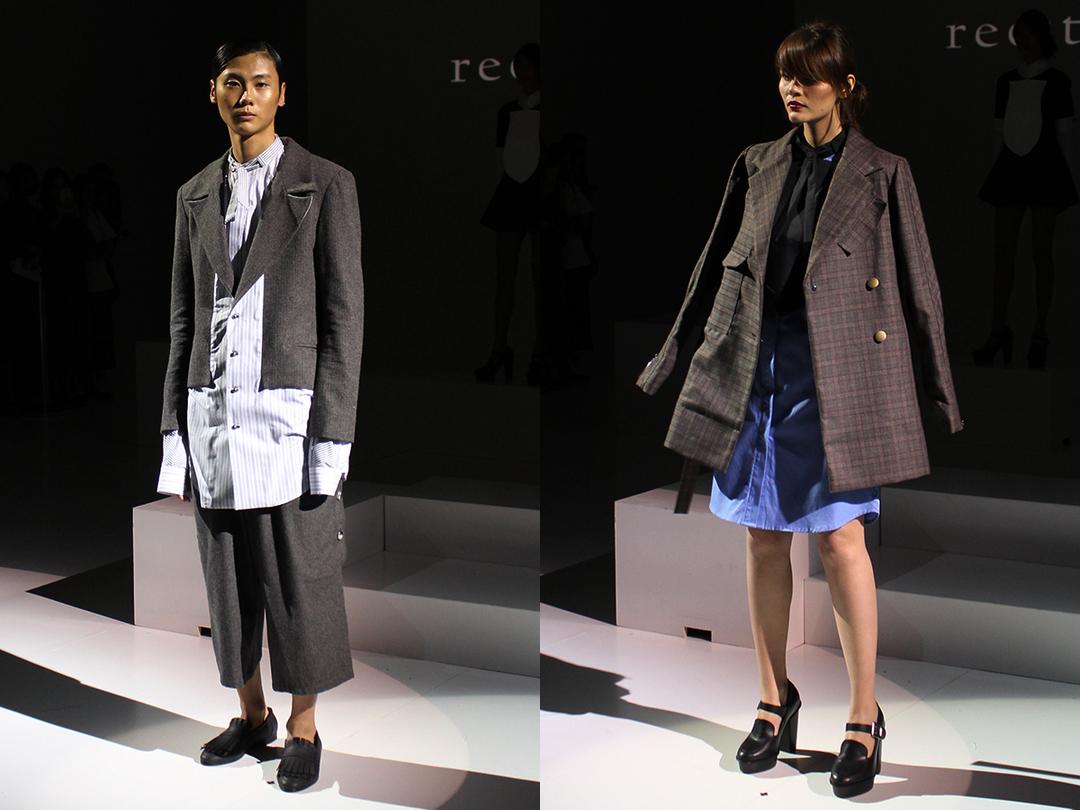 Photo: Michael Richards / Popbela