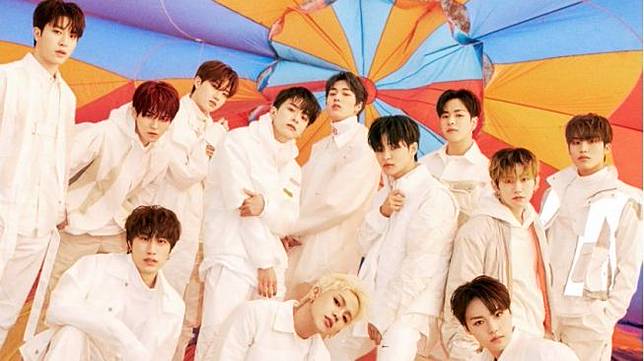 Suara.com – On Wednesday (23/2/2022) TUEME, the TREASURE fandom was made proud and happy after Billboard revealed data that the group's song JIKJIN, has now managed to reach the top position of No. 1 on the Billboard Hot Trending chart.
This Billboard Hot Trend chart displays data on what songs are being discussed for the last 24 hours or the last 7 days on global Twitter social media, later the song will be recorded and the data will be included in the Billboard Hot Trending chart.
This is a precious moment considering that it means that the song from TREASURE is currently in high demand by many people.
Launching from Soompi, TREASURE also won the first win on Show Champion with Jikjin. There are five candidates for first place, namely SNSD's Taeyeon 'INVU', VIVIZ 'Bop Bop!', APINK 'Dilemma', Epik High ft. Younha 'Grey so Grey', and TREASURE 'Jikjin.'
Towards the end of the event, it was announced TREASURE won their first place. This moment is very historic because this is the first time this YG Entertainment boy group has won a trophy at the Show Champion event, exactly 565 days after debut.
TREASURE also broke sales records with their first album 'THE SECOND STEP : CHAPTER ONE.' The album has sold more than 700,000 copies. This is TREASURE's best running record so far
Looking at the album sales ratio by country, the US accounts for more than 20%, surpassing Korea, Japan, China and Southeast Asia.
In addition, they also won No. 1 iTunes album chart in 30 countries. This is a point that gives a glimpse into the expansion of TREASURE's fandom and growing global popularity.
Their influence is also growing in Japan, the world's second largest music market. In fact, as soon as the song 'JIKJIN' was released on February 15, it immediately entered the Top 100 Line Music Songs of Japan.
The next day, they succeeded in sweeping the top rankings of local Japanese music sites such as Rakuten Music, Apple Music, iTunes, AVWA, and mu-mo. 'Jikjin' also surpassed 10 million views in 21 hours after its release and 20 million views in 19 hours in 2 days.
Congratulations to TREASURE on its great achievement!