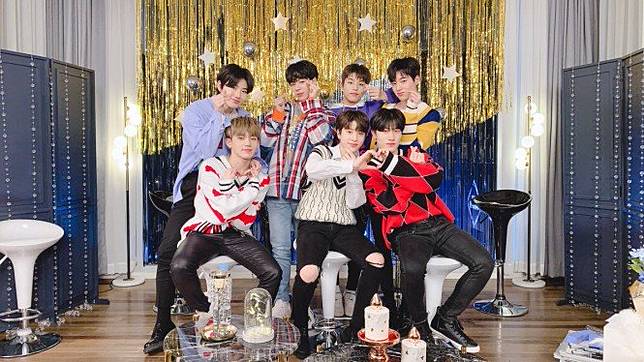 VIVA – Following the release of their mini album "THE SECOND STEP : CHAPTER ONE," TREASURE held a press conference to discuss their new music, goals, and more!
A South Korean male vocal group formed by YG Entertainment through a survival program "YG Treasure Box" consisting of 12 personnel, Choi Hyun-suk, Jihoon, Junkyu, Mashiho, Yoshinori, Yoon Jaehyuk, Asahi, Bang Ye-dam, Kim Doyoung , Haruto, Park Jeong-woo and SoJung-hwan recently successfully launched their last release which is their first full-length album "THE FIRST STEP: TREASURE EFFECT" in January 2021.
On releasing their first album in over a year, Bang Ye Dam commented, "We are working continuously to show our best image. As usual, we go to the practice room every day and receive language lessons to communicate better with our foreign fans. Whenever we have time, we also go to the studio. This is a period for us to really determine what kind of music suits us."
Treasure
Photos :
Their new title track is called "JIKJIN" and is about what will be the end of TREASURE's unstoppable growth.
Doyoung shared, "This is a hip hop song with a strong and cheerful vibe. The choreography is also dynamic. It's about moving forward and trying new things without hesitation."
The members shared that they all knew "JIKJIN" should be their title track as soon as they heard it, with leader Choi Hyun Suk explaining, "We heard it around October last year and I thought, 'Ah, this is it! It must be this song.' Even though there are many title song nominations, the 12 of us were on the same page when we said that 'JIKJIN' should be the title song."
Choi Hyun Suk also explained how "THE SECOND STEP: CHAPTER ONE" is different from the group's "THE FIRST STEP" series. He shared, "If we were like the bright boys in the 'THE FIRST STEP' series, our tone of voice has changed and matured a lot compared to last year, which is something I felt while monitoring our album recording this time around."
Jihoon added, "It's like the running start needed for TREASURE's big jump. If 'FIRST STEP' was the album that marked the beginning, now it's the album that shows our abilities even more."
When asked about their goals for promoting the album, Yoshi replied, "I have to say this very carefully, but it won No. 1 on music shows. I want to immediately share that joy with TREASURE MAKER (TREASURE's official fan club)."
Bang Ye Dam sweetly added, "I have imagined winning first place on a music show many times. Once, we even prepared an acceptance speech, but placed second."
Upcoming for the group is their concert this April. Choi Hyun Suk commented, "I have happy thoughts every day. All of our members are excited so we are all thinking about the performance we want to show our fans and have gathered to brainstorm on the optimal combination. 'JIKJIN' is obvious but we are also preparing a b-side performance of the new album as well."
For the group's next destination, they opted for a world tour. Asahi explained, "I think every country will have different fan responses and chants. More than anything, I love the thought of meeting fans so I want to meet them soon."