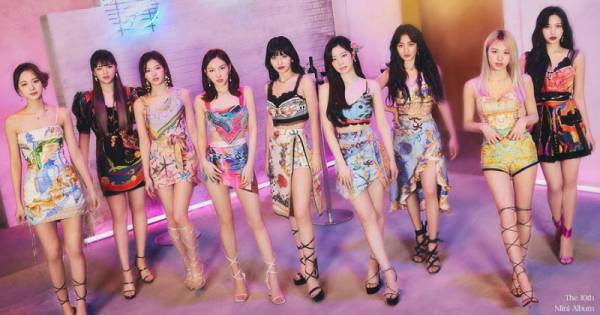 Most K-Pop fans enjoy K-Pop songs in terms of melody, choreography to challenge which is popular on social media.
But, did you know that there are some K-Pop songs that if the lyrics are spoken without context, they can have strange meanings?
What K-Pop song lyrics mean unique? Come on, let's talk!
K-Pop Songs with Unique Meaningful Lyrics
1. TWICE – Like OOH-AHH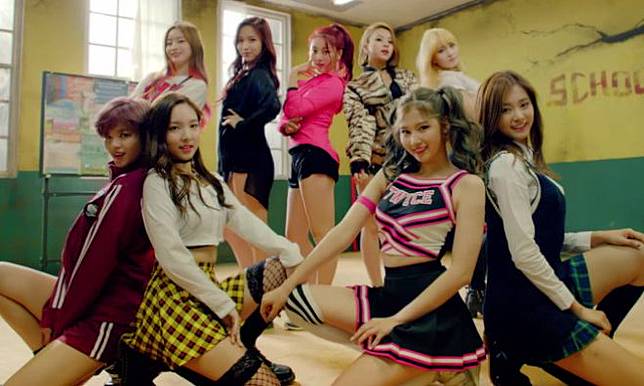 TWICE's debut song turns out to contain lyrics that are quite strange when translated into Indonesian, especially in the chorus which people usually sing.
What do you think it means?
.
otokhe naega umjigil su eopke
make me immobile
ooh ahh ooh ahh
nal ooh ahh ooh ahh hage mandeureojwo
make me like "ooh ahh"
.
gaca gaca jinsim eomneun gaca
fake fake, insincere fake
huh (ooh-ahh하게)
jal ga jal ga huh (ooh-ahh hage)
go go bye! (like ooh ahh)
Related article
This series of K-Pop songs turns out to mean strange, there are BTS songs
'Fire' to 'Sneezing', Here Are Some K-Pop Songs with Hilarious Lyrics
2. After School – Shampoo
The initial lyrics of this After School song have made listeners confused. The reason is, this song begins with the sentence:
샴푸가 되고 싶어
shamphuga dwego shipheo
I want to be shampoo
그대의 머리카락 에 나 흘러 내리며
eudae-e meorikharage na heulleonaerimyeo
that flows down your hair
What do you think it smells like when After School members release shampoo products?
3. NCT Dream – Hot Sauce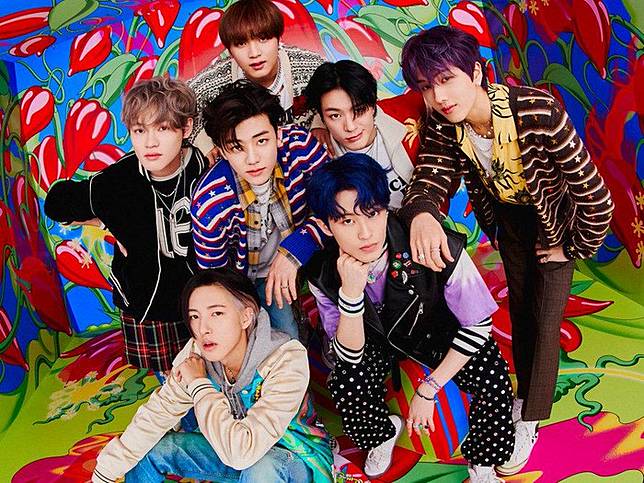 The song that was sung by Mark, Renjun, Jeno, Jaemin, Haechan, Chenle and Jisung turned out to have quite unique lyrics. As the title suggests, the chorus of this song talks about "Hot Sauce". Like what?
Hot sauce dip that eh
hot sauce giphi dip that eh
The spicy dipping sauce is deep, eh
twist that eh
nal tara neon twist that eh
follow me you turn it eh
Hot sauce ooh
hot sauce thaoreul ttae ooh
when the hot sauce burns oh
ma dish
ip-matdaero golla ma dish
choose my food according to your taste
Once you know the meaning, this line of K-Pop song lyrics sounds funny, right!
—
This article is the result of a collaboration between LINE TODAY and content creator Borassaem. Check out Borassaem's profile below: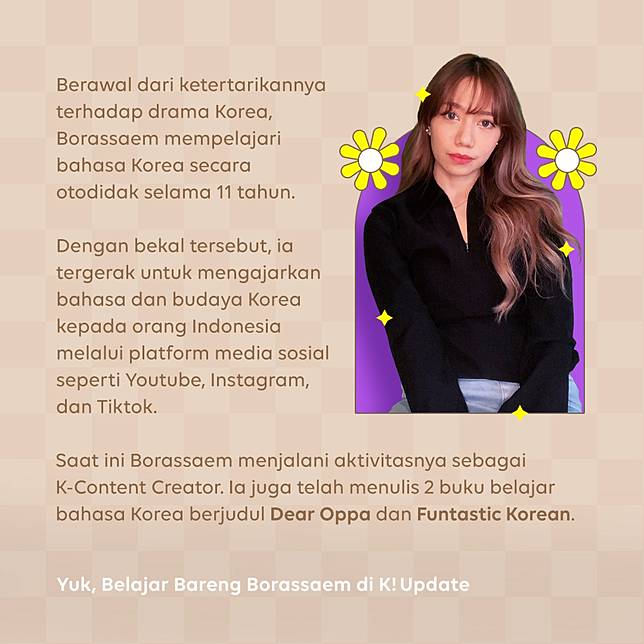 Do you like this kind of Korean learning content? Come on, share your opinion in the comments column! If you have a request to learn Korean with your favorite K-Pop drama or song lyrics, please leave a message in the comments column too!