East Java is a province that is often visited by tourists from various regions. Apart from having many natural attractions, cities in East Java are currently developing, so that access to various tourist objects is getting better day by day. One area that is often visited for tourism is the city of Malang and Batu. These two cities are located in one area called Malang Raya. There are many tourist attractions, from beaches (South Malang), mountains, to various interesting tourist parks. And one of the attractions of the tourist city of Batu itself is the Batu Paragliding Tour.
The specialty of Batu Paragliding
For those of you who like extreme sports, paragliding itself must be familiar to your ears. Paragliding is indeed a sport that allows the perpetrator to fly using only parasites from a height. Usually paragliding actors will jump from the top of a mountain or hill, then land at a predetermined point. In Batu, you can try this sport, namely at Batu Gunung Banyak Paragliding Tour.
The specialty of the Mount Banyak Batu Paragliding attraction itself is not only from the existence of this paragliding runway and sports facilities, but also other features. One of them is the beautiful panorama from the top of the mountain. Tourists who come can enjoy the beauty of the beautiful panorama from the top of the mountain to see the tourist city of Batu from a height. In addition, because the city of Batu itself is at an altitude, the view of the green mountains will look very soothing to the eyes.
The air temperature in Batu is very cool. This is because this tourist attraction is located at an altitude of 1,315 meters above sea level. Tourists who come and don't want to try paragliding don't have to pay a lot of money, but they can enjoy the cool views from this place. At night, visitors can still come there to enjoy the enchanting beauty of the citylight. Of course this will be an interesting tourist experience.
Batu Paragliding Facilities
Tourists who come of course can get a variety of tourist facilities that are quite complete. The following are some of the tourist facilities available at Batu Paragliding Tour.
Lodging – There are several inns in the form of tree houses made of wood. This inn is known as Omah Kayu. Because it is in the trees, of course, tourists who stay overnight can get the sensation of sleeping closer to nature.
Food stall – On the way to Paragliding Batu, tourists can find various food stalls. So, if you are hungry, you don't have to bother looking for a food store.
prayer room – There is also a prayer room in the form of a prayer room that can be used during prayer times. Although not too wide, the prayer room is quite comfortable and clean.
Parking lot – Of course in this tourist attraction there is a parking lot that can accommodate two-wheeled and four-wheeled vehicles with quite a lot.
Toilet – There are toilets that are clean enough for tourists who need them.
photo spots – At Paragliding Batu there are also various kinds of interesting photo spots to be used as shooting locations.
Close to other attractions – One thing you need to know about Paragliding Batu is that it is close to other tourist objects, such as the Rabbit Park, Strawberry Picking Tour, Pinus Cave which is one of the Pine Forest tours in Malang, and also Coban Rondo.
Those are some of the tourist facilities in Paragliding Batu.
Activities in Batu Paragliding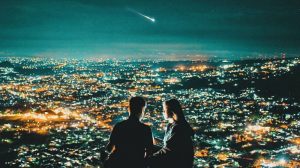 If you want to visit there, don't have to try this extreme sport. Come and enjoy the natural attractions that exist will also be enough to treat the longing for nature. The exciting activities that can be done at Batu Paragliding Tour include:
Try paragliding
As the name implies, of course, the main goal of tourists who like extreme sports is to try paragliding. Tourists who have never tried this sport also need not be afraid because there must be instructors who guarantee safety. If interested please try it. However, this sport can only be done in the morning to evening and when the weather is favorable.
Stay at Omah Kayu
One of the main attractions of Paragliding is the presence of Omah Kayu. Those of you who want to feel the sensation of staying in a tree house that directly faces the gorge can book one of the inns there.
Taking pictures at Omah Kayu
For tourists who don't want to stay overnight but want to take pictures at Omah Kayu, please bring the best camera. This location is also often used as a Photo Spot in Malang as well as a pre-wedding photo location because of the beautiful scenery and combined with a simple tree house building.
Seeing the citylight at night
For visitors who prefer to travel at night, you can also come to Paragliding tours. At night many tourists also come. The goal is to enjoy the view of Batu city from a height. City lights and vehicles will be clearly visible up there.
Taking pictures in Paragliding
In addition to Omah Kayu, around the paragliding runway there are various interesting photo spots to capture. You can pose in accordance with the creativity of each. Both day and night, this location can be used as a cool location to take pictures. In fact, this location is also often used as a Prewedding Place in Malang which is close to nature.
Batu Paragliding Locations and Routes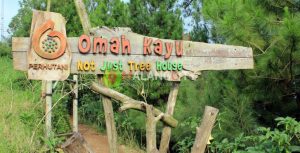 The location of the Batu Gunung Banyak Paragliding Tourism object is in Songgokerto, Batu District, Batu Tourism City. The location is quite easy to access, because there is already a signpost on the city highway. You can go from Malang or Batu city. For those of you who come from Kediri, you can reach it quite easily by passing the Pujon or Ngantang access.
From the direction of Malang or Batu, drive in the direction of Pujon (Coban Rondo Tourism Direction). You will arrive at the Umbrella area. Continue the journey to the Pujon T-junction. Take a right turn to follow the direction of Paragliding. Follow the existing road and the existing signpost, and you will arrive at Paragliding tour.
Batu Paragliding Ticket Prices
Tourists who come must pay an entrance ticket to Paragliding. The ticket price is quite cheap, which is only IDR 10,000 on weekdays and IDR 15,000 on weekends. By paying for the ticket, tourists can enter and enjoy all the existing facilities, except for the paragliding sport itself. If you want to try paragliding, tourists need to pay again for the desired package. From the basic package, the price is IDR 350,000. Medium package, the price is IDR 400,000. Advanced package, the price is IDR 450,000. And finally the premium package, the price is IDR 500,000.
Those are some explanations about the Batu Gunung Banyak Paragliding Tourism object. Hopefully this article can provide a useful alternative for tourism in East Java. Happy Holidays.