CK's advertising campaign debut under Raf Simons.
Famous for touch couture which on-point, Raf Simons finally showed off in the latest collection of Calvin Klein. where is chief creative officer it will release collection made-to-measure and accessories for Calvin Klein on April 1. Named Calvin Klein By Appointment, which used to be only for celebrity clients, now other Calvin Klein lovers can also have a special collection designed on request by Raf Simons. "Calvin Klein isn't just about iconic underwear and jeans – it's about a lot of things," explains Raf Simons in his quote on Vogue.com.
Along with this news on social media, a series of advertising campaigns was also released. Featuring 15 women wearing custom clothing by Willy Vanderperre, and Olivier Rizzo as stylist-his. Models including Millie Bobby Brown, Abbey Lee Kershaw, Kiki Willems, Lineisy Montero, Jamie Bochert and Julia Nobis, sported a wide range of collections – from tulle to patterned clothes floral.
The visual itself, inspired by the trends of the '20s to the present and at the same time reflecting the diversity of American women, coincides with the recent Women's Marches. Seen in one photo of his ad campaign, where Abbey Lee appears wearing draped skirt in the American flag motif. "Calvin Klein By Appointment 1-14 [nama kampanye-nya] indeed to celebrate American women and fashion America," said Raf Simons.
The result? The Calvin Klein collection under the direction of Raf Simons looks so new, sexy, and cool with a little touch couture like Raf.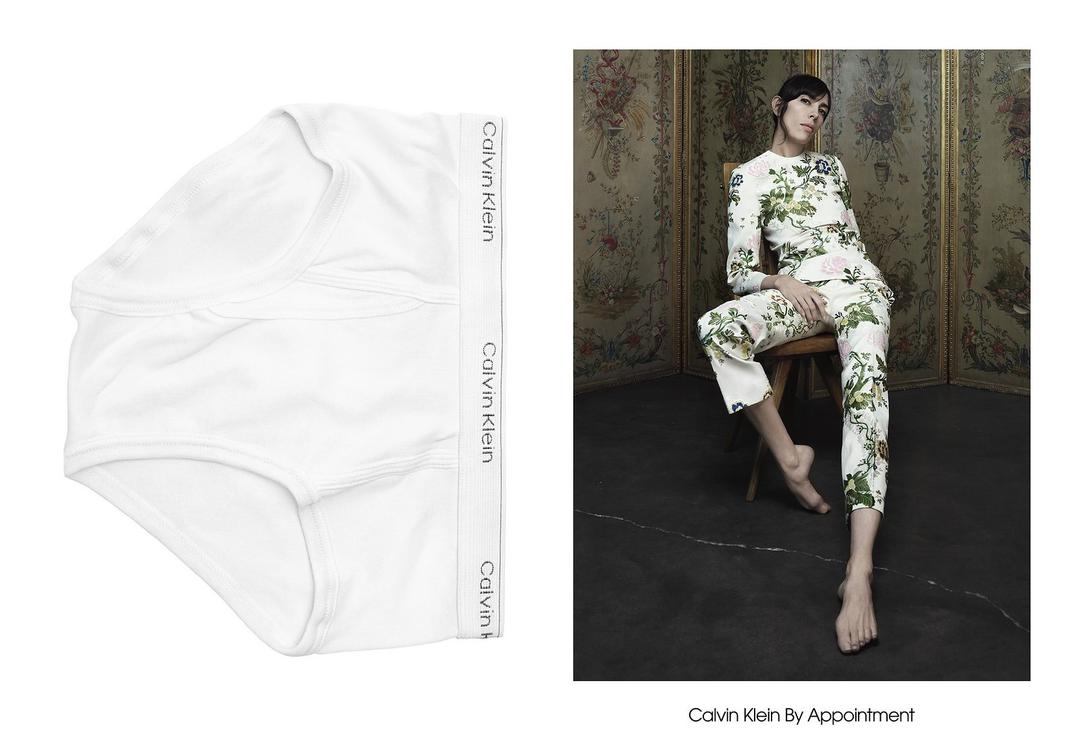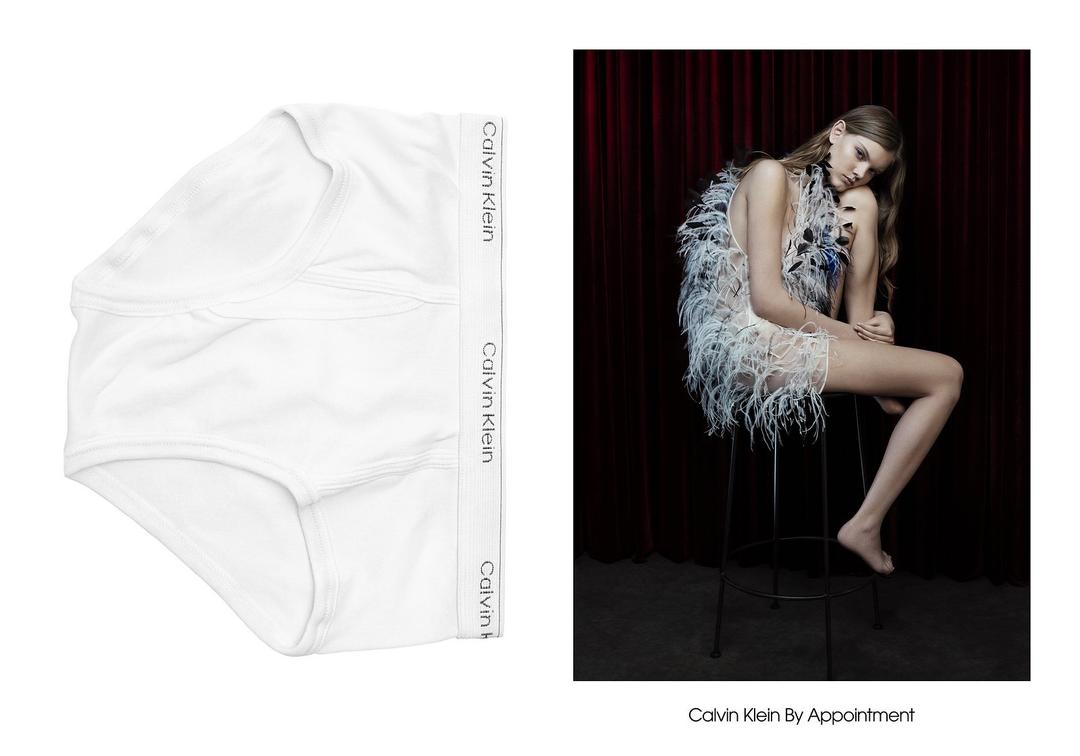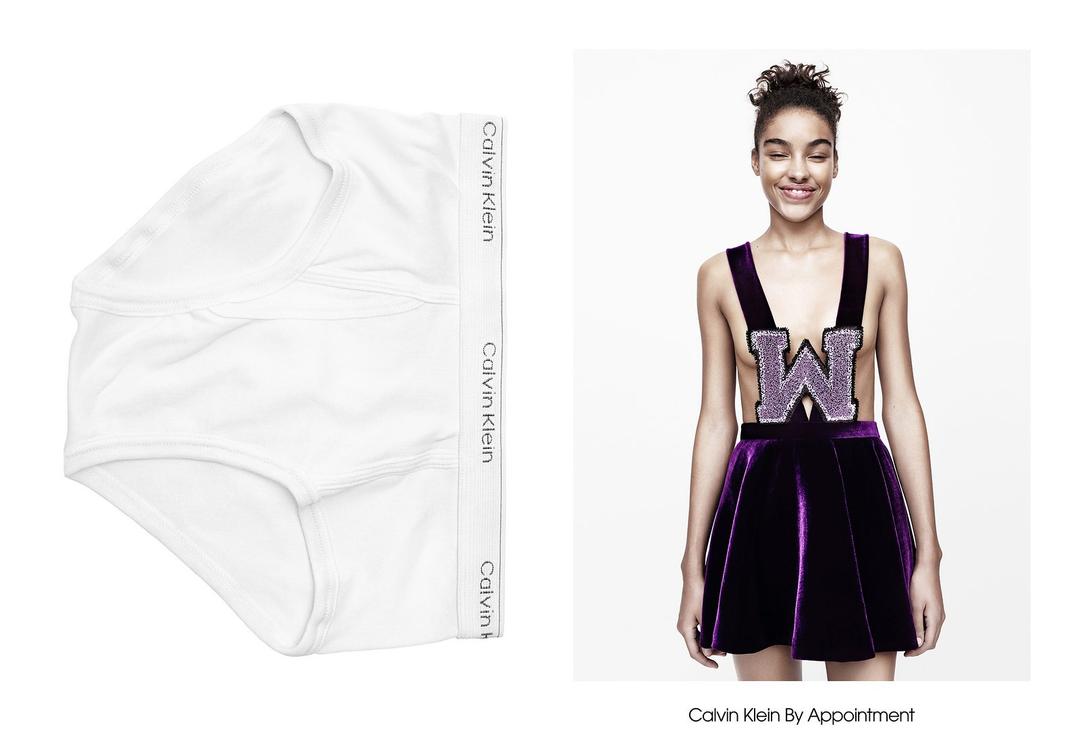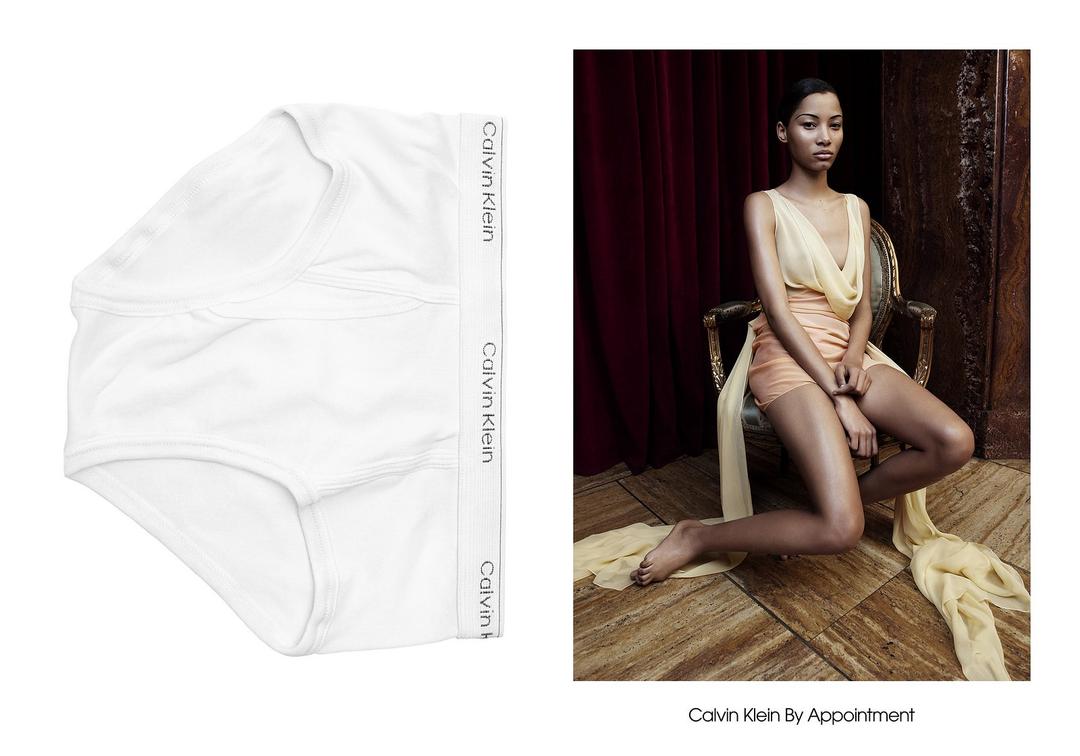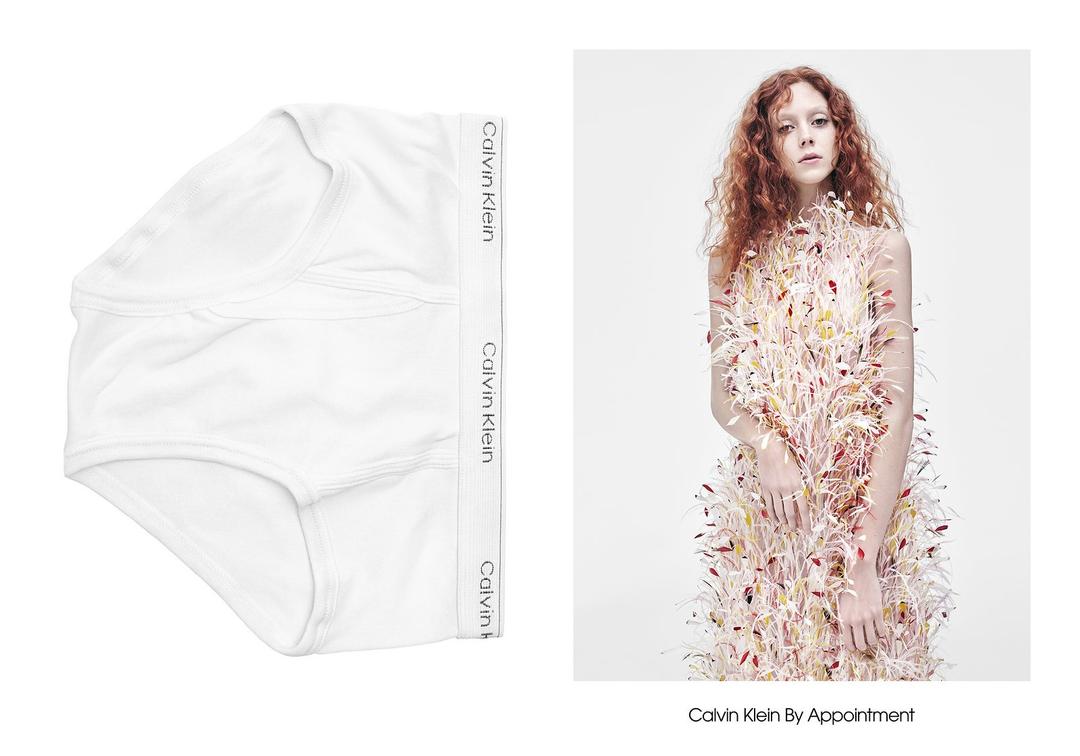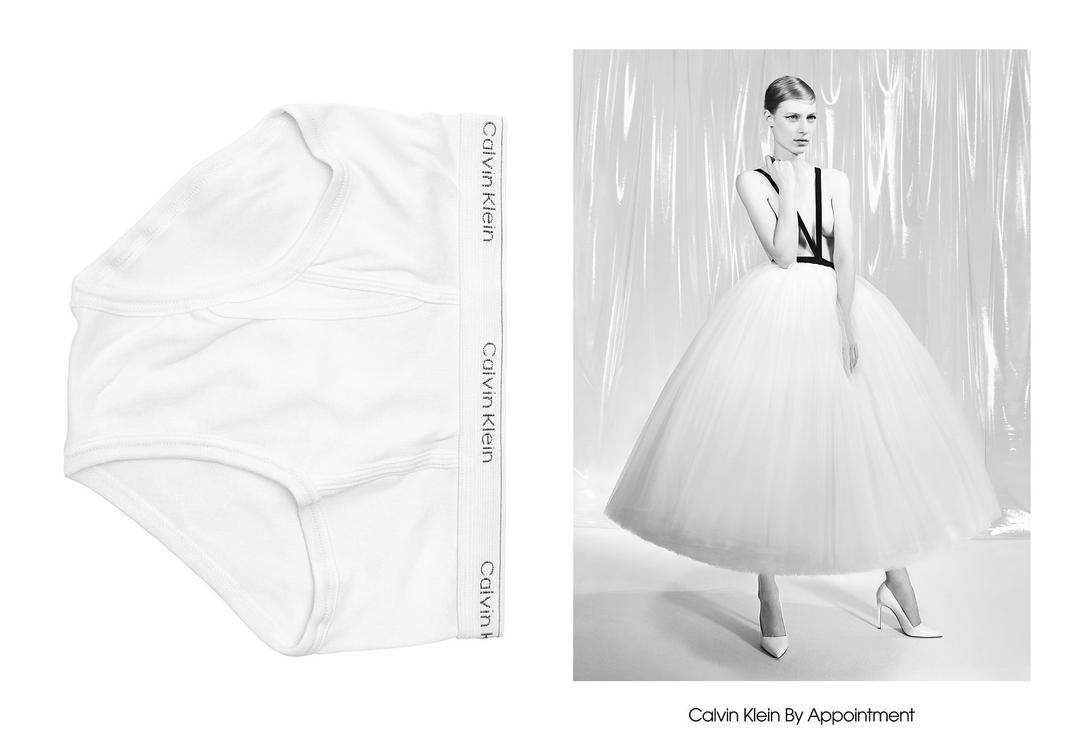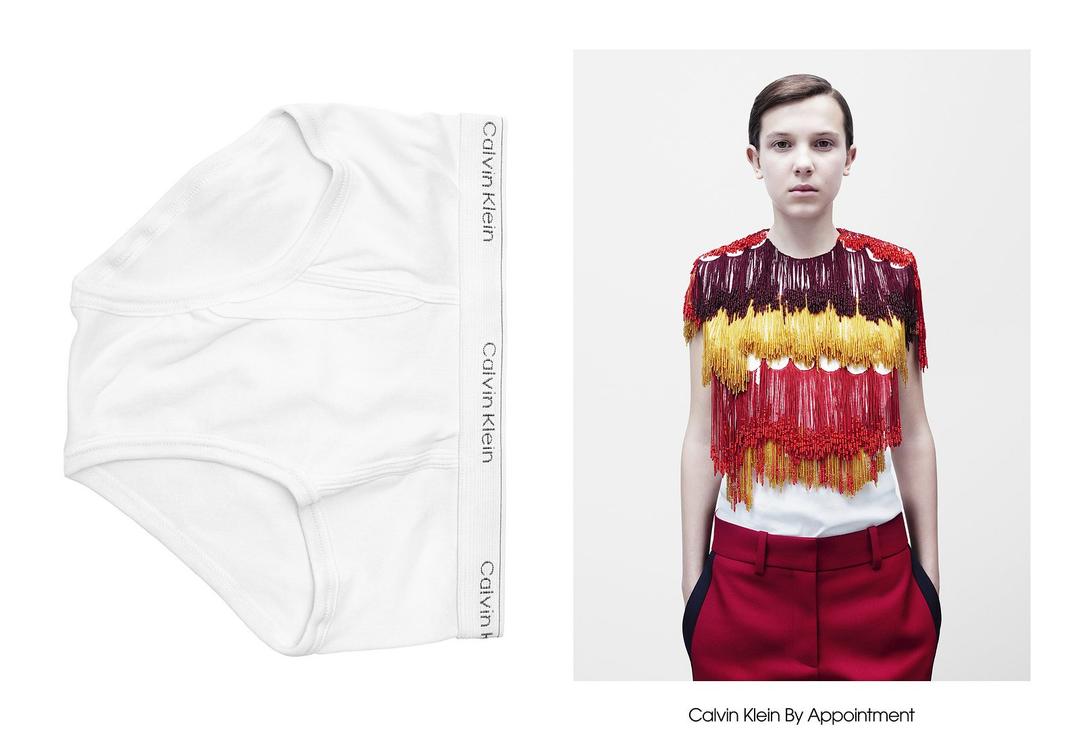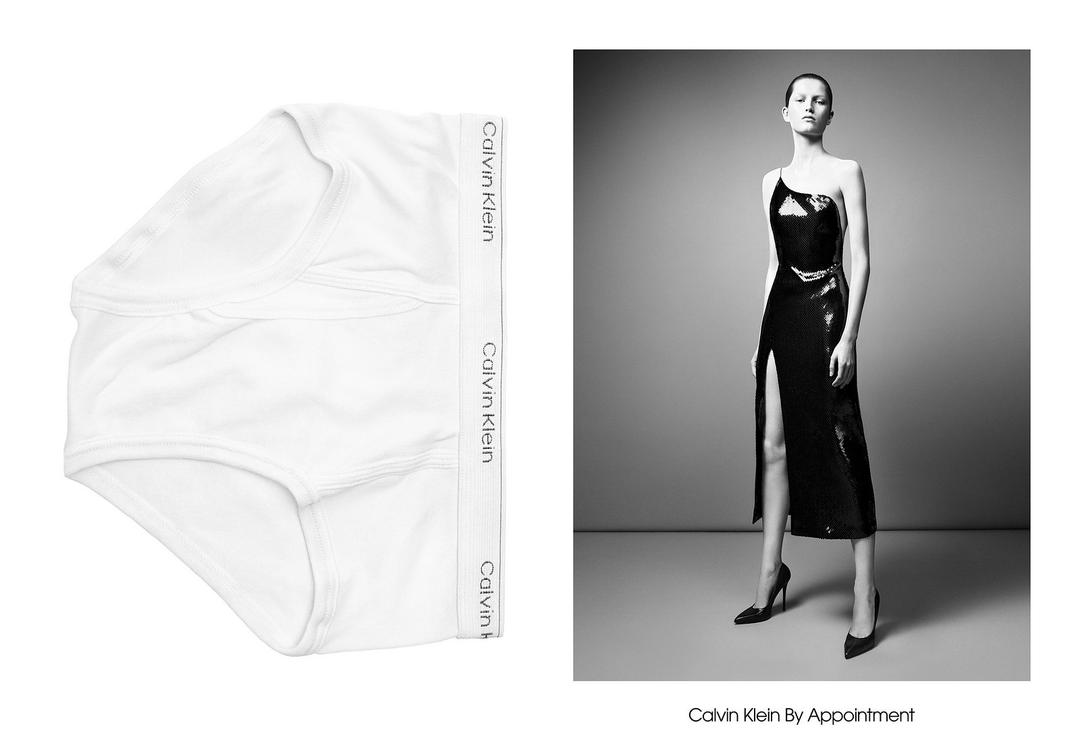 Photo credit: Calvin Klein.