What comes to mind when you hear the name Switzerland, most people's minds will definitely be on the Alps. Yep! Switzerland is well known for its Alps. But, make no mistake, actually this tourist destination in a Western European country that borders Germany, France, Italy, Austria, and Liechtenstein has many things that can make tourists fall in love and always want to come back there again. Starting from the beauty of nature to the beauty of buildings like kingdoms in story books.
The following is a list of tourist attractions in Switzerland that you should not miss when Switzerland becomes your next destination of choice:
1. Lake Geneva
Lake Geneva is included in one of the most beautiful lakes in the world and the largest in Europe with an area of ​​about 600 sq km. Besides you will enjoy the beautiful crescent-shaped lake seen from this height, you can also do yacht sports which will make you healthier.
You can also swim in Bains de Paquis or just relax in one of the lakeside parks or cafes. To enjoy the unique views of the city in Geneva you must take an hour or two to take a boat trip on this lake.
2. The Chillon Castle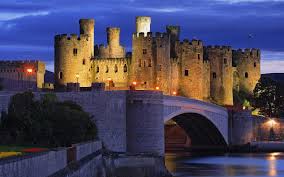 Chillon Castle is located in the city of Montreux which was built in the mid 12th century and renovated in the 13th century by Pietro II. This beautiful building like a palace in a fairy tale used to function as a fortress.
In every corner of the room you will find a charming artistic design. Even more beautiful, this castle is located on the shores of Lake Lac Leman or Lake Geneva. So you can enjoy the view of the lake in this castle if you have visited this castle and it is guaranteed that you will not be disappointed if you have visited this castle.
3. Schilthorn and Piz Gloria
Have you ever watched the James Bond movie "on Her Majesty's Secret Service"?, surely you are no stranger to this place. The view of the Alps is indeed not to be missed. In this place you can enjoy the scenery without having to get tired of walking around the mountains.
The Schilthorn is a name found in the Alps while Piz Gloria is a revolving restaurant on top of Mount Schilthorn. This restaurant is the world's first revolving restaurant, so you don't get tired of spinning the mountains.
4. Mount Matterhorn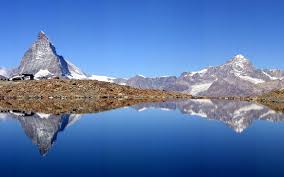 In addition to the Alps, Switzerland also has the Matterhorn, one of the most famous mountains in the world. This mountain has a height of 4478 meters. It's not high to climb, isn't it, but it's a mountain with many difficult routes.
But still, the beautiful scenery that will be obtained after reaching the top of the mountain makes many climbers reach the top of the Matterhorn every year. Because it is considered quite difficult to climb, so if you climb this mountain you have a great experience on your tour.
5. Interlaken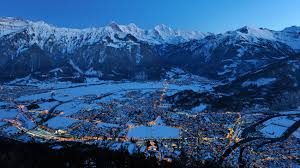 Interlaken is located in the region of Bern, Switzerland, and is one of the best tourist attractions in the world. Interlaken is one of the best places in the world to do outdoor sports. It is home to a number of companies providing excellent services for skydiving, parachuting, hang gliding, canyin trekking and paragliding.
Well, if you visit this place in September who knows you will be lucky because you can witness a big event held in this city. Namely the Jungfrau Marathon and the Unspunnenfest Festival which is held every 12 years which showcases Swiss culture. Other events that are also commonly held include a wrestling competition, the Greenfield Music Festival, and also the Red Bull Air Race World Series, an air race that is celebrated on July 15th.
6. Geneva Jet D'eau . Fountain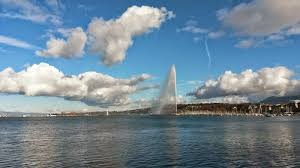 Don't say you've been to Switzerland if you haven't visited the Geneva Jet D'eau. You can see the tallest fountain in the world that projects water up to 140 meters high.
This fountain, which was made in 1891, is considered a symbol of the city of Geneva, so your trip to Switzerland will not be complete if you don't visit this place to enjoy the beauty of this waterfall which you should not miss because it will not disappoint you if you have visited this tourist spot.
7. Swiss National Park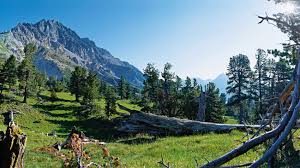 The Swiss National Park was founded in 1914 and covers half of Switzerland's territory. If you want to see animals this is the place. Some animals that you can see such as eagles, guinea pigs and others. But still have to be careful when visiting this place, because in this park there are also wild animals.
This is a park that really deserves to be visited, because this park is included in the UNESCO cultural heritage area. In addition, entry to this park is free of charge, so you can save the contents of your wallet. However, visitors are not allowed to set up tents and spend the night in this park.
8. Zurich's Expensive City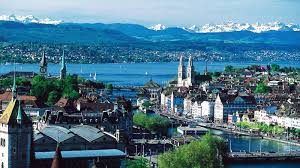 When you arrive in Switzerland, don't miss a visit to Zurich, which is in the heart of Europe. Although included in one of the cities with the most expensive cost of living in the world, the city of Zurich is one of the cities with the best quality of life in the world. As a tourist city in Switzerland, Zurich has a lot to offer.
Historic buildings, museums, churches with unique architecture, exclusive shopping places, city parks, and well-appointed water areas. In fact, no less than twenty-five million daily tourists visit Zurich every year.
9. Aletsch Glacier, Unesco World Heritage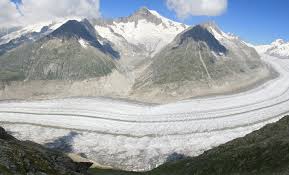 Aletsch Glaciar Is the longest and most beautiful glacier in the Alps with a length of 23 km. This area is on the UNESCO world heritage list so it is highly protected and delimited by an external zone.
Here you can climb to the highest peak. The natural scenery is also no less beautiful than other tourist sites that are the main attraction of this tourist spot so that this place is never empty with visitors who come to this tourist spot because of the beautiful scenery in this place.
10. Zermatt City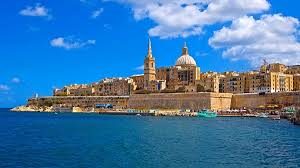 Enjoying time with your family during the snow season by playing sky you can do here. But if you are not interested in playing sky, you can also just play in the snow or enjoy the atmosphere of the city in this mountain valley. When spring comes, it doesn't mean you are passionate about enjoying romance with your family.
When spring comes the flowers will bloom there, take your family to see the beautiful flowers in bloom. In addition, here are also many restaurants and markets for shopping to your heart's content.
The beauty of winter and spring requires struggle to achieve it. Because, to reach this city is certainly not easy. This is due to its location on the high ridge of the Alps. But calm down, until there you can get around in an electric car that is not noisy.
11. City of Lucerne or Lucerne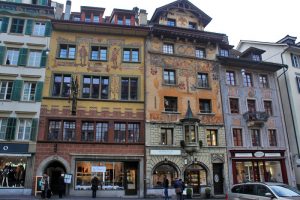 Lucerne city is on the shores of lake Lucerne and close to Pilats mountain, Rigi, Tiitlis makes the scenery doubled. In the city of Lucerne there is a wooden bridge called the Chapel that stands over the Reuss river which is thought to be the oldest wooden bridge in the world.
There is also a Jesuit church which has an attractive classic design. This church still keeps ancient paintings and statues. You can also visit Chapel Bridge with the charm of the Water Tower and Lion Monument which makes you won't regret if you have visited this tourist spot, especially if you are on vacation with your family, don't miss visiting this tourist spot.
12. City of Bern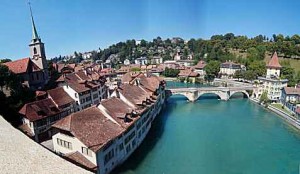 The city which is in the middle between the cities of Zurich and Geneva is included in the list of UNESCO world heritage sites. The old city is still well preserved until now. There is a clock tower built in the 13th century that is still well preserved today.
When you visit this place you will feel the fantasy of being in a different time, namely the Middle Ages. Bern is the right place for you chocolate and cheese lovers, because this is where chocolate and cheese with international quality were born. So, you not only enjoy chocolate and cheese, but also know the history of international quality chocolate cheese.
13. Rapperswil, the city of roses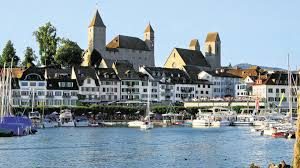 It is located east of Lake Zurich, under the canton of St. gallen. Rapperswil is famous by the name Rosenstadt or Rose City. From a distance you will see Rapperswil Castle which includes a mini museum, church, restaurant, tomb, vineyard, deer stable, and of course a very large rose garden.
Those are some tourist destinations in Switzerland, hopefully they can be an option for those of you who want to explore Switzerland on this year-end holiday. Happy holidaay.!! Hope it is useful!
Also read articles on other unique tourist attractions: