Jakarta
–
South Korea is one of the countries that is currently a favorite of the world community to serve as a tourist destination when the holidays arrive. South Korea's popularity is not something strange because the country produces many musicians who have fans in almost all regions of the world.
In addition, South Korea is also famous for its delicious culinary delights, making many foreign tourists make South Korea their tourist destination. One of the dishes that foreign tourists must try is the traditional cakes.
Because these cakes have a delicious and unique taste that does not necessarily exist in the country of the tourists. Here's 5 South Korean cake which you should try and guaranteed to be appetizing!
Dasik

Dasik/ photo: en.wikipedia.com
One of the traditional cakes that you must try has a chewy and legit texture. The cake which is usually used as a complement when drinking tea is called "Dasik". Dasik itself has the meaning of food while drinking tea.
This cake has a variety of colors with unique shapes. The basic ingredients of Dasik itself is rice flour mixed with sesame, chestnuts, honey, and soybeans. After all the ingredients are mixed into one dough, then put into a special mold and steamed.
Yakgwa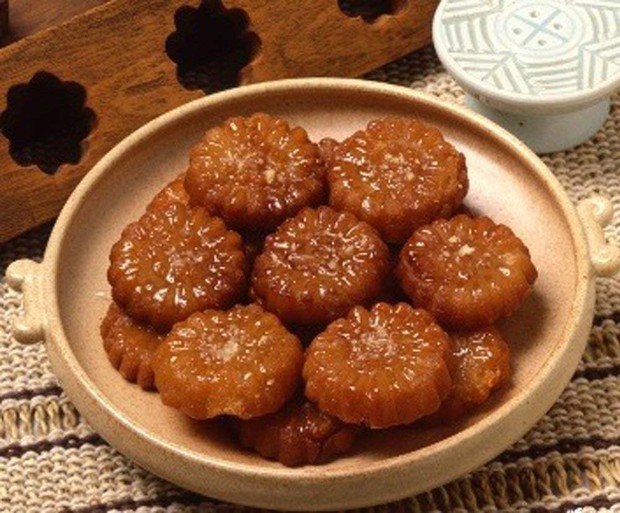 Yakgwa/ photo: ubuy.co.id
You can find this traditional cake which is very popular in South Korea at the nearest supermarket if you are visiting South Korea. This cake made from a mixture of wheat flour, sesame oil, honey, and alcoholic beverages and ginger juice is named Yakgwa.
Usually Yakgwa made by frying. This traditional cake has a sweet taste and has a soft and creamy texture moist.
Songpyeon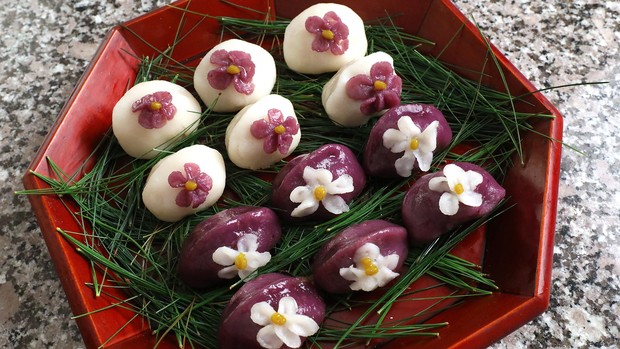 Songpyeon/ photo: maangchi.com
One of the mandatory dishes during the autumn festival in Korea or commonly called ChuseokThis traditional cake must be included in the culinary list that you must try. Songpyeon is a traditional South Korean cake made from glutinous rice flour filled with red bean paste or pasta chestnuts.
One of the unique things about making this cake is during the steaming process songpyeon covered with pine leaves to produce a distinctive aroma.
Gangjeong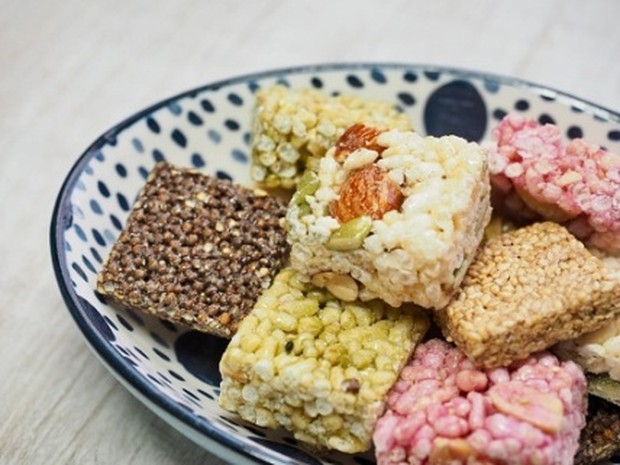 Gangjeong/ photo: istock.com
This traditional South Korean cake is commonly known as rice crispy Korean style. Gangjeong itself is a traditional cake made from glutinous rice. This cake is one of the Korean people's snacks because it has low calories.
Apart from being made from glutinous rice, this traditional Korean cake is made from a variety of healthy natural ingredients such as soybeans, malt, cereals, as well as honey. In addition to being used as a snack, this cake is also often served at New Year's events, birthdays and Korean wedding parties.
Kkul-ppang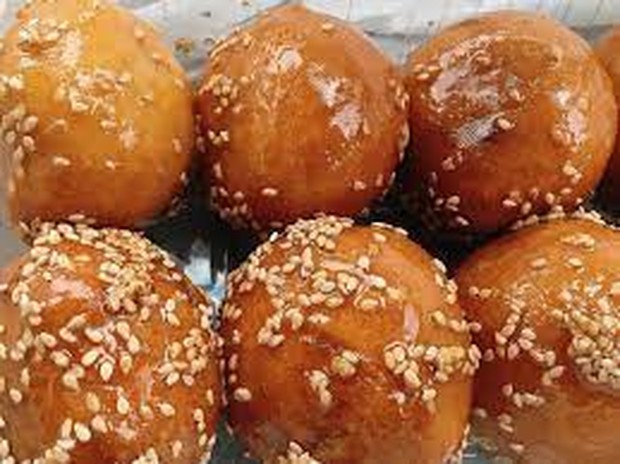 Kkul-ppang/ photo: en.tripose.com
Having a shape like a typical Indonesian gemblong, this traditional cake is a must try. Made from wheat flour filled with red bean paste, doused with honey and sprinkled with sesame seeds, Kkul-ppang It has a sweet taste and has a donut-like texture. For those of you lovers of sweet dishes, this one cake is suitable for you to make a snack.
So, those are 5 traditional South Korean cakes. These cakes are usually served during important Korean public events. So, for those of you who have the opportunity to visit South Korea, there's nothing wrong with tasting their signature cake, right!
[Gambas:Video Beautynesia]
—————–
Want to be one of the readers who can follow a variety of events fun in Beautynesia? Let's join the Beautynesia reader community B-Nation. How to REGISTER HERE!
(sim/sim)