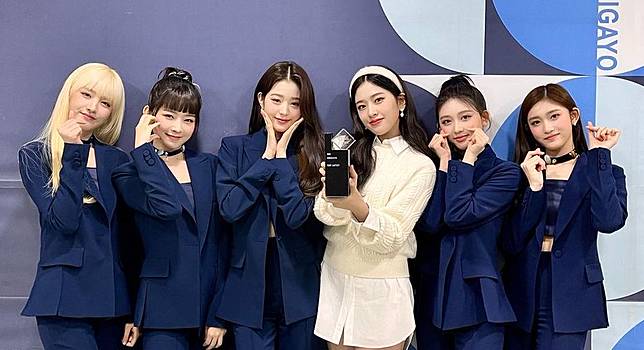 Celebrity – It was recently reported that rookie girl group IVE will be performing at Europe's biggest KPop music festival, Kpop.Flex. Surely this news makes fans proud.
Besides, this is IVE's first overseas schedule since their debut until now.
However, IVE once again garnered controversy regarding the reason they had the opportunity to perform at this big concert.
The reason is, the organizers of the Kpop.Flex concert recently announced the schedule and lineup of participating artists in two days on February 14 and 15, 2022 at the Deutsche Bank Park Stadium (Germany).
The official lineup for the festival is AB6IX, ENHYPEN, (G)-IDLE, IVE, Kai (EXO), MAMAMOO, NCT Dream, MONSTA X, ONEUS and Sixth Act TBA.
IVE is the name that catches the eye the most. Some netizens are surprised that only 3 months old IVE has already got their first overseas schedule.
Moreover, the fact that IVE was announced to replace their senior Starship MONSTA X within one day of the concert has raised questions.
It is known, MONSTA X will only appear on May 15, 2022. Then, the reason for MONSTA X's presence at the event has not been fully revealed to fans.
Reporting Allkpop, "According to the event coordinator, MONSTA X will not be able to perform on May 14 due to 'unavoidable circumstances'. Instead, after discussions with Starship Entertainment took place, their label mate IVE will replace the boy group."
The controversy arose for a reason, considering the fact that in terms of international popularity, especially in the Western market, MONSTA X clearly outperformed IVE.
The boy group MONSTA X has appeared in magazines, TV shows several times, appeared at major events outside of Korea such as the 2018 KIIS-FM Jingle Ball, Jimmy Kimmel Live, to the 2019 Teen Choice Awards.
Therefore, fans are expecting MONSTA X to appear on both days of the Kpop.Flex event.
Meanwhile, during the three months of IVE's debut, apart from Wonyoung and Yujin, the rest of the group did not have much stage experience.
Not to mention, IVE is constantly being accused of doing lip sync and is said to lack singing skills.
Until now, IVE has only released 2 songs, namely ELEVEN and Take It, which makes netizens wonder what the group will show when following the second day of Kpop.Flex.
In addition, Starship Entertainment is also suspected of supporting and arranging performances for IVE.
Reportedly, this is not the first time that IVE is suspected of receiving bias treatment from Starship among the company's artists.
In particular, in the live broadcast of Wonyoung, Yujin, and Rei's IVE birthday, the places they featured were all beautifully decorated.
On the other hand, MONSTA X, WJSN or CRAVITY celebration broadcasts all have basic preparations and even decorations are used every year.
However, despite being involved in many controversies, IVE's charm is still undeniable.
In a short time, IVE has achieved many great successes such as becoming the girl group with the fastest music show win for a debut song (only 7 days).
The title song ELEVEN is still enjoying good ratings on domestic digital music charts. IVE is consistently in the Top 10 of girl group brand reputation rankings.
In addition, Wonyoung and Yujin's popularity has brought Starship Entertainment many big endorsement deals, program schedules, and TV guest appearances.
The remaining IVE members are also gradually starting to receive individual offers.
Ignoring the unpleasant controversy, DIVE (fandom IVE) is looking forward to the group's first overseas appearance on the Kpop.Flex program.***