Jakarta
–
The latest episode of the Korean drama Twenty-Five Twenty-One will air this weekend. Now we have walked with Na Hee Do (played by Kim Tae Ri) for a few episodes and are shown how hard he is in pursuing his dream of becoming a fencer.
Na Hee Do has ambitions to become a rival to Ko Yu Rim (played by WJSN's Bona). In the midst of the 1998 IMF crisis which caused the fencing club at his school to disband, he did not lose heart and kept trying to be able to walk in the path of his favorite sport. Na Hee Do believes that his passion and strong desire to become Ko Yu Rim's rival will lead him to achieve his dream of becoming a professional athlete. He decides to transfer to the same school as Yu Rim and joins Taeyang High's fencing club. From there slowly Na Hee Do's dream began to come true.
With his perseverance in practicing from morning to night, Na Hee Do proves that effort does not betray results. Starting from getting up in the morning, running with a weight weighing five kilograms on his body, practicing fencing techniques repeatedly until the evening, and watching his opponent's movements become Na Hee Do's way to shine in the competition arena. With that determination, Na Hee Do was finally able to qualify as a member of the South Korean national team.
Kim Tae Ri, Actor in Korean Drama Twenty Five Twenty One Photo: Doc. tvN
In episode 6 of Twenty-Five Twenty-One last week, Na Hee Do finally became Ko Yu Rim's rival at the 1999 Asian Games. The winner will only be shown in the next episode which airs on Saturday (5/3/2022) night.
Na Hee Do's efforts in pursuing his dream of becoming Ko Yu Rim's rival are strong moment from the Korean drama character Twenty-Five Twenty-One. Strong Moment is one of the common moments experienced by everyday women, namely the moment when a woman like Na Hee Do is able to recognize all of her potential, maximize her best condition, then run towards her dreams.
According to Henry Hanafi, owner of WiseLook, fashion brands local from Surakarta, there are five common moments that women always experience on a daily basis. Besides Strong Momentthere is also Critical Moment, Alone Moment, Sexy, Moment, until Smart Moment. These are all important elements in a woman's life that should be celebrated and rewarded.
"Every time we live is always awakened and intertwined from so many moments. When life goes by so fast without us realizing it, we can't even enjoy those moments and lose them," said Henry Hanafi.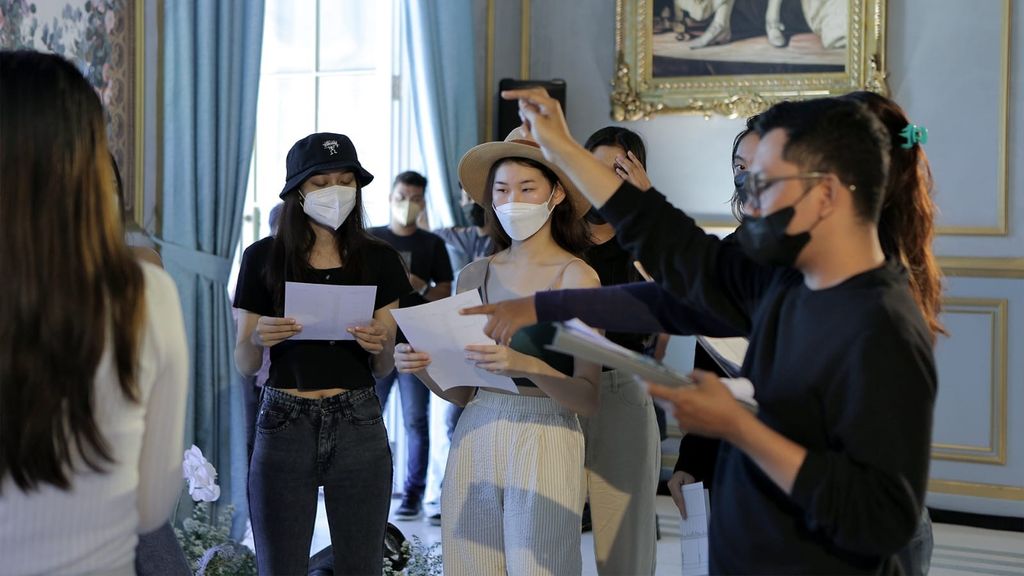 MOMENTS, WiseLook's virtual fashion show. Photo: doc. WiseLook
It's the important and precious moments in a woman's life that inspire fashion brands WiseLook held their first Virtual Fashion Show titled MOMENT S. This event is here to capture every precious moment of Indonesian urban women.
MOMENTS is not only the first virtual fashion show from the WiseLook brand. But it also marks the birth ready-to-wear fashion brand in the country, according to Henry Hanafi. To watch it, Indonesian women can check out the TikTok platform and the WiseLook Official Instagram.
WiseLook was founded by Henry Hanafi Sutanto in mid-2021, a ready-to-wear fashion brand that carries value Wise, Smart & Elegance. With a design that is inspired by Indonesian culture and demographics, it is hoped that WiseLook can be a fashion for sharing moments in the daily lives of Indonesian women.
(aay/want)