Wow, cool – On Monday (7/3) midnight KST, Stray Kids officially announced their plans for their long-awaited second world tour, "MANIAC." Fans outside of Korea now have the opportunity to meet the boy group made by JYP Entertainment.
After starting with a two-night concert in Seoul on April 30 and May 1, Stray Kids will head to Japan. In their neighboring country, Bang Chan and friends will be performing in Kobe from June 11 to 12 and Tokyo from June 18 to 19.
The group will then travel to the United States to perform in Newark on June 29, Chicago on July 1, Atlanta on July 3, Fort Worth on July 6, Los Angeles on July 9, Oakland on July 12, and Seattle on July 14— before returning to Japan for two nights of concerts in Tokyo on July 26 and 27.
However, fans outside of Japan and the United States who are not the destination countries for the "MANIAC" tour need not be discouraged. According to Stray Kids, the group will soon reveal more dates and cities for the upcoming tour.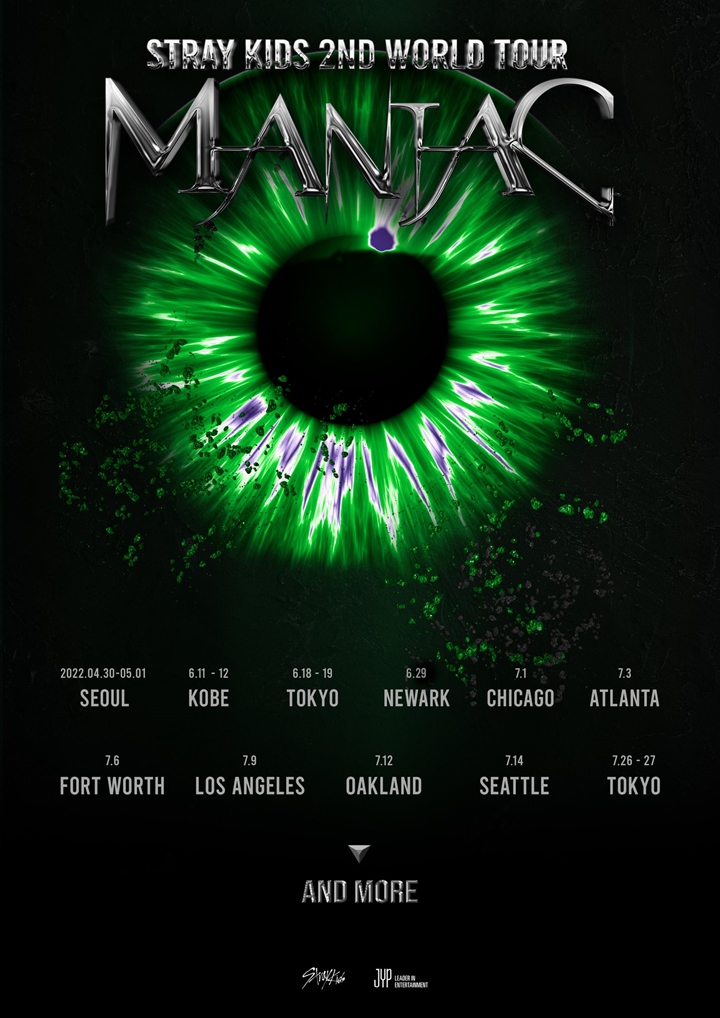 Photo: JYP Entertainment
Meanwhile, Stray Kids is currently gearing up for their highly-anticipated comeback with their new album "ODDINARY." The boy group shared more details about their new album, specifically the songs that will be included and the members who worked on each song.
According to the track list, "ODDINARY" will feature the title song "MANIAC" along with six B-side songs such as "VENOM", "Charmer", FREEZE", "Lonely St.", "Muddy Water", "Waiting for Us" and "MANIAC." In the seven-song credits, the names of the Stray Kids members are listed as arrangers for their songs.
Bang Chan in particular is noted for taking part in the arrangement of all the songs from the album. He is also credited as a songwriter and co-composer Changbin and Han in four songs. It includes the title track "MANIAC" and the three B-side tracks "VENOM", "Charmer" and "FREEZE."
(wk/goddess)