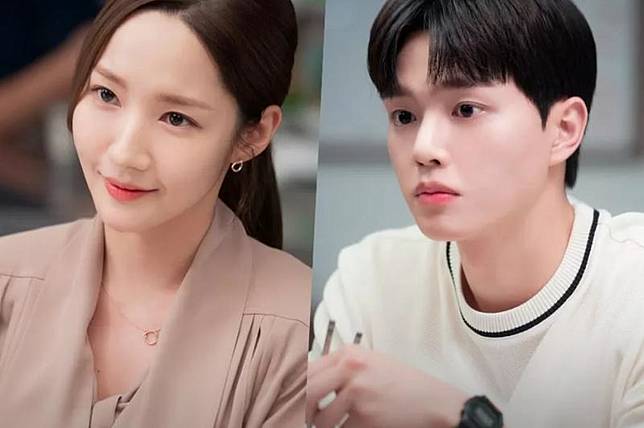 SEOUL, celebrities.id – The Korean drama Forecasting Love and Weather released the latest portrait ahead of the next episode. Song Kang (Lee Si Woo) and Park Min Young (Jin Ha Kyung) are depicted spending time together.
Launching Soompi, Saturday (5/3/2022), in the previous episode, Jin Ha Kyung and Lee Si Woo had a strange relationship due to a misunderstanding.
However, they mend their relationship because they felt hurt each other. Jin Ha Kyung asks Lee Si Woo to live life together.
Jin Ha Kyung and Lee Si Woo's relationship will grow even sweeter than before. The two of them spend time outside of work, and they look at each other with affectionate smiles.
A video shows Jin Ha Kyung and Lee Si Woo's romantic moments. Colored in their cute bickering adds excitement to what's to come next.
We released pre-release stills and videos beforehand for viewers waiting for the main broadcast to predict the weather of a clear love between Jin Ha Kyung and Lee Si Woo.
"But the weather is always changing. Please watch the unexpected story to see if there will be other variables in the weather of their love," said the producer.
K-Drama Forecasting Love and Weather tells about the work and love lives of people who work at the Korea Meteorological Administration, Korea's national weather forecasting service.
Park Min Young plays the cold Jin Ha Kyung, who does everything by the book and is very careful about separating her personal and professional life.
Meanwhile, Song Kang plays the free-spirited and determined Lee Si Woo, who boasts an impressive IQ. IQ 150 but only cares about the weather.