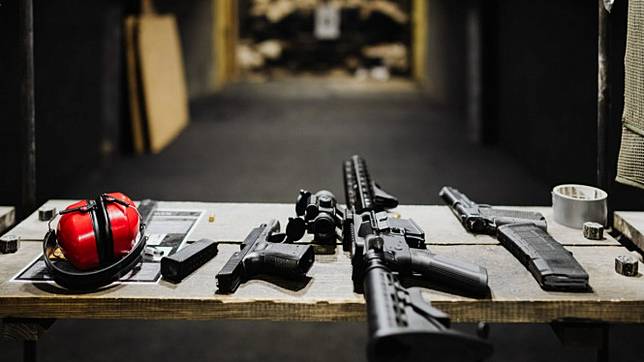 Nurnberg – Germany finally decided to send weapons to Ukraine, to strengthen Ukraine's defense against Russian military attacks. German Chancellor Olaf Scholz announced this on Saturday (26/2/2022), as quoted from Deutsche Welle.
He said Germany would soon send 1,000 anti-tank guns and 500 Stinger-type surface-to-air missiles, which were taken from the German military stockpile or Bundeswehr.
Scholz said, "Russia's invasion of Ukraine marked a turning point in history. It threatened Germany's post-war order".
For the first time, after the second world war, Germany relaxed its arms export regulations to conflict areas. With this easing, the state is now sending German-made weapons to conflict areas. It is known that Germany's policy of not exporting weapons to conflict areas is motivated by the history of various wars that Germany has experienced.
The relaxation of this policy prompted the Netherlands to send 50 units of anti-tank Panzerfaust-3 and 400 units of anti-tank guns made in Germany to Ukraine.
Besides that, conveyed by the Dutch ministry of defense last Saturday (26/2/2022), the Netherlands will also join Germany to send the Patriot air defense system to NATO troops in Slovakia.
Estonia's request to send Howitzer artillery weapons from the former East Germany (GDR) to Ukraine has also been given the green light. Likewise, countries that will provide or export German-made weapons must first seek approval from Berlin.
In addition to sending weapons from the stockpile of its army, the Bundessher, Germany also gave the green light to the Netherlands to sell 400 German-made anti-tank rocket launchers to Ukraine. A request from Estonia to send an old GDR howitzer was also approved. ❤
Even so, countries wishing to continue exporting German arms would need to seek approval from Berlin first. ❤
The day after the announcement, at a meeting of the German parliament in the Bundestag, Sunday (27/2/2022), German Chancellor Olaf Scholz announced that he would increase the budget for the German military by 100 billion euros to strengthen the defense of Germany, Europe and NATO.
Previously, Germany had offered to send 5,000 military helmets to Ukraine, medical assistance to Ukrainian soldiers injured in Germany, the establishment of emergency hospitals in conflict areas as well as humanitarian assistance to Ukrainian refugees seeking refuge in Germany, Poland and Romania. (Miranti Hirschmann/ito)