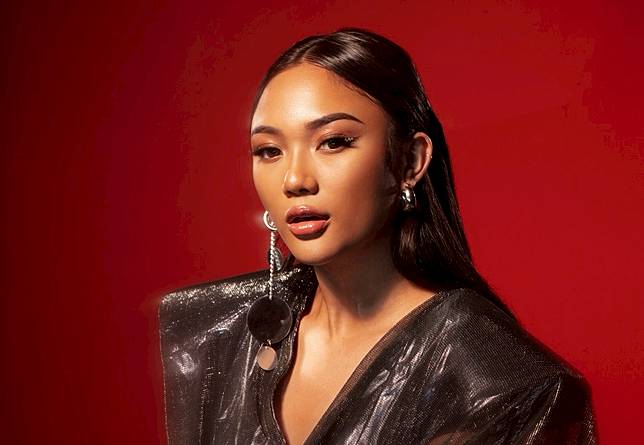 Almost a year without releasing a work, Marion Jola finally returned to greet her fans with a new single entitled "Overthinking". Surely this is a work that has been eagerly awaited by many music lovers in the country, and Marion Jola fans in particular.
This time, the beauty, who won the 2018 & 2020 Indonesian Music Award, came with a song she had created herself. And what makes him even more special, he works with Dennis Talakua as a Music Producer, who is also known as a Music Director as well as a guitar player who often accompanies Marion Jola on gigs. The result of the collaboration between the two produced a very slick work by carrying the Dance Pop genre which is very easy listening.
"I think it's time to put out works that come from my mind, heart and myself for my listeners. So that they can hear and feel the originality of a Marion Jola. That this is me, my music that I put into a work," said Lala, Marion Jola's nickname.
Apparently it's been 2 years since Marion Jola started writing songs. Even though he was not confident at first, he learned a lot and continued to motivate himself to create his own works.
"But it's also through a process, from a lot of practice. Starting from feeling like I can't, giving up and thinking like I can't make a song. Until finally I was able to and began to dare to listen to my friends, then they commented that the song was good. From there, I started PD and finally started making songs," said Lala.
The song 'Overthinking' carries the theme of romance, which is usually presented in almost all Marion Jola songs. As the title suggests, this song is about two lovebirds who have very strong feelings of love so they always have the desire to always meet, otherwise it makes them overthinking.
Marion Jola got the idea of ​​making a song from various things, one of which was from the stories of the people around her. In this song, he was inspired by a friend's chat.
"I wrote this song after I heard a story from a person I know from a friend of mine. He often said that he was overthinking because he was far from his girlfriend. From there, I suddenly started writing lyrics like that, but indeed I am also super related to the story, I think that can be experienced by many people too. Basically, this song relates to the romance of today's children," said Lala.
The process of making this song is fairly short. Marion Jola wrote the lyrics in just 1 day. "Actually, I made this song in one night, so, just to complete this song from a musical and arrangement point of view, it took me 1 month to be assisted by my Music Producer, Dennis Talakua. Including recording and others, the total of this song was completed within 3 months. You could say this is the first song that I wrote which went very smoothly, until it was finally released as my new single", explained Lala.
From the arrangement, the single 'Overthinking' does indeed present up-beat music with the colors of Dance Pop and thick R n'B. Feels groovy and catchy, especially Marion Jola's sweet and distinctive vocal character, making this song even more enjoyable to enjoy in all situations.
"I hope this song can fly as high as possible, air as high as possible, become a medicine for longing for many people, become a medicine for happiness for many people. I didn't expect high achievements for this song, but if I could… why not? ", closed Lala.
Instead of getting more curious, just listen to the song 'Overthinking' by Marion Jola on all digital music service platforms. Make a playlist, guaranteed your days will be full of joy and smiles
*Supporting photos sent to email