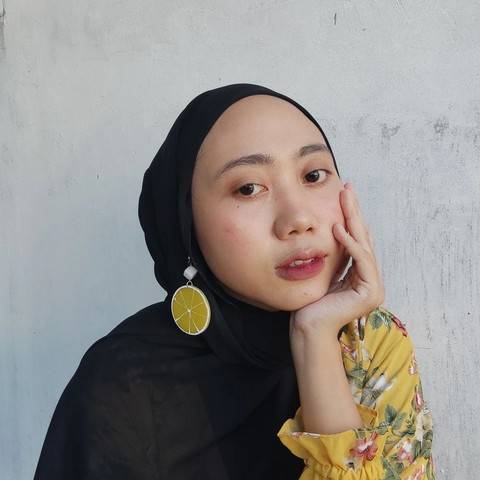 The creator of the song Kukira Kau Rumah, Aya Canina, is in the spotlight. Because, he revealed the reason he decided to leave to become the vocalist of the band Amygdala.
Aya Canina decided to leave the band Amygdala in 2020. She admitted that she left because she received violence from the vocalist and guitarist of Amygdala, who was then Aya's boyfriend.
So who is Aya Canina, the former vocalist of the band Amygdala, who left because of violence? here is his profile.
Aya Canina is the eldest of three children. He has two younger siblings. Aya Canina holds a Bachelor's degree in Psychology from Gunadharma University.
A writer
Aya Canina is an active writer on social media. The woman who was born in Jakarta, January 22, 1995, likes to write poetry and song lyrics.
Aya has been writing since 2016, most of her works are in the form of poetry and song lyrics. Through Instagram, Aya shared her first poem about longing for someone.
Not only uploading her work on Instagram, Aya Canina also shares her writing on the writing platform, Penakota.id. Aya uploaded her first poem entitled At the Wedding Party in 2018.
Aya Canina also publishes her writings in books and other writing platforms, namely medium.com. Aya's book entitled He Borrowed the Face of Poetry was released in 2020.
Join the Amygdala Band
Aya Canina has joined a local indie band, Amygdala since it was first formed in 2016 in Bandung. The name Amygdala itself is a part of the brain organ that functions in emotional processes.
Previously, the band Amygdala consisted of Aya Canina as vocalist, Iqbal Nuriana as bassist, Arjunet Abdi Negara as drummer, and Isa Elfasya as vocalist and guitarist.
However, in 2020 Aya decided to leave because she was abused by Isa, her ex-lover who at that time was the vocalist and guitarist of Amygdala.
Aya officially left the band Amygdala on February 16, 2021. Then, the main vocalist position was replaced by Desi Kinanthi.
While joining the band that carries the folk-band concept, Aya had written and released the song Kukira Kau Rumah in 2020. The song has since been successful.
The song Kukira Kau Rumah is now getting more and more viral along with the success of its film adaptation, starring Prilly Latuconsina.
Reasons to Leave the Amygdala Band
Through her Instagram Story, Aya Canina revealed her reason for leaving the band Amygdala because she was abused during 3.5 years of dating the former vocalist and guitarist of the band Amygdala.
"I left the Amygdala because I experienced dating violence for a span of 3.5 years and it really affected my mental state," wrote Aya Canina on Instagram Story, Wednesday (9/2).
"Who was my girlfriend at that time? Two vocals as well as lead guitar. The person who always sings with me," he continued.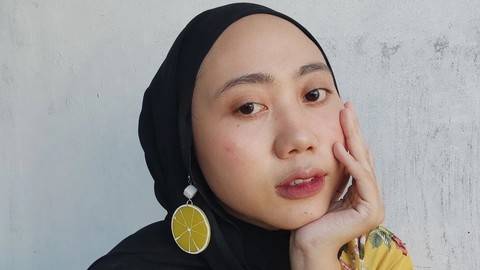 He said the violence was also known by two other Amygdala personnel, as well as the band's head of media and finance. However, Aya felt, they all just let the violence happen.
"I remember the drummer once saying, 'Don't be afraid. If you need help, I'll help'. But he never contacted me, not even just to make sure I was still receiving threats from my ex? No. Never. Until this moment," he said. Aya.
Aya felt that the Amygdala personnel never cared about her mental health. They only care about the continuity of the band's career.
"The bassist once said, 'It's not just the two of you. There's a band here. Just make peace.' Yes then? What about my safety?" he wrote.
Aya revealed that her ex-lover is no longer a member of the Amygdala. He has also apologized before Aya made the upload on Instagram.