Jakarta
–
On January 3, the new drama Ghost Doctor has aired its first episode. According to NielsenKorea, the first episode of the drama had a promising rating of 4.432 percent.
Ghost Doctor is a supernatural medical drama that tells the story of two very opposite doctors, with opposite personalities and medical skills. Here are the profiles of the four main characters in the Ghost Doctor drama series.
Come on, see!
1. Rain
Ghost Doctor Photo: (doc. ist)
Rain started his career as a singer by releasing seven albums, 19 singles, and many concert tours around the world throughout his career. Meanwhile, his acting career began in 2003 with a role in the drama series Sang Doo, Let's Go to School.
In fact, his acting debut made Kim Tae Hee's husband win the award for Best New Actor at the KBS Drama Awards. Not only domestically, the artist whose real name is Jung Ji Hoon has also acted in Hollywood films Speed ​​Racer and Ninja Assassin.
In this drama, he plays the role of Cha Young Min, a genius thoracic surgeon who has golden hands, he can save lives with just one touch of his hand.
2. Kim Bum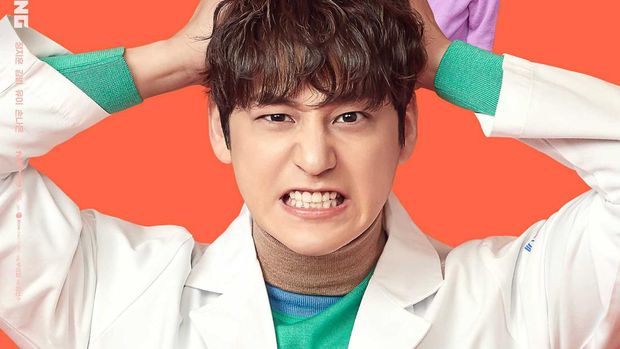 Ghost Doctor Photo: (doc. ist)
The actor who is known to always stay young has become known since acting as the main actor in the popular drama series, Boys Over Flowers by playing the role of So Yi Jung. Not only acting, Kim Bum also debuted as a singer by releasing a studio album in 2012.
Last year, he had successful acting in the drama Law School and built good chemistry with Ryu Hye Young. In Ghost Doctor, Kim Bum plays Go Seung Tak, a 1-year thoracic surgery residency and silver spoon resident at the hospital because his grandfather is the founder of the hospital, and his mother is the current chairman of the foundation. He is good at theory but practically clumsy at work.
3. UEE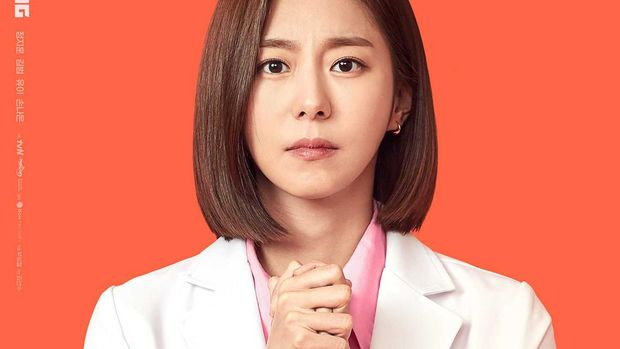 Ghost Doctor Photo: (doc. ist)
Second-generation K-pop fans must be familiar with UEE. She is a former member of the girl group After School. Since leaving the group, he has started acting in various Korean dramas such as Queen Seon Deok, High Society, Marriage Contract, Mr. Oh, and My Only One.
Throughout her career, UEE has won several acting awards including the Grand Prize (Daesang) at the 2016 MBC Drama Awards and the Excellence Awards at the 2018 KBS Drama Awards.
In this latest comeback drama, he plays Jang Se Jin, Cha Young Min's ex-girlfriend and an overseas neurosurgeon. She was raised as the daughter of a single mother.
4. Son Na Eun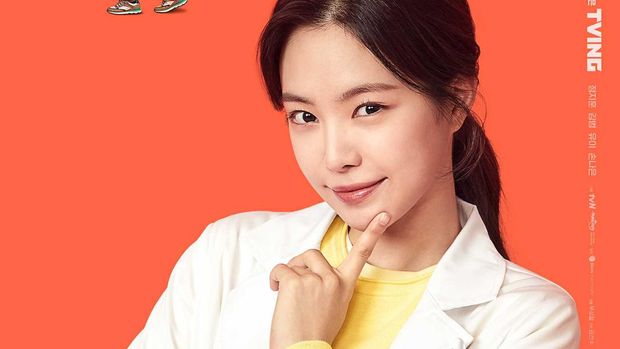 Ghost Doctor Photo: (doc. ist)
Son Na Eun is a member of the girl group Apink which is under the auspices of the IST Entertainment agency. Recently, she left her former agency in April 2021 and joined YG Entertainment as an actress in May 2021.
Na Eun herself has made her acting debut since 2012 and is now increasingly active in the acting world. In his latest drama, he plays Oh Soo Jeong, an intern at the emergency room who has a high motivation.
Watch Videos "Korean Drama 'Something in the Rain' will be made an Indian version"
[Gambas:Video 20detik]
(dal/dal)