Jakarta
–
Over the past few years, Netflix has broadcast a number of original content from South Korea. This year, more than 25 shows have been prepared for lovers of Korean content.
A number of interesting titles have been prepared to be broadcast starting this month, one of which is All of Us Are Dead which is scheduled to air on January 28, 2022. This Netflix follows students who are trapped in a school in the middle of a zombie virus outbreak and band together to fight for survival.
Twenty Five, Twenty One Photo: (doc. Netflix)
In February, we will meet Kim Tae Ri and Nam Joo Hyuk Through Twenty Five, Twenty One which will air on February 12, 2022. Still on the same day, there are Song Kang and Park Min Young who will show love stories in the office world through Forecasting Love and Weather.
Kim Hee Seon, Rowoon, and Lee Soo Hyuk will also be competing in roles this year through Tomorrow. Tells about the angel of death who used to escort someone's departure but now saves humans who want to die.
One of the most anticipated shows, The Sound of Magic, will also be airing this year. This Korean drama, starring Ji Chang Wook, Choi Sung Eun, and Hwang In Yeop, is about Yoon Ah Yi, a girl who must grow up before her time, and Rieul, a mysterious witch who wants to remain a child even though she is an adult.
Money Heist: Korea – Joint Economic Area, will also be airing this year. This drama will star South Korean top actors and actresses such as Yoo Ji Tae, Kim Yunjin, Park Hae Soo, Jun Jong Seong, to Lee Hyun Woo.
Don Kang, as Netflix's VP of Content (Korea) emphasized that they will continue to invest in creating quality content from South Korea. Moreover, the viewing duration for various Korean shows on Netflix has increased six times from last year compared to 2019.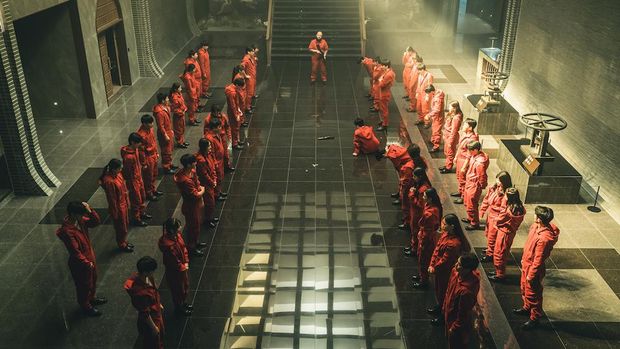 Money Heist: Korea – Joint Economic Area Photo: (Netflix doc)
We believe this collection will further promote the riveting and creative Korean storytelling that has conquered the hearts of world viewers. Therefore, we will continue to invest in Korea's creative ecosystem, and together, we will continue to show the world that 'Made in Korea' ' means 'Well Made.' This year, we look forward to a new wave of stories that will spark new conversations, as we help Korean content find a home in the hearts and minds of our global audience."
In addition to the titles mentioned above, there are still a number of Korean films and dramas currently being produced by Netflix.
Watch Videos "Director Reveals Possible 'All of Us Are Dead' Season 2"
[Gambas:Video 20detik]
(dal/tia)