Jakarta
–
Actor Jang Ki Yong is still undergoing military service. The latest news from the actor, he will act with Chanyeol EXO through the musical Blue Helmet: Meisa's Song with 46 other actors.
The musical Blue Helmet: Meisa's Song airs from March 18 to May 8, 2022 at Daesung Diverb Art Center, Seoul. Well, miss the actor's action in Korean dramas?
Let's watch the 5 best dramas while waiting for Jang Ki Yong to finish his military service:
1. Search: WWW
Drama Korea Search: WWW Photo: Doc. tvN
In the drama Search: WWW, Jang Ki Yong began to be known by many people. He played Park Morgan, a CEO of the company Millim Sound who was born to Korean parents, but was abandoned in his childhood and later adopted by an Australian couple.
He meets Bae Ta Mi at an arcade and they have a one night stand. They met again at Unicon and Morgan finally fell in love with him. Search: WWW is about women who work confidently for trend-leading web portal companies and men who make their hearts skip a beat.
2. Come and Hug Me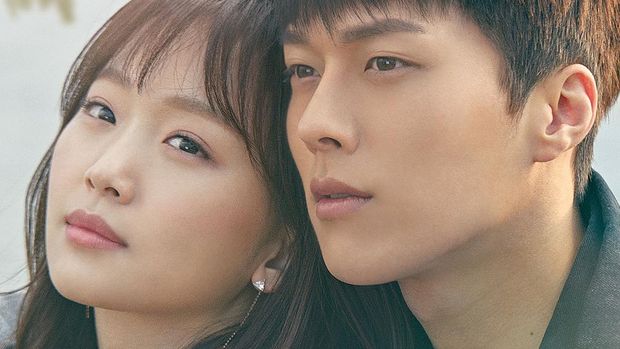 Come and Hug Me Photo: Doc. MBC
Since debuting in 2014, Jang Ki Young finally got a role as the main character in the drama Come and Hug Me with Jin Ki Joo. In the drama, he plays Chae Do Jin, a rookie detective who graduated from police university above his class.
He never forgets his first and only love, Nak-won. Thanks to his acting in Come and Hug Me, he won the award for 'Best New Actor' at the Baeksang Arts Awards and 'Best Couple' with Jin Ki Joo at the MBC Drama Awards.
3. The Boy Next Door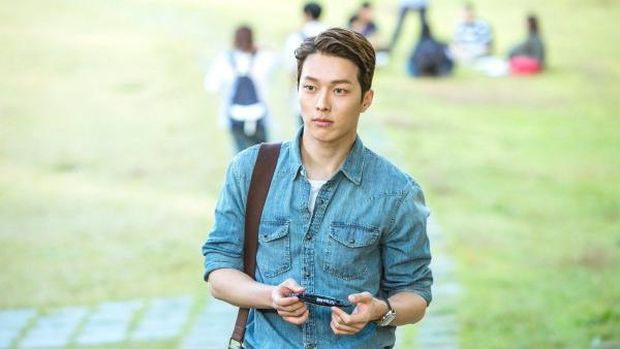 a Photo: special
Jang Ki Yong has also acted in a web drama titled The Boy Next Door. This drama tells the story of two college students Park Kyu Tae and Sung Gi Jae who are neighbors, but are awkward because they have a slight dislike for each other.
After the accident, the two boys moved in together. They soon find out that the two of them are friends with Kim Min Ah. The two end up in a funny and awkward situation that makes Min Ah and her secretive boyfriend believe they are gay.
4. My Roommate Is a Gumiho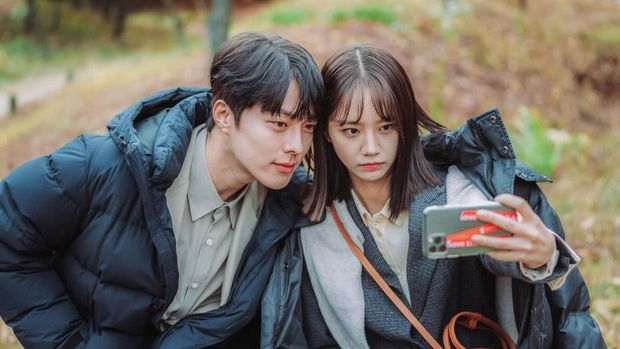 Korean Drama My Roommate Is a Gumiho Photo: Doc. tvN
His chemistry with Lee Hye Ri which was already very romantic before My Roommate Is a Gumiho aired made this drama very popular in 2021. Jang Ki Yong plays Shin Woo Yeo, a gumiho who wants to become human by gathering human energy in the form of beads. bead.
This drama is about Lee Dam who inevitably has to live in the same house with Woo Yeo because he swallowed the beads in Woo Yeo's body and looks for a solution to get them out.
5. Now, We Are Breaking Up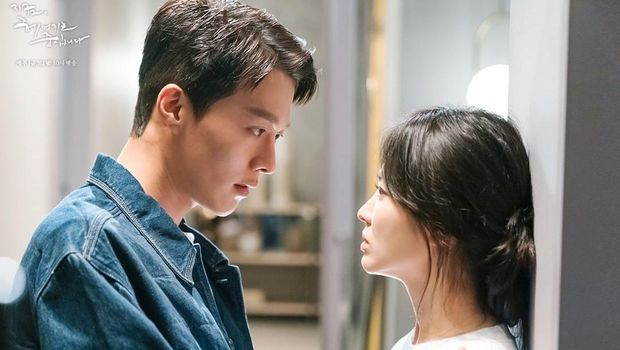 Drama Korea Now We Are Breaking Up Photo: Instagram @sbsdrama.official
Before officially enlisting in the military, Jang Ki Yong left a drama content for fans entitled Now, We Are Breaking Up. This drama tells the story of love and breakup in a romantic world.
It describes the current scenario in the context of the fashion industry. Ha Yeong-eun, the beautiful and trendy design department team leader of a fashion company called The One. Yoon Jae Gook (Jang Ki-yong) is a freelance photographer who is rich and popular with a smart brain and attractive appearance.
Watch Videos "'Now We Are Breaking Up' Final Episode Rating Superior, 'Snowdrop' Drops"
[Gambas:Video 20detik]
(dal/tia)