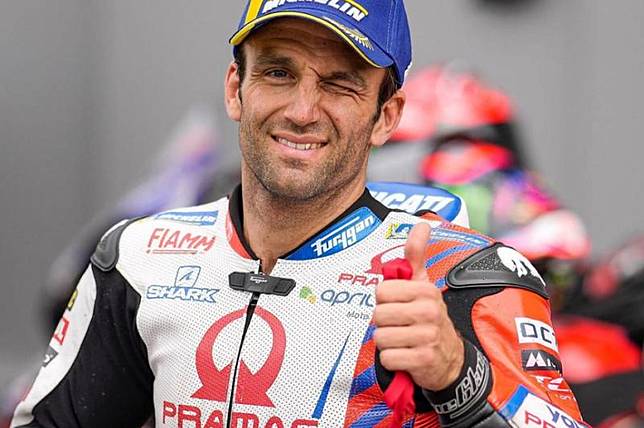 LOMBOK, celebrities.id – Pramac Racing's Johann Zarco said goodbye when he left Indonesia after the MotoGP Preseason Test at the Mandalika Circuit on 11-13 February 2022.
Interestingly, he said goodbye in a unique way, by using Indonesian in the caption on his Instagram.
"Goodbye Mandalika, thank you for everything. See you next month," wrote Zarco via his Instagram account @johannzarco, Monday (14/2/2022).
Yes, the MotoGP pre-season test which was held for three days at the Mandalika Circuit has been completed. Not only doing tests, but many riders also enjoy the natural beauty of Lombok with various activities.
Given that the pre-season test has been completed, the riders will also be looking at the 2022 MotoGP competition which will start on 6 March. The first series was the Qatar MotoGP which was held at the Losail International Circuit.
After that, the riders will return to Indonesia on March 20. Because, MotoGP Indonesia is the second series on the calendar this season. The riders will again show their skills at the Mandalika Circuit.
Zarco himself is one of the enthusiastic racers while in Lombok. He also often shares his activities throughout the day through his Instagram account. He had time to perform circus attractions using coconut shells, play chess, and show off his guitar strumming skills with his colleague, Jorge Martin.
Meanwhile, for the results of the last day's pre-season test, the results obtained by Zarco were not too bad. The 31-year-old racer managed to finish in 8th place with a time of 1 minute 3.534 seconds. Meanwhile, the first position was filled by Repsol Honda racer Pol Espargaro with a time of 1 minute 31.06 seconds.