On the third day of the IPMI Trend Show, the gleam of the golden collection from Yogie Pratama was truly captivating. This GILDED collection is inspired by Yogie Pratama's childhood memories when he saw a series of senior designers and tried to reframe them with a new spirit and more character. Curious about the 2017 trend predictions from Yogie Pratama? Here is the review.
Yogie Pratama/Michael Richards/POPBELA.COM
Effect shimmering and shiny and the power of metallic and highly glamorous beading is combined with a classic silhouette and incredibly voluminous extravagance through ball gown, cocktail dress as well as superiors. This dress really makes you feel more charming and alluring.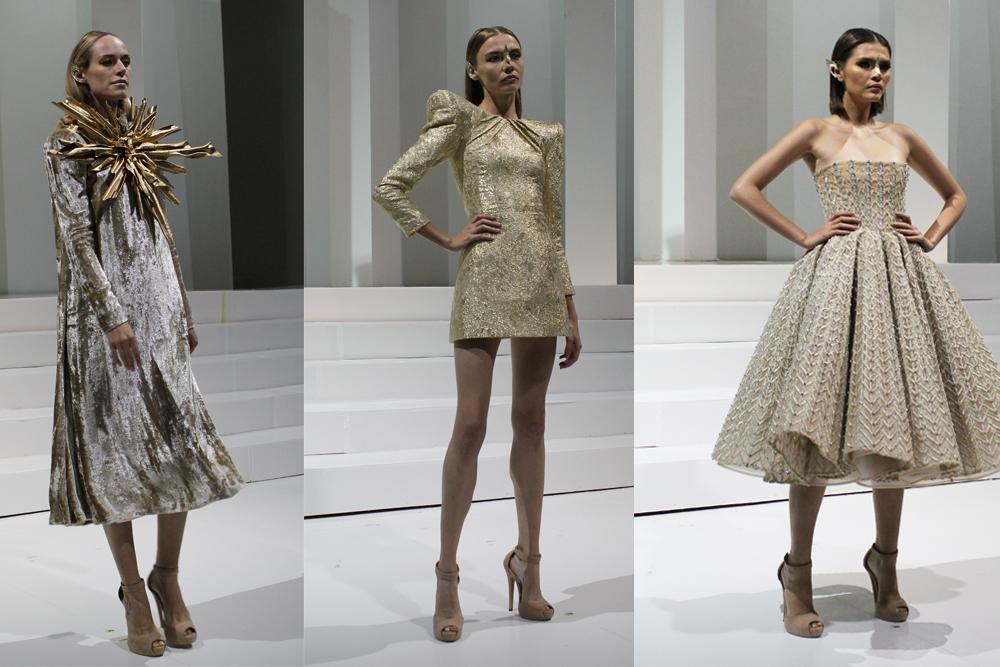 Yogie Pratama/Michael Richards/POPBELA.COM
Velvet, satin and silk will still be the trend in 2017. Accent shoulder pad on the sequin dress creates a perfect blend fitted and evening dress with details of crystal beads, motifs and also jacquard will make you look very luxurious and elegant.
This never-ending golden trend will make you fall in love in 2017. Leave your interesting comments below, Bela!