Hair is indeed a woman's crown, this is what makes women love to take care of their hair and try various hair trends. Last year, the hair trends that were most favored by young people, ranging from galaxy hair, rainbow hair, pastel hair to 'grandmothers' hair (gray hair). Well in 2017 this hairstyle glow in the dark or the hologram will be hits. That's really cool! Curious as to what the review is below.
Hair style glow in the dark this will show its specialness when in a dark room. The bright color will light up when the light goes out. Quoted from bored pandas, This hair trend created by Guy Tang is a celebrity hairdresser.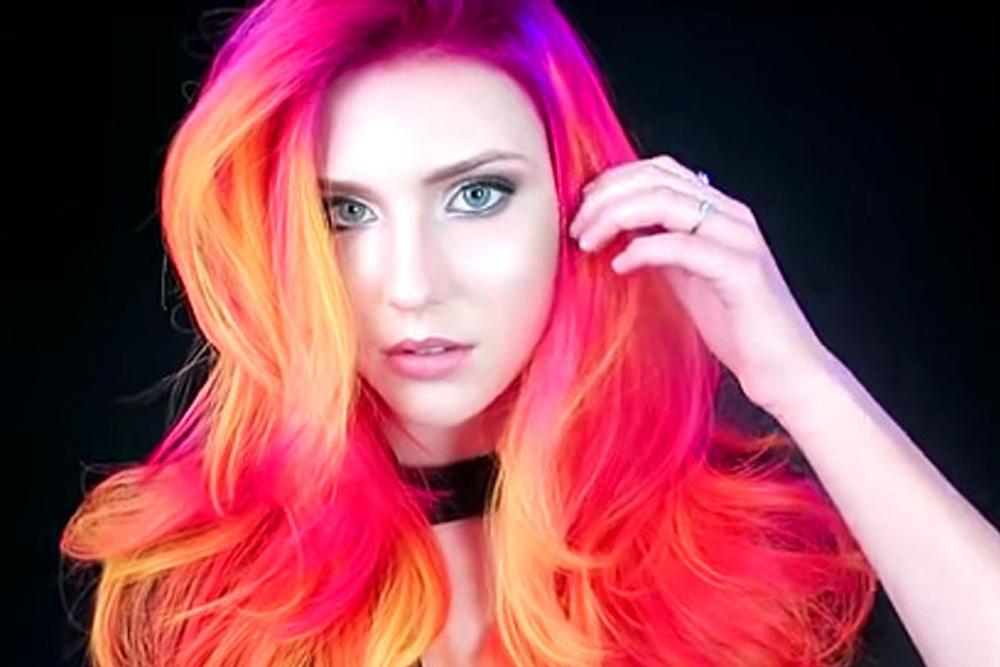 To make hair look like this, you can't dye it yourself at home, so that the results are more perfect, it should be handled by a professional. When you are in bright light your hair color will look purple, fuchsia or orange bright.
Interested in trying?