Who doesn't know Lombok? Surely almost everyone has heard and even wants to visit this province. Lombok has indeed become a reference for tourists both at home and abroad as an alternative to other tourism besides Bali.
Lombok, which is also a tourist location, is currently more accessible, by using an airplane. This is what causes more and more tourists to visit.
Around Lombok there are also several other small islands. These small islands or commonly called dyke are also frequently visited by travelers from many regions. If you plan to spend vacation time in Lombok, maybe Gili Nanggu Lombok is a tourist choice that you can visit.
Read also:
Location and Access to Gili Nanggu
The location of this small island is in the Lombok Strait, which is on the west coast of Lombok Island. This Gili is more precisely located in the Sekotong District, West Lombok Regency. Tourists who want to visit there will have easy access. Some of the routes to Gili Nanggu are described as follows.
In short, from the city of Mataram, tourists can go to Sheet Harbor. The distance from Mataram to the port is about 27 kilometers. The journey will then continue by renting a boat or seedboat. If using a boat, crossing to Gili Nanggu takes 45 minutes to 1 hour. Meanwhile, by motorboat or speedboat, the trip can take only 30 minutes.
Similar to the trip from Mataram, the trip from Tawun can be done by going to the crossing point in Sekotong, namely Tanjung Kelor Port. The distance between the crossing point and Tawun is about 47 kilometers. However. From the crossing, access to Gili Nanggu by boat will only take 15 minutes. Sekotong can also be accessed from the airport by taking 1 hour drive.
Read also:
Gili Nanggu Features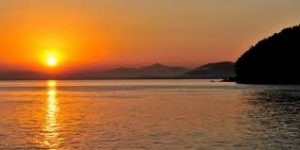 Because it is a small island, this dyke of course has beautiful beaches. Like other dyke in Lombok, this dyke has very white and soft sand with blue sea water. The sea water is also clear, proof that the dyke is still very natural. Unlike other Gilis in Lombok, which were famous in the past, the atmosphere on the Gilis is very hebing and is a good choice for a honeymoon location.
The area of ​​this island is only about 8 hectares. Therefore, the scenery on the island will be very wide. Tourists can enjoy the view of the sunset there. Reportedly, the view of the sunset on the dyke is very charming.
Tourists can freely enjoy the beauty of this dyke with many facilities offered, such as resort accommodation, water sports, diving and snorkeling to enjoy the underwater beauty, as well as jogging tracks. For those who want to dive or snorkel, activities can be done from the beach. Not far from the shoreline, tourists can see directly the fish in the shallow ocean.
Because this dyke also has a forest in the middle of the island, you will often hear the sound of birds singing. Especially when the sun will rise and will set. Of course, this natural experience is very rare in the city.
Read also:
Sea Turtle Conservation Program
Since 1995, this island has contributed to become an island that accommodates nature conservation activities with the title sea turtle conservation program. This program is a turtle conservation program.
Over the past 11 years, this conservation activity has succeeded in incubating more than 1,400 turtles. This conservation program is a program to protect turtle eggs by buying them from fishermen.
The purchase was made to avoid buying and selling eggs on the free market. Purchased eggs will be laid in an incubator under the sand in 30 to 35 days. The hatched turtles will be released into the vast ocean.
Small Island Around Gili Nanggu
If you intend to visit Gili Nanggu, it is better to stop by other tourist locations in the vicinity. Here are some small islands around Gili Nanggu that have a cool charm.
1. Gili Layar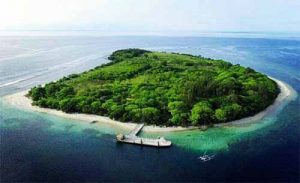 Gili Layar is a small island at the tip of Lombok. This island is full of exotic marine life and coral reefs.
Reportedly on this dyke there is one of the most famous blue coral reefs in the world. Blue coral itself is a type of coral reef that can only be found in two places in the world, namely the Caribbean and Indonesia.
In addition there are many expanses of lush greenery in the middle of the island which adds to the visually soothing sight. Tourists can dive with snorkeling and diving techniques on this island.
This island is often visited by tourists visiting Gili Nanggu.
2. Gili Sudak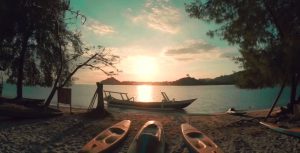 Gili Sudak is located in the northern area of ​​Gili Nanggu. Usually tourists who are satisfied to explore Nanggu will stop by this place. The specialty of Gili Sudak is that this location is a complete dining location.
There are many restaurants and food stalls that can be visited. Not only that, there are inns that will definitely provide maximum accommodation.
Tourists can also enjoy eating on the beach. The waves on this dyke are calm, so the dining atmosphere will be more natural and elegant.
3. Gili Kedis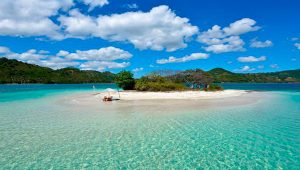 This Gili also has a uniqueness, namely from its shape which looks like a symbol of love. Another uniqueness is that there is a rock that looks like a hammer, so that the sea water that enters it will look like a river current.
On this dyke, a unique view will be obtained. In addition there are lots of tourists who do snorkeling and diving activities.
Many tourists also stop by this island just to enjoy this rare sight. There is also fishing there.
Read also:
Activities in Gili Nanggu and Surroundings
Tourists who travel on Gili Nanggu can do the following fun activities.
Kayaking, which is one of the water sports with kayaking that can be done on Gili Sudak. This is done because the waves on Gili Sudak are the calmest.
Fishing, which is a fishing activity that can be done in Nanggi, Sudak, and Kedis. There are plenty of fish to catch on these three islands.
Snorkeling and diving, which can be done with special equipment to enjoy the beauty of the underwater world around the dyke.
Thus information about Gili Nanggu Lombok tourism. Don't forget to prepare all the equipment and travel planning so that your tour becomes more comfortable. Happy holidays in Lombok.