Jakarta
–
Viu again presents a series of exciting Korean dramas in January 2022. There are 6 Korean dramas that can be your viewing choice while relaxing at home.
Here's the list:
1. Ghost Doctor
This Korean drama is the most anticipated drama to air in 2022. Bringing together Rain and Kim Bum, this drama centers on two doctors with very different backgrounds, skills, and personalities.
Ghost Doctor Photo: Doc. tvN
One day, an unexpected event makes them combine body and soul. They are the genius thoracic doctor Cha Young Min (Rain) and the resident doctor from a wealthy family, Go Seung Tak (Kim Bum). Besides them, the story is getting more exciting with the presence of Jang Se Jin (Uee), Cha Young Min's ex-girlfriend and Oh Soo Jung (Apink's Son Naeun), an intern who believes in ghosts.
Ghost Doctor has been airing since January 4, 2022 every Tuesday and Wednesday.
2. Through the Darkness
Through the Darkness is perfect for thriller fans. The series, which is based on the novel by Kwon Il Yong and Go Na Moo, will highlight the story of South Korea's first profiler.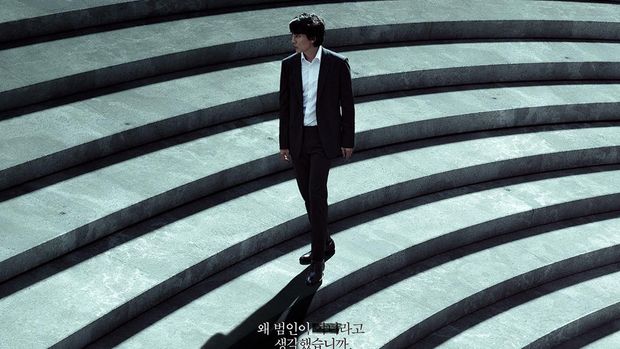 Through the Darkness Photo: SBS doc
Starring Kim Nam Gil, Through the Darkness is set in the late 1990s. Song Ha Young is a profiler who struggles to analyze deeper and read the hearts of serial killers at a time when the word 'profile' didn't exist.
He has a reliable team, consisting of Gook Young Soo (Jin Sun Kyu) the team leader of the Criminal Behavior Analysis team and the legendary detective Yoon Tae Goo (Kim So Jin) who is skilled in the world of handling violent crimes. This drama can be watched starting January 15, 2022.
3. The Con Artist
Kim Woo Bin captivated fans by transforming into a master breaker in The Con Artist. He built perfect chemistry with senior actor Ko Chang Seok whose acting skills are no longer in doubt.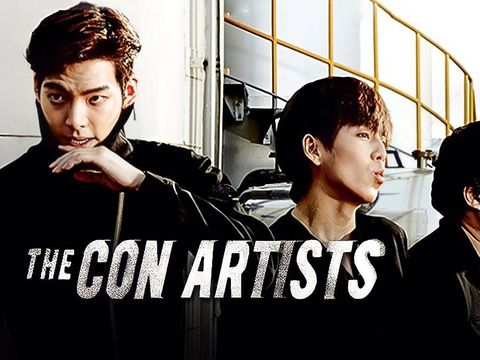 The Con Artist Photo: (doc. ist)
The Con Artists centers on Ji Hyeok (Kim Woo Bin), an elite safe burglar and a skilled forger who works with Koo In (Ko Chang Seok). Koo In then introduces him to Jong Bae (Lee Hyun Woo), an elite hacker. They plan to steal precious diamonds in a safe at a high-end jewelry store, along with President Jo (Kim Young-Chul).
However, as it turns out, President Jo is also looking for elite safe burglars to carry out his action of stealing millions of dollars stored in the Korean customs area in Incheon, South Korea. What happened next? Are they actually cooperating with the target? The drama can be watched on Viu starting January 8, 2022.
4. The Suspect
The story is told that a North Korean spy, Ji Dong Cheol (Gong Yoo) was abandoned by the North Korean government during a mission. He later defected to South Korea and worked as a driver for the CEO of a large conglomerate.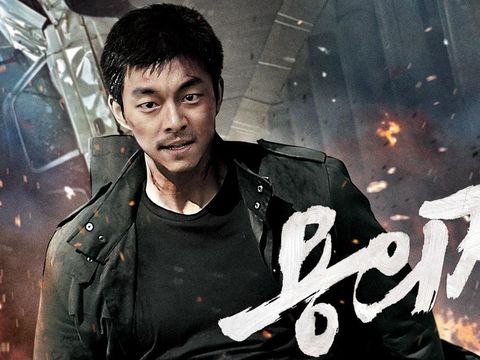 The Suspect Photo: (doc. ist)
One day, Dong Cheol's boss dies and he is framed as the prime suspect with all the false evidence against him. Dong Cheol is determined to clear his name as well as take revenge to catch the real culprit.
The Suspect is one of Gong Yoo's best works. The action can be seen on Viu on January 12, 2022.
5. Tunnel
Tunnel tells the story of Lee Jung Soo (Ha Jung Woo) who plans to go home because his daughter is having a birthday. However, the unexpected happened when Lee Jung Soo was driving through a tunnel across a mountain. Instantly, the tunnel collapsed.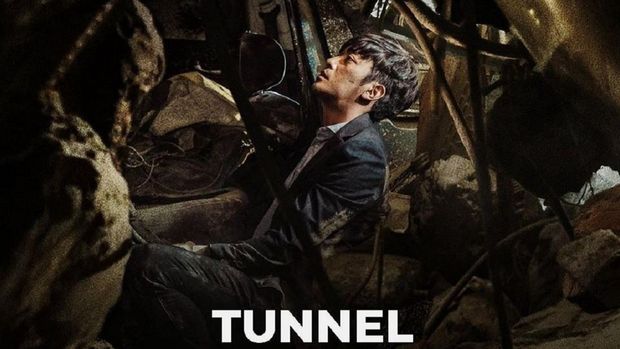 Photo Tunnel: (doc. ist)
Just as he comes to his senses, Jung Soo finds himself trapped in a car already buried under thousands of tons of concrete and debris. With only a cellphone, two bottles of water, and his daughter's birthday cake, Jung Soo must struggle to survive. Watch on Viu starting January 19, 2022.
6. Wonderful Nightmare
The film Wonderful Nightmare is starring veteran stars Uhm Jung Hwa and Song Seung Heon. A funny story with a touch of comedy makes this series a pity to pass up.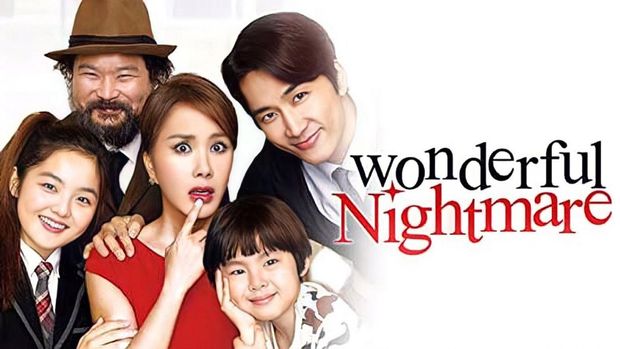 Wonderful Nightmare Photo: (doc. ist)
Due to an administrative error in heaven, a successful lawyer, Yeon Woo (Uhm Jung Hwa), dies. To make amends, Yeon Woo gets a chance to live again but not with his old life.
She began to live a new life as an ordinary housewife for a month. Just as Yeon Woo begins to feel family affection with her new husband Sung Hwan (Song Seung Heon) and daughter, Ha Neul (Seo Shin Ae), the afterlife officer arrives and warns her that the time is not long.
Follow the story starting January 26, 2022 on Viu.
Watch Videos "Leaked Characters Played by NCT's Doyoung in Romance Drama"
[Gambas:Video 20detik]
(dal/tia)