Some say that New York City is its own "bubble", a separate country of its own, a pure melting pot of various cultures and influences in every day life. The humans of New York exude a certain style that is truly unique.
What could be the cause-and-effect of this fashion extravaganza called new york street style?
With this photographic project, I have witnessed and documented this experience. What makes these artists, models, business people, or ordinary people want to express themselves through the clothing they wear?
Is it a natural emotion to try to stand out in a crowd and reveal a true identity? Is it to gain social media, do they want their picture taken by street photographers? (such as myself)
Or is it their moment of fame?
Ariel Serrano. I passed Ariel a few times within 10 minutes on the street. It is funny how small NYC is at times. Her style is nomadic bohemian but still super chic!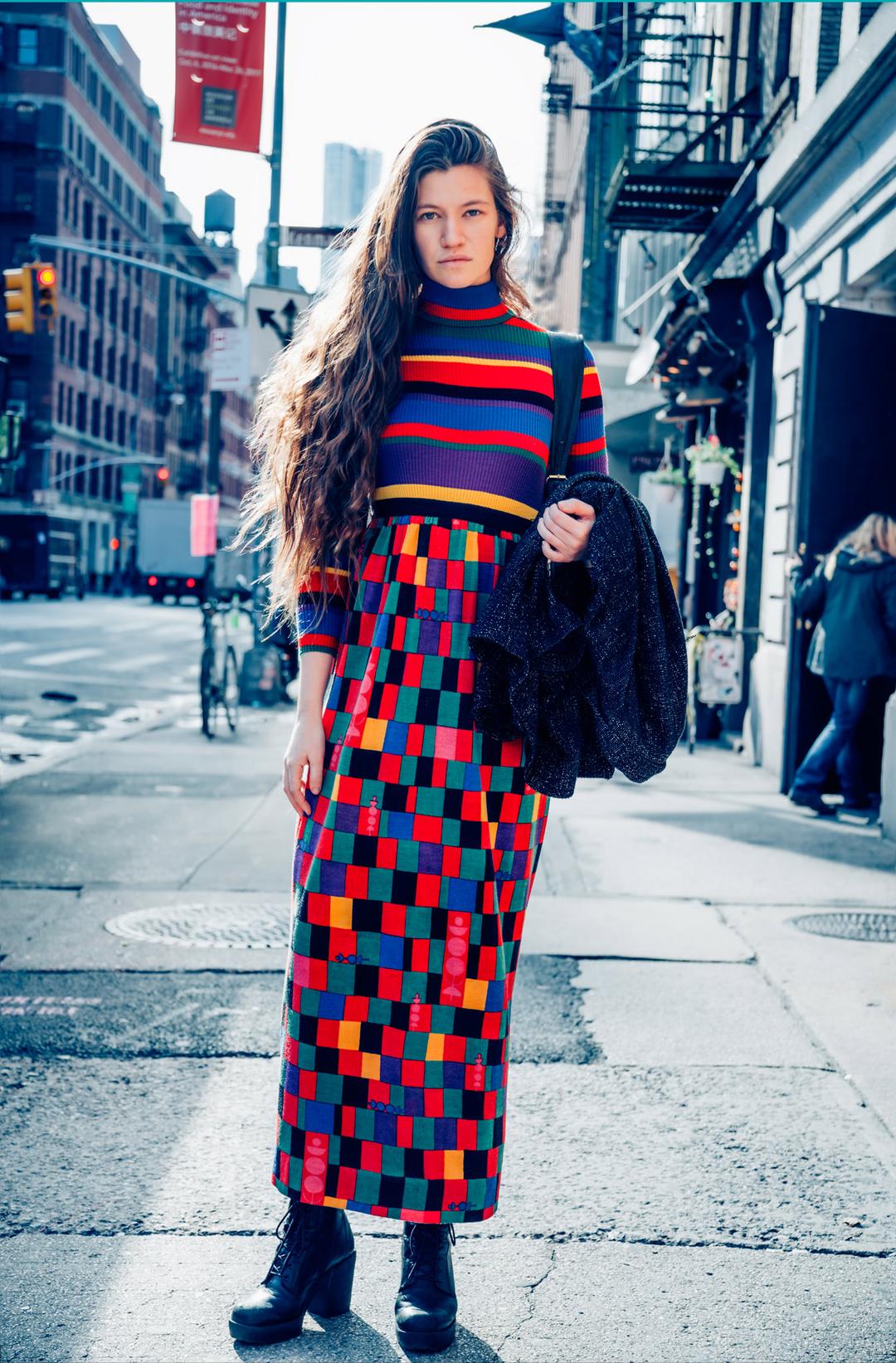 Street fashion explodes even more when a person can wear a lot of color and get away with it.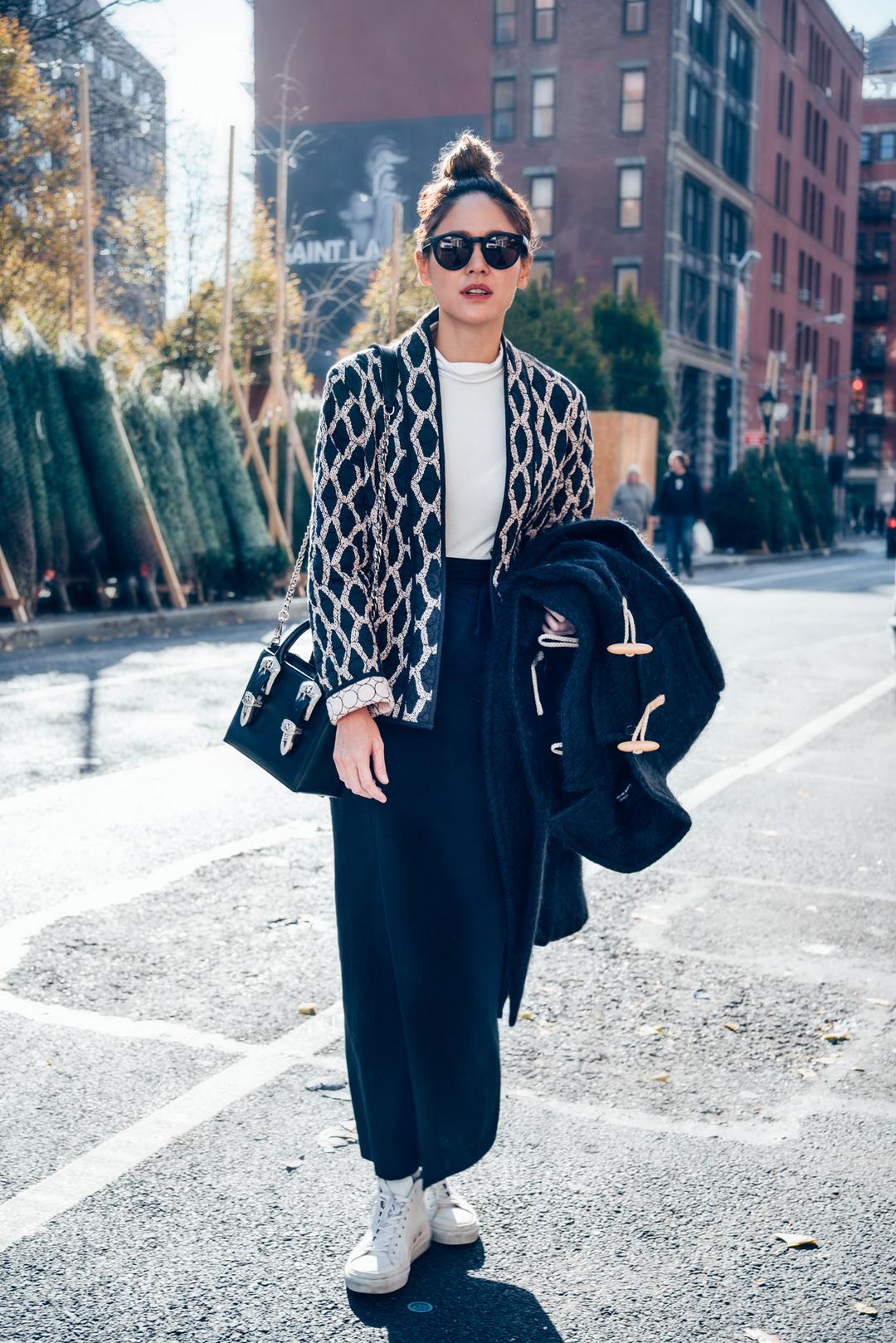 Pokchat Thiamchai. I met "Gyp" while sitting next to her at one of my favorite restaurants in NYC "Jacks Wife Frieda". I love luxury brand style when it is executed in a more relaxed way.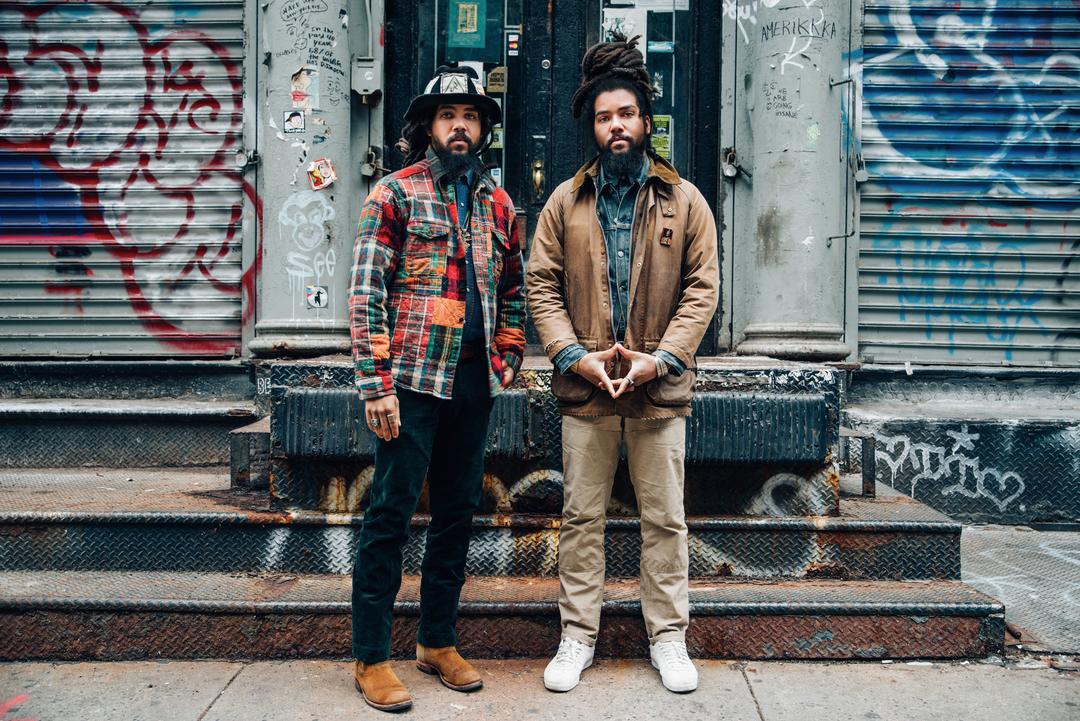 The Griggs brothers work at "opening ceremony" as embroidery specialists. Their style is unmistakably innovative and unique.