Jakarta
–
Morning sickness is one of the effects that are often experienced by pregnant women in the first trimester and will usually begin to disappear when entering the second trimester. The constant feeling of nausea will make it very difficult for the mother to eat, even though nutritional intake is needed for the mother and the baby-to-be.
One alternative so that nutritional intake is still fulfilled is by consuming smoothies because it is more easily absorbed by the body and contains vitamins and minerals that are good for baby development. Summarize from Just Bright Ideasthis five recipes smoothies suitable for pregnant women in the first trimester. Listen, come on!
High Energy Pregnancy Smoothie

High energy pregnancy smoothie/Photo: Unsplash.com/Nathan Dumlao
This smoothie contains healthy fats from avocado that can increase energy when you feel tired. The content of iron, folate, and vitamins from spinach is also very good for pregnant women. Don't forget the additional protein that comes from greek yogurt.
Ingredients:
1/2 cup frozen berries
1/2 cup frozen spinach
1/2 small apple
1/2 avocado
1/2 cup greek yogurt
118 ml coconut milk
118 ml of squeezed orange juice
During pregnancy, it is highly recommended to avoid excessive sugar consumption. Then you can use real fruit juice as a substitute for sugar.
Anti-Nausea Smoothie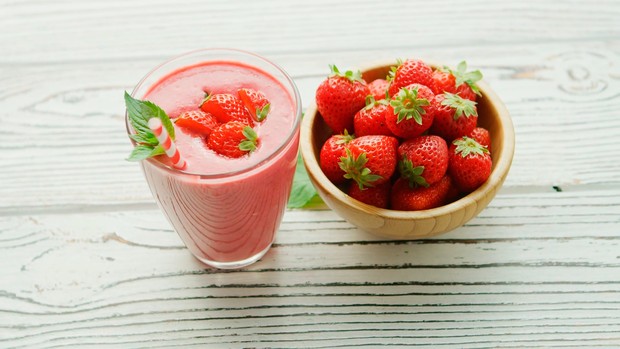 Anti-nausea smoothie/Photo: Unsplash.com/Jugoslocos
Do you often wake up in the middle of the night because of nausea? You can try this smoothie recipe. Ginger has been shown to prevent nausea from motion sickness to nausea from pregnancy. Keep in mind, it is not recommended to consume ginger more than four grams per day.
Ingredients:
1 medium size banana
186 grams strawberries
4 grams of ginger, cut into quarters
1/2 cup greek yogurt
1/4 cup oats
1/2 teaspoon vanilla
Enough milk
Strawberry Cherry Smoothie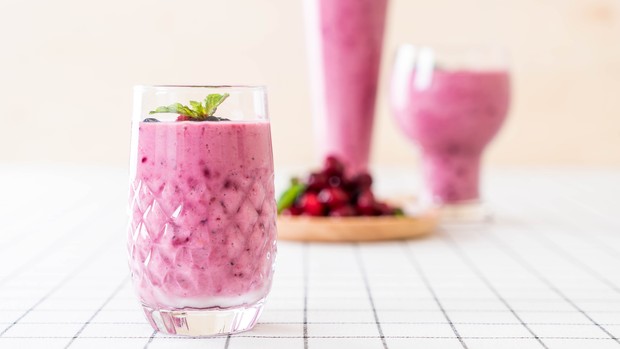 Strawberry cherry smoothie/Photo: Freepik.com/topntp26
The fact that strawberries and cherries are good sources of folic acid smoothies It is very suitable to be taken in the first trimester of pregnancy. Check out the ingredients below!
Ingredients:
1 cup water
1 orange
1 banana
1 tablespoon chia seeds
1 1/2 Strawberry Cup (can be frozen or fresh)
1 1/2 cup cherries (can be frozen or fresh)
Honey to taste
Peanut Butter Banana Smoothie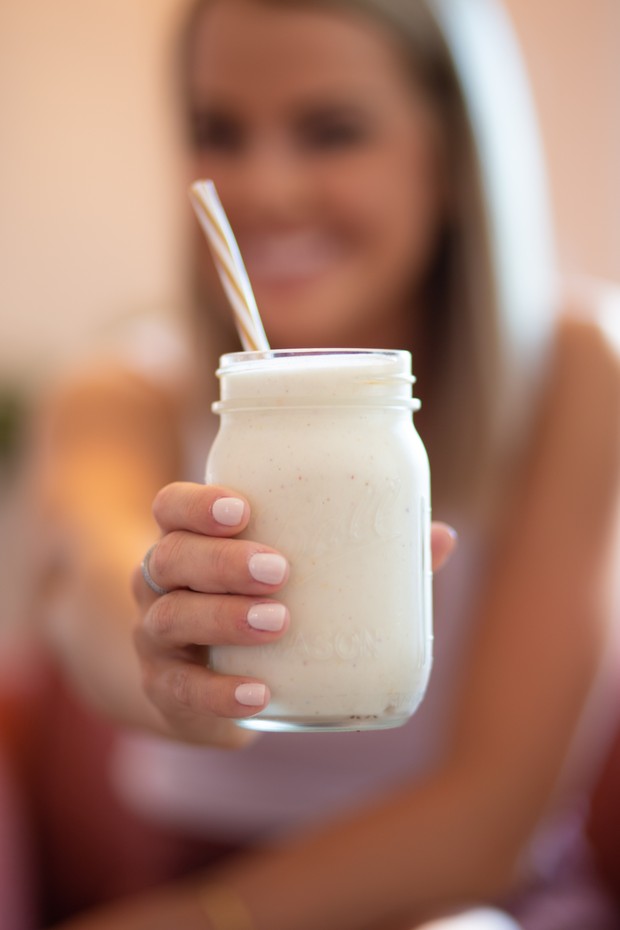 Peanut butter banana smoothie/Photo: Unsplash.com/Amanda Vick
Smoothies This delicacy is rich in potassium, healthy fats and omega-3s which are great for consumption during pregnancy and after pregnancy. The content of vitamin B6 from bananas in smoothies It is very good for the development of the baby's nervous system.
Ingredients:
1 banana
1 cup milk
Dates to taste
1 tablespoon peanut butter
Cantaloupe Smoothie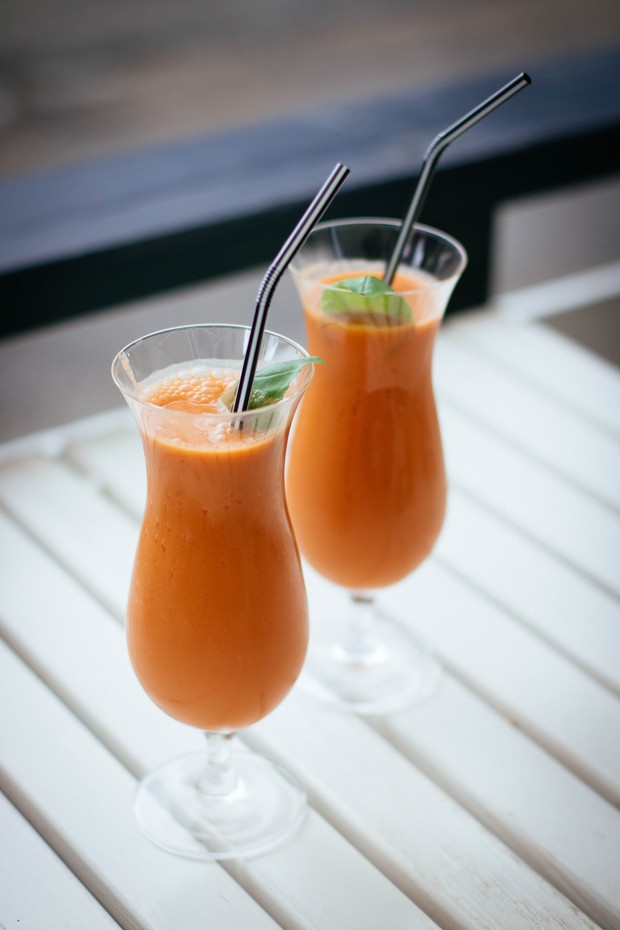 Cantaloupe smoothie/Photo: Pexels.com/Valeria Boltneva
The pyridoxine content in cantaloupe can help relieve symptoms morning sickness often experienced in the first trimester.
Ingredients:
1 medium size cantaloupe (use as needed)
Ice cubes as needed
1 tablespoon honey
1/4 teaspoon salt
That's five recipes smoothies which pregnant women can try. Easy and practical, nutritional intake for mothers and prospective children is also fulfilled. Good luck!
***
[Gambas:Video Beautynesia]
Want to be one of the readers who can take part in various exciting events at Beautynesia? Come on, join the Beautynesia reader community, B-Nation. How to REGISTER HERE!
(naq/naq)