Denim is fashion pieces which you can always rely on at any time. From casual, to the office, or hang out. fashion items this one is very Versatile so many people are interested in wearing it from head to toe. Even so, not infrequently too you know who still have doubts and choose not to follow this trend because they remember the appearance of Britney Spears and Justin Timberlake with full denim at the American Music Awards in the past.
Denim on denim, is it okay to wear them together? The answer is of course you can, as long as you know the trick. If it's your first time trying this trend, start by mixing denim tops and bottoms with different colors. This trick is the easiest to apply so that your style is always mixed perfectly!
To create statement look, choose denim with accents distressed or ripped. Guaranteed appearance double Your denim doesn't look ordinary anymore. Want to look more bold? Pair it with a leather jacket timeless.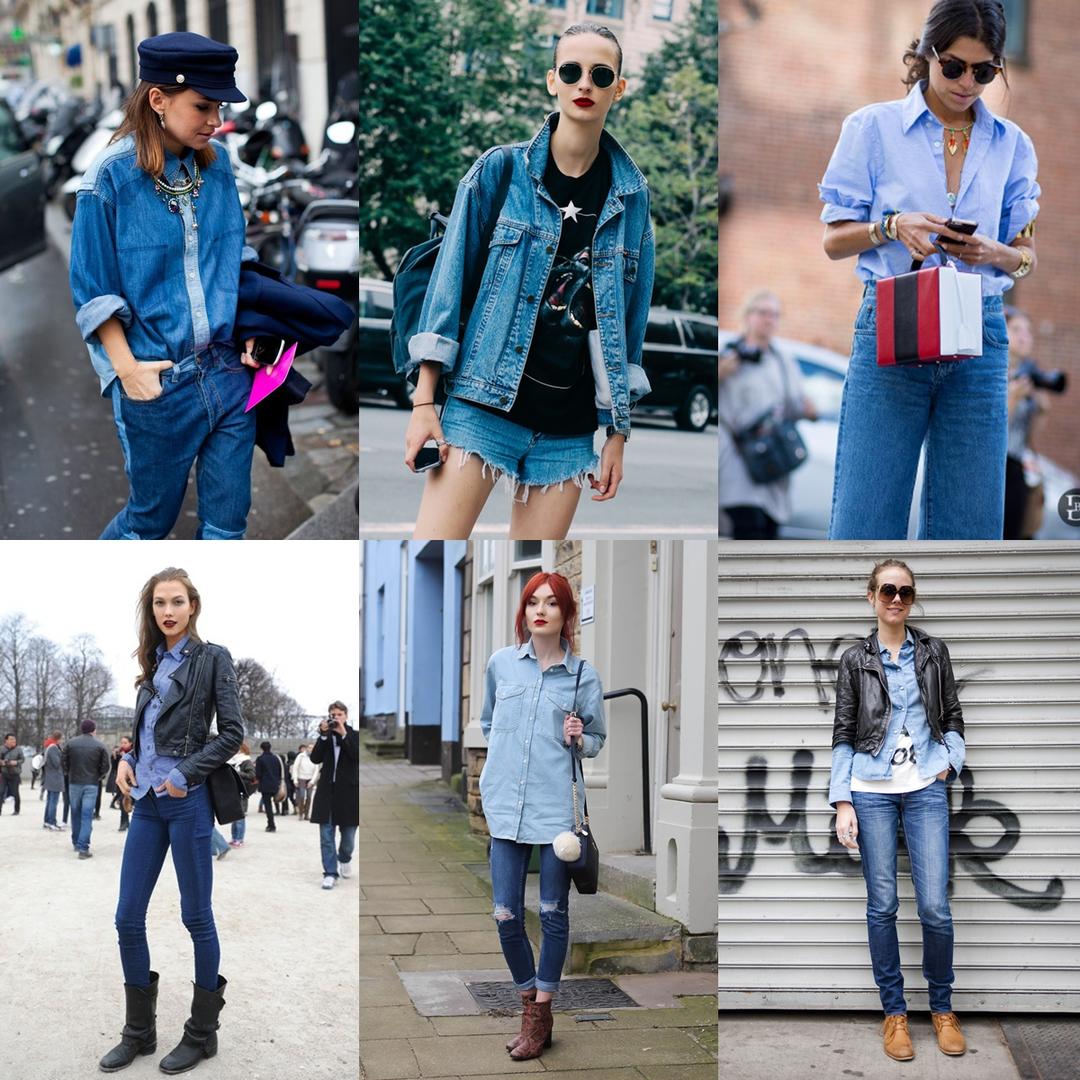 If you're not into rebel style, supporting accessories can be an alternative for your appearance not so basic. You can use belts, bags or shoes with contrasting colors such as black, white, red and brown. You can also add patterned elements for example animal print or vertical or horizontal lines to make your appearance even more stand out. Good luck, Bella!