Not only accompanied by music from today's teen idol, Austin Mahone, for the show Fall/Winter its 2017 show Dolce & Gabbana looks more and more millennials. With Domenico Dolce and Stefano Gabbana's love for music, these two designers have turned to Justin Bieber as their inspiration. Looks like a t-shirt with the prince of pop adorns it runway this season. With accent glitter heart, shirt basic it bears the word "king" with the slogan "D&G Loves Justin Bierber" on the back.
Bieber's own status in the world fashion it has had an effect. Still remember his controversial campaign for Calvin Klein or how cool Bieber was wearing hoodies Vetements – which instantly became a hunt for fashion lovers.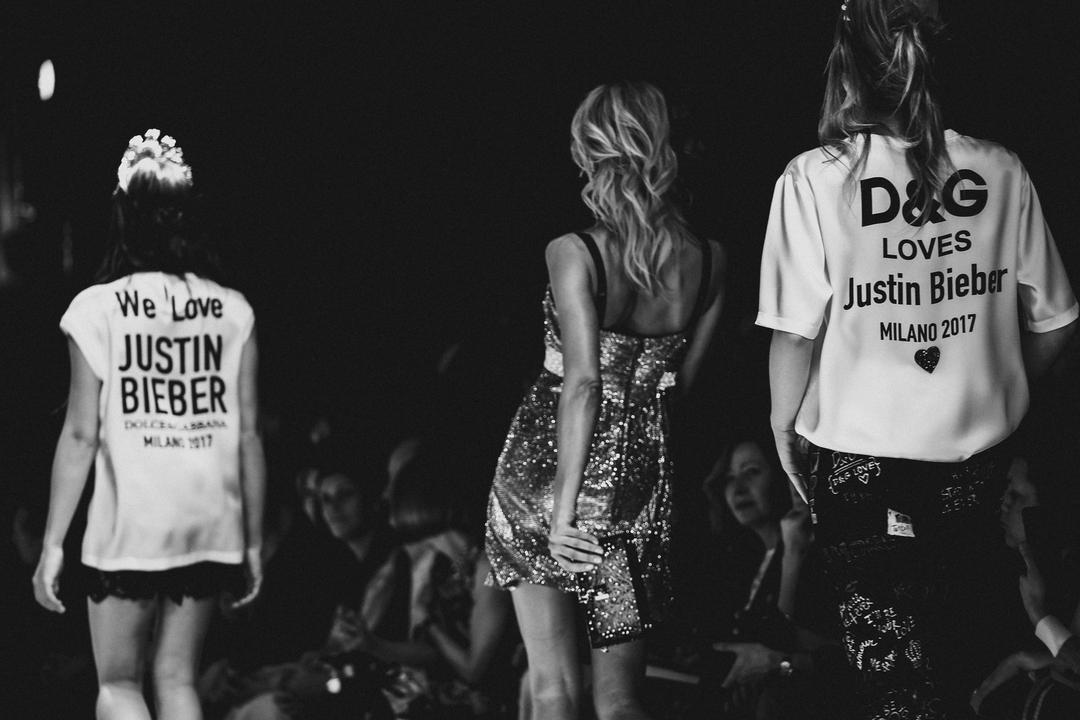 Dolce & Gabbana itself often takes music icons as its inspiration, such as Madonna and David Bowie in their previous collections. So, what do you think, Bela, is this D&G collection for Justin Bieber cool or too much? If you're a Beliebers, it's a must have.
photo source: vogue