Jakarta
–
Had been criticized for not seeming to care, finally a number of designers and labels expressed their attitude towards the Russian invasion of Ukraine. The attitude of these industry players who seem indifferent and more focused on the uproar of fashion weeks in Milan and Paris also invites questions.
Designers like Giorgio Armani may be the first to show solidarity acts where demonstrations are held without music. Then the Ukrainian Vogue magazine asked a number of big players such as LVMH, Kering, Prada and Chanel to start stopping their business activities in Russia.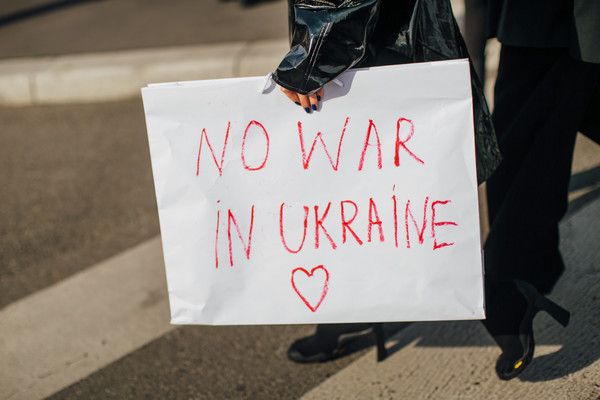 protest against Russia's invasion of Ukraine at Milan Fashion Week/ Photo: IMAXtree
Moreover, there were rumors that Italy had asked the export of luxury goods from its country not to be included in the list of European Union sanctions against Russia. But in the end the news was denied.
Now others have begun to express support and openly provide assistance to Ukraine. Anyone?
Balenciaga
Balenciaga expressed his support for Ukraine by posting the country's flag on his social media. Balenciaga also announced that it would donate aid to the refugees. And will immediately provide updates regarding the situation in Ukraine.
Yoox Net-a-Porter
Shopping site owner group on line luxury goods giant Net-a-Porter recently announced that it is stopping shipping orders to Russia.
Nike
Nike also announced the same thing. Reported from the site Business of Fashion, Nike Russia's website says it does not guarantee it can ship orders. Regardless of the business decision or not, this also seems to be influenced by shipping companies such as Fedex and Ups which stopped shipping to Russia.
Adidas
Reported from hypebae, Adidas will suspend cooperation with the Russian football team. This announcement also follows from the stance of the Fédération Internationale de Football Association (FIFA) and the Union of European Football Associations (UEFA) which suspended the Russian national team.
Nanushka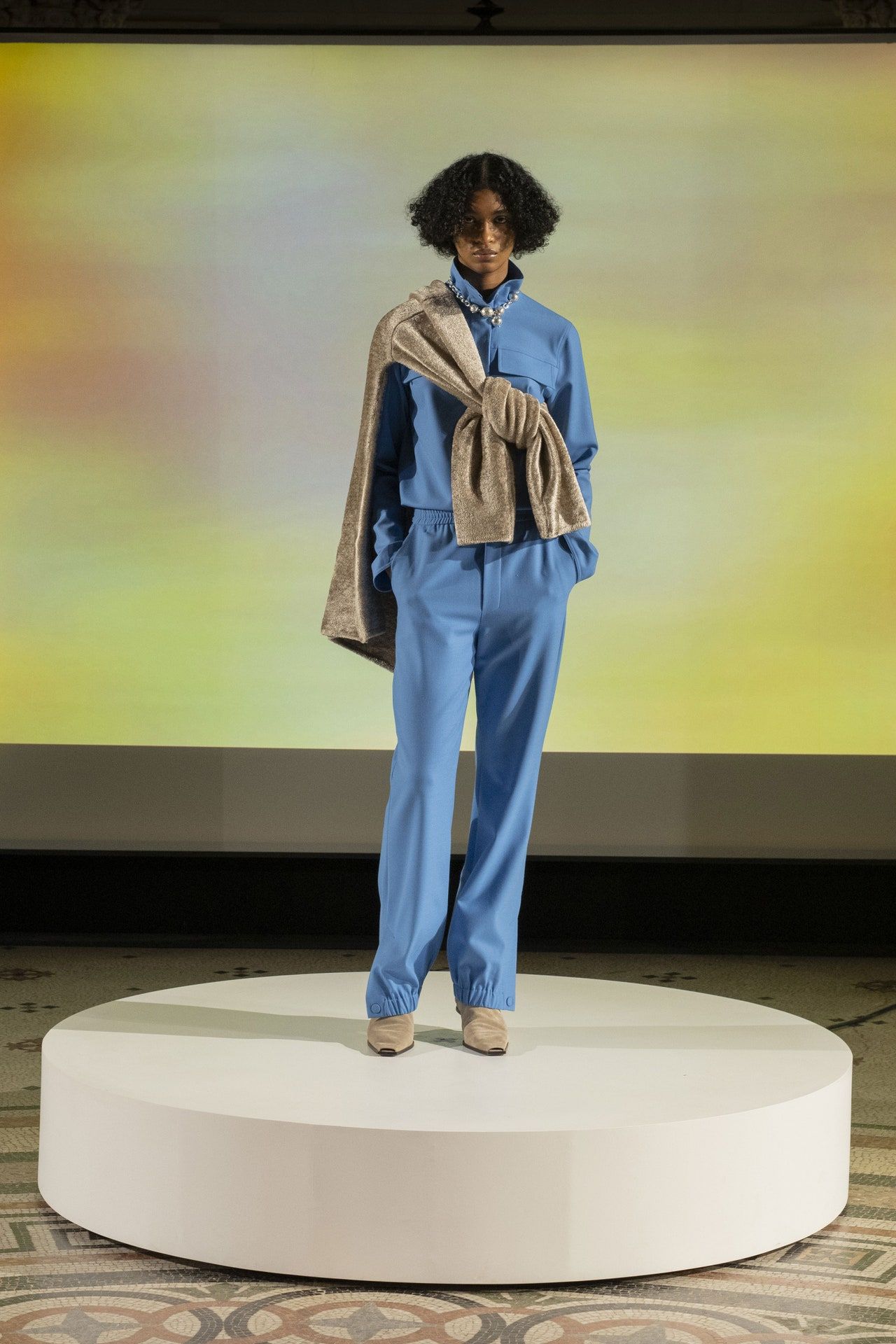 Nanushka fall/winter 2021/ Photo: courtesy of Nanushka
Nanushka showed his concern for the Ukrainian people by providing assistance to those who fled to Hungary, the home country of Sandra Sandro and Peter Baldaszti, a husband and wife who are also the CEO and designer of this label.
"It is estimated that over the next few weeks there will be more than 600,000 people who will come to Hungary, and we are ready to provide assistance. Any kind of assistance means a lot, not only food and shelter but also jobs. We contacted a number of major manufacturers to provide jobs. to refugees in factories, or to provide assistance to keep their businesses running – because work is an honor, and the honor of the Ukrainian people has been stripped away," said Peter Baldaszti as quoted from Vogue.
LVMH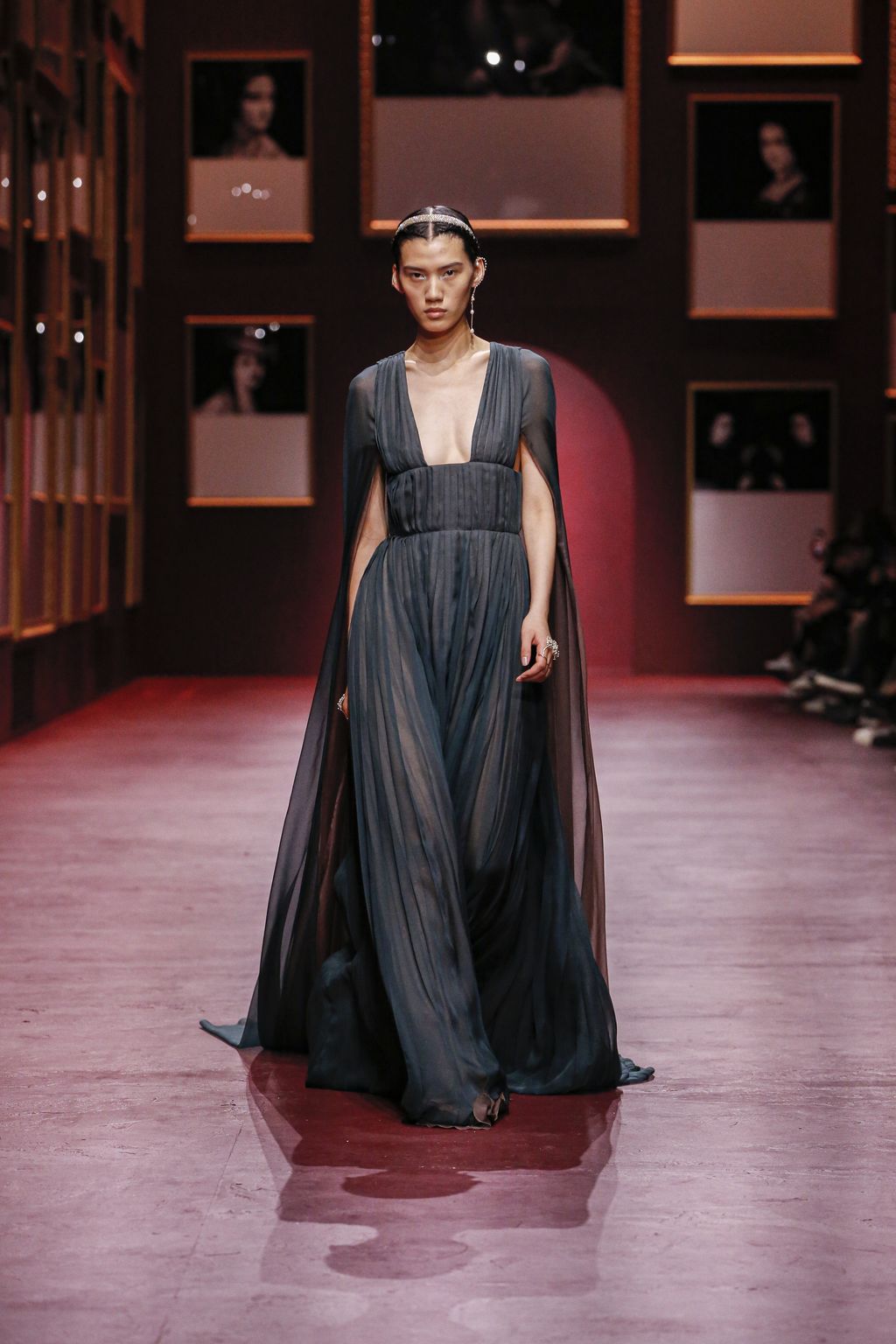 Dior fall/winter 2022/ Photo: Frederique DUMOULIN/courtesy of Dior
Louis Vuitton Moet-Hennessy (LVMH) as a group of companies that own luxury labels such as Louis Vuitton and Dior, stated that they had donated 5 million euros in emergency aid to the International Committee of the Red Cross (ICRC).
Dry Group
Dry Group, which owns Balenciaga and Bottega Veneta, did not mention the number, but said it was providing assistance to UNHCR. Meanwhile, Gucci, another label under his umbrella, announced that it had donated 500 thousand USD to UNHCR.
Chanel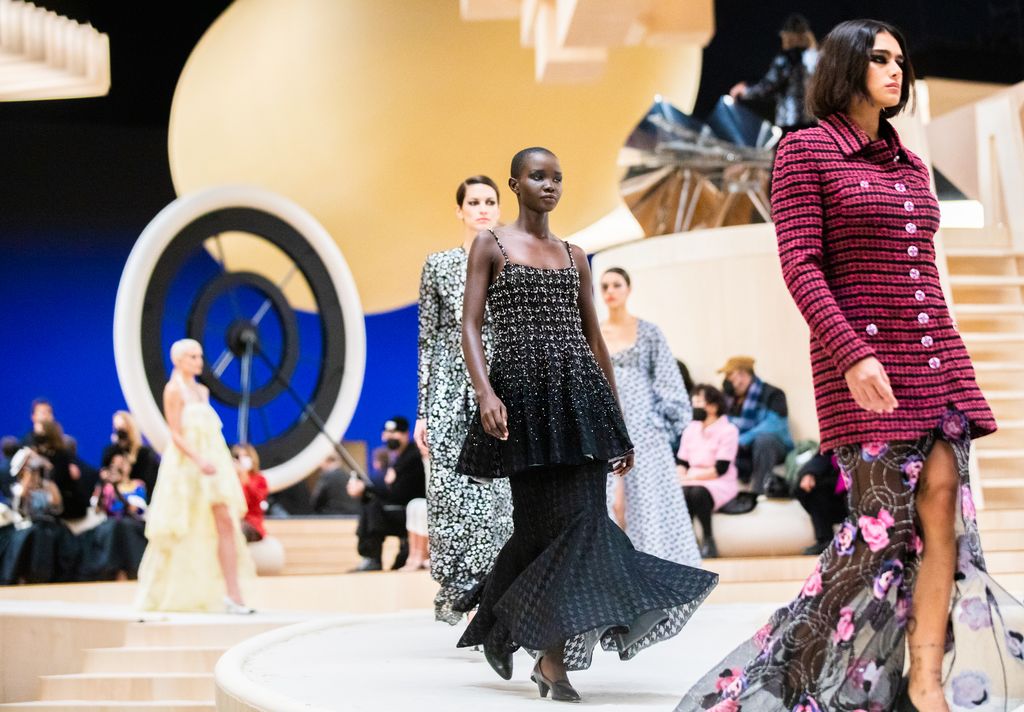 Fashion Show Chanel haute couture spring 2022/ Photo: Marguerite Bornhauser
Through her upload on Instagram, Chanel stated that since this conflict took place, her party has always prioritized the safety of its employees and provided assistance to related parties.
This legendary fashion house will also make a donation of 2 million Euros to a number of organizations including UNHCR to help refugees at the border.
In addition, Chanel will also work with a number of partners at the local level to help those affected, especially children and women. And will facilitate at the internal level to be able to provide financial assistance by participating in it.
H&M
If the others delay shipments, H&M will blatantly stop business in Russia. "The H&M Group will temporarily stop sales activities in Russia," a representative said as quoted from Reuters. Russia itself is the sixth country with the largest sales for this Swedish label.
Want to be one of the readers who can take part in various exciting events at Beautynesia? Let's join the Beautynesia reader community B-Nation. How to REGISTER HERE!
(raf/raf)