If you are visiting the Malang area or the tourist city of Batu, then don't forget to stop by Coban Rondo Tourism. Coban Rondo is one of the attractions of Waterfalls in Malang which has been popular for decades. The main attraction is the waterfall. As the name suggests, Coban in Javanese means waterfall. In the past, tourists who came here could enjoy the natural atmosphere, mountains, waterfalls, and even the original habitat of forest monkeys. Currently, the forest monkey habitat has been lost. Instead, this tourist attraction follows the times, namely with several exciting facilities that tourists can do besides enjoying the beauty of nature.
The beauty of Coban Rondo Waterfall
Coban Rondo waterfall has a height that reaches 84 meters. With heavy water discharge during the rainy and dry seasons, this waterfall is indeed very beautiful. The water discharge reaches 90 liters per second in the dry season and 150 liters per second in the rainy season. This waterfall comes from a spring located on the slopes of Mount Kawi. More precisely, a spring called Cemoro Mudo. Although it has been known and opened as a tourist spot since 1980, the popularity of Coban Rondo Tourism remains unbeatable. Even now, there are many new tourist attractions that have sprung up in the tourist cities of Batu and Malang.
Located in a mountainous area, the air around Coban Rondo is very cool. Besides that, there are also many Pine Forest areas in Malang that can be found along the way. The altitude of this location is 1,135 meters above sea level. However, access to Coban Rondo is fairly easy. Cheap ticket prices also make this area very popular. Moreover, there are also several supporting facilities such as camping ground, outbound, cafe, and so on.
Location and Route To Coban Rondo
The location of Coban Rondo Tourism is in the tourist city of Batu, namely in Pandesari Village, Pujon District. If you want to go there, from downtown Malang you only need to drive a vehicle as far as 20 km. Or about 1 hour drive (depending on road conditions). From the tourist city center of Batu, Coban Rondo Tour is only 12 km away and can be reached in 30 minutes by car.
The route to Coban Rondo is also very easy. You can use public transportation or private vehicles. Here's the full explanation.
Private vehicle – Tips for backpackers to Batu Malang if you want to go to Coban Rondo are as follows. From Malang, direct the vehicle to the tourist city of Batu. Then follow the directions to Pujon. Usually the route is also used by Malang-Kediri buses. Later there will be a fork in the statue of a cow. From there you can enter the alley of the cow statue and follow the route until you reach the Coban Rondo gate.
Public transport – Dar Malang, you can go to Landungsari terminal. Then take the bus heading Malang-Kediri. Get off right at the fork in the Pujon cow statue. From there you can take a motorcycle taxi to be taken to the Coban Rondo Tourism gate.
Coban Rondo Entrance Ticket Prices
The price of admission to this tour is also fairly cheap and affordable. For weekdays, domestic tourists are only charged Rp. 15,000 while foreign tourists are charged Rp. 25,000. For weekends, the ticket price for domestic tourists is IDR 18,000 while for foreign tourists it is IDR 30,000. However, the entrance ticket is only an entrance ticket to enjoy the beauty of the waterfall and the area around it. If you want to enjoy other facilities, there is a separate price that needs to be paid.
In addition to the entrance ticket, at the Coban Rondo entrance gate, you also need to pay some levies as follows:
Enter and park 2-wheeled vehicles: IDR 2,000 and IDR 4,000
Enter and park 4-wheeled vehicles: IDR 4,000 and IDR 4,000
Enter and park 6-wheeled vehicles: IDR 6,000 and IDR 6,000
Things to do in Coban Rondo
Although it seems that Coban Rondo Tour is just an ordinary waterfall tour, apparently there are lots of activities that can be done there. Here are some of the facilities and activities that can be done at Coban Rondo.
1. Enjoy the beauty of the Coban Rondo waterfall and river
Tourists can certainly enjoy the beauty of the waterfall and the river that flows under the waterfall. The river has clear water and a very cool temperature.
You can play in the water or just sit in the gazebos around the waterfall while enjoying the atmosphere. The loud sound of the waterfall will make tourists feel very calm and closer to nature.
In addition, tourists can also take pictures while enjoying the atmosphere. This waterfall also creates dew that will fly and wet your clothes. Therefore, if you want to play in the water, bring a change of clothes.
2. Coban Rondo's Labyrinth Park
Labyrinth Park is one of the new facilities that immediately became popular as one of the coolest Photo Spots in Malang. As the name suggests, this Labyrinth Garden is a garden whose shape is a maze of tall plants.
You can enter and explore the Labyrinth Garden to find its center. Also can take pictures while looking for a way out of the park. Tourists can also take pictures from above by going up to the viewing tower above the ticket gate of the Labyrinth Park.
Cost: IDR 10,000
3. Outbound at Coban Rondo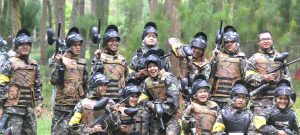 At Coban Rondo Tourism, there are also several outbound facilities that are fun and can be tried. Here are some choices of outbound facilities and their prices.
Fun tubing – Swim around the river with tires and life jackets for IDR 35,000
Paint ball – Simulation of wars per team of 6 people at a cost of IDR 450,000 (150 bullets)
Flying fox – Try the fun of gliding in the air at a price of IDR 30,000
Mountain Bike – Trying the fun of using a mountain bike for IDR 5,000
Camping ground – Camp at Coban Rondo campground for various events.
4. Coban Rondo's animal rides and gardens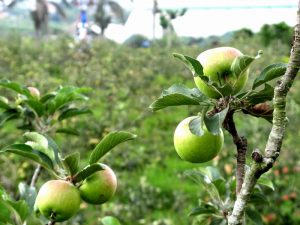 Currently, the Coban Rondo location also has additional facilities in the form of flora and fauna tourism. Tourists can enjoy the toga and learn about various toga plants at a cost of only Rp. 5,000. In addition, tourists can also enjoy the natural atmosphere of the garden.
Meanwhile, tourists can also feed the deer, also at a price of Rp. 5,000 only. This location is suitable for children's attractions in Malang and families for education. Especially to teach children to love animals.
In this animal and garden ride, there is also an outbound for children. There are also pony rentals for children to ride safely. There are also apple picking tours and farmer friends, as well as an outbound kid/care area. Perfect for enjoying delicious Malang apples straight from the garden.
5. Dancok Cafe Coban Rondo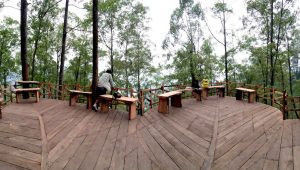 Inside Coban Rondo Tourism, there is also a new cafe or dining location that is close to nature. His name is Dancok Cafe (Leaf Chocolate Cafe).
This cafe can be entered by paying a levy of Rp. 2,500. While the price of food and drinks in it are sold separately. Most tourists don't buy food. They came just to "cool down" while taking pictures.
This cafe is indeed located on the slopes of a small hill in the Coban Rondo area. It has a pretty attractive design, it's natural that many tourists are interested in stopping by, even though they don't want to buy food.
Those are some explanations about Coban Rondo Tour in full. If interested, then prepare a holiday agenda to visit here. Hopefully useful and can provide accurate information.