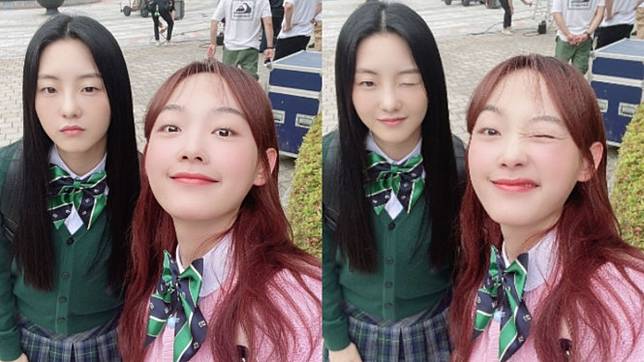 ZIGI – Cho Yi Hyun and Lee Yoo Mi's fight became one of the iconic scenes in Netflix dramas All of Us Are Dead. Cho Yi Hyun who plays the character Choi Nam Ra dares to get rid of the annoying Lee Na Yeon character when the students are trying to save themselves from zombies.
The scene of Nam Ra slapping Na Yeon won praise from the audience. It turns out that there is an interesting story behind the second scene. Curious as to what? Let's read the following article!
Also read: Cancel plastic surgery, Lee Yoo Mi survives thanks to BTS songs
Cho Yi Hyun Slaps Lee Yoo Mi Scene in Drama All of Us Are Dead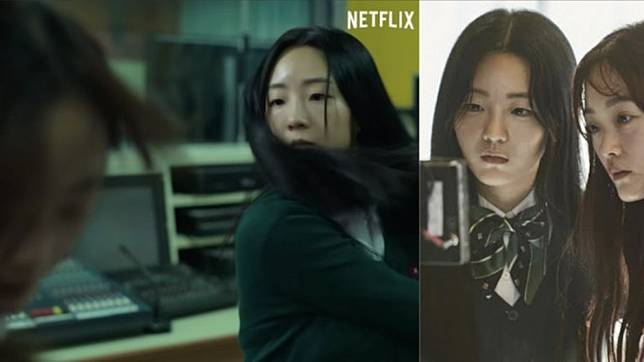 Photo : Various sources The scene of Cho Yi Hyun slapping Lee Yoo Mi
One of the iconic scenes in the drama All of Us Are Dead is when Choi Nam Ra (Cho Yi Hyun) slaps Lee Na Yeon (Lee Yoo Mi). Yihyun managed to portray a strong and firm figure so that the slap piece was liked by the audience.
In scene In the series, Nam Ra slaps Na Yeon because she is the reason one of her classmates becomes a zombie. However, Na Yeon denied the accusations and made many people angry. Nam Ra, who had previously been more silent decided to slap Na Yeon.
But who would have thought, Cho Yi Hyun actually felt scared behind the scenes. In some shots, when an actor hits another player, the camera does a little trick so that the punch doesn't really need to be done. However, Yi Hyun's scene was different.
"In drama All of Us Are Dead, Lee Yoo Mi's face is enlarged (in-zoom) during the slap scene. That's why I had to really punch him in the face. I was so scared," said Cho Yi Hyun, quoted on Thursday, February 17, 2022.
Lee Yoo Mi who is much more senior guides Cho Yi Hyun, doing the scene in one take. The reason is taking several times the results are not good.
"To be honest with this particular scene, rather than acting, I was more focused on 'What will I do if I don't get a good result in one take and we have to do it twice'," Yi Hyun said anxiously.
In fact, this scene became one of the starting points for Choi Nam Ra's character to become the strongest character in the drama All of Us Are Dead.
Cho Yi Hyun Admits He's Never Had a First Love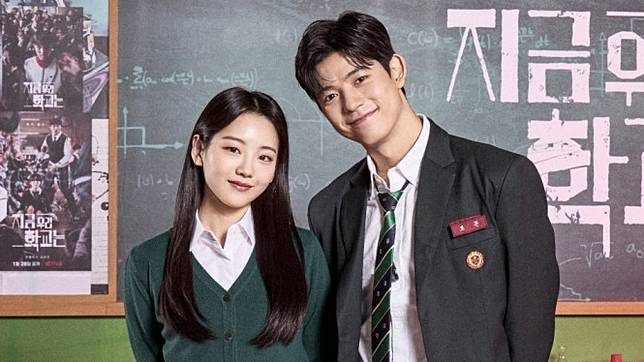 Photo : Netflix Korea Park Solomon and Cho Yi Hyun
In January 2022, Cho Yi Hyun did an interview for the series School 2021 co-starring Kim Yohan. In a press conference, he made a surprising confession about his dating history.
"I can never love (someone) completely. I'm sure if I meet someone in the future, I will know. But for now, I don't know what it is," he said.
This is in contrast to Park Solomon. For Lomon, Cho Yi Hyun is the first love when asked what Choi Nam Ra means to Lee Su Hyeok, the character played by Park Solomon in the drama All of Us Are Dead.
The couple Park Solomon and Cho Yih Hyun often makes the audience baper. Both admitted that they enjoyed watching edits from fans that showed Choi Nam Ra and Lee Su Hyeok's romantic moments.
Meanwhile, Cho Yi Hyun and his friends are said to be returning through drama All of Us Are Dead Season 2. Currently, there is no clearer information regarding the production process to the shooting schedule. Wait for the good news only at Zigi.id yes!
Also read: 5 Moments of Baper Park Solomon and Cho Yi Hyun in All of Us Are Dead