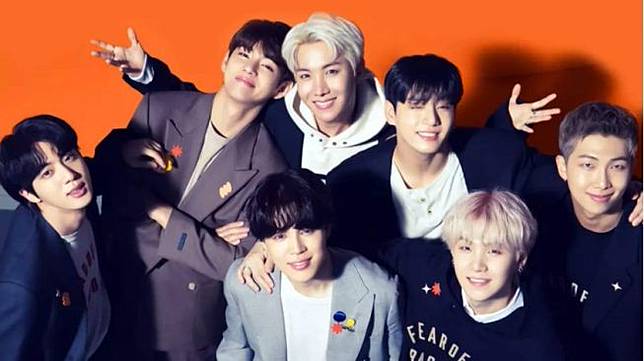 Suara.com – BTS will hold the 'Permission to Dance On Stage – Seoul' concert held at Jamsil Olympic Stadium for three days in March 2022.
This concert will be the first time for BTS to perform in front of a live audience in more than 2 years in South Korea.
Summarizing from a Yonhap News report on February 21, 2022, it has been confirmed that this BTS concert has been approved to accommodate 15,000 spectators per day.
Regarding this, an official from the Korean Ministry of Culture, Sports, and Tourism said, "We are starting to arrange for performances (concerts) in November."
As is known, last November 2021 began to enter winter, so concerts in Korea can only be approved if they take place in a closed arena, not open.
The audience capacity is also limited to only 4,000 people, which is approved by the Korean Ministry of Culture, Sports and Tourism.
However, since BTS' 'Permission to Dance On Stage – Seoul' concert will be held during early spring, they are allowed to rent the Jamsil Olympic Stadium open-air stadium which can accommodate about 65,599 people. However, even so, the number of BTS concert audiences will still be limited to 15,000 people.
That's three times more than the average audience of other approved singers in Korea. The BTS concert 'Permission to Dance On Stage – Seoul' will be held for 3 days on March 10, 12, and 13, 2022. With the approval of having 15,000 spectators, in 3 days the BTS concert will have a total of 45,000 spectators.
With this, the BTS concert 'Permission to Dance On Stage – Seoul' will be the biggest concert ever held in South Korea, the biggest since the Covid-19 pandemic.
Concerts on March 10, 2022 and March 13, 2022, which are the first and last day of the concert, will be available to watch live online live streaming by booking tickets on Weverse.
Meanwhile for the concert on the second day of March 12, 2022, the show will be performed offline and will be broadcast live worldwide through 'Live Viewing', where fans can watch the concert in cinemas that have collaborated with the BTS agency.
This concert will of course follow government regulations and disease control authorities according to the current pandemic conditions.
During the concert, the audience is strictly prohibited from cheering, shouting, chanting and standing during the concert in accordance with government guidelines. And in exchange, the organizers will give the audience clappers to enliven the concert.
However, of course all these limitations will certainly not stop fans from enjoying the show. So ARMY, are you ready to watch the BTS concert again?