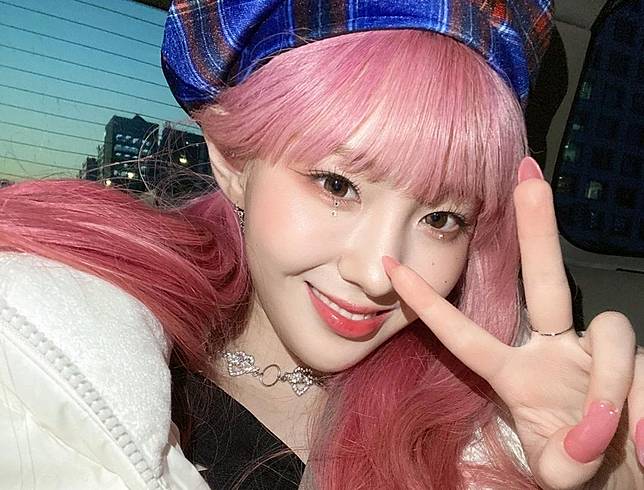 Celebrity – Kep1er has completed promotions for their debut single WA DA DA with several achievements, earning them the title of "Rookie Monster".
The debut of the girl group was well received by the public, and all members of Kep1er gained a large fan base after the release.
Among the members, Kim Chaehyun is the member known as he "almost debuted as a member of aespa".
Also Read: Following TWICE, Stray Kids and ITZY Towards a Global Market Collaborating with US Music Label Republic Records
Not only that, thanks to his extraordinary singing ability and visuals that are said to be similar to Red Velvet's Irene, Kim Chaehyun continues to be a hot conversation among netizens.
Thanks to all that, now netizens are busy debating whether Kim Chaehyun is suitable for the center position in Kep1er or not.
Many appreciated his vocals, some stated that he did have the charisma or aura to be the center of the Kep1er group.
Read also: Misunderstood, Korean media help straighten out the NingNing aespa controversy regarding the 2022 Beijing Winter Olympics
Soon, people started comparing Kep1er's Kim Chaehyun to fellow center girl group Mnet dropouts.
Among them are Jeon Somi, who is the center of IOI, and Jang Wonyoung who is the center of IVE and IZONE.
Although Jang Won Young is often criticized for her vocal and dancing abilities, people agree that she deserves the center position on IVE and IZONE, because of her stellar aura and attractive appearance.
Also Read: Bae Suzy Announces Coming Soon As A Singer After 4 Years Of Hiatus, Save The Date!
Likewise with Jeon Somi, who plays the center of IOI, netizens say that Somi is suitable as a prominent center, because of her ability to attract public attention.
Meanwhile, many agree that when standing next to other Kep1er members, Kim Chaehyun is often overshadowed by Shen Xiaoting or Huening Bahiyyih.
People said her visuals weren't enough and she needed to stand out to leave a lasting impression in order to become a thriving center.
Also Read: NCT's Lucas Uploads Photos on Instagram for the First Time Since the Gaslighting Controversy, Signs of Returning Soon?
However, others also claim that it is all subjective and depends on the feelings of others.
It was also mentioned that Kim Chae Hyun deserves to be the center because she won first place on Girls Planet 999, which means that many viewers have voted for her.
In other news, it was reported that on February 4, 2022, Mnet was in talks with Kep1er to compete in "Queendom 2".
Also Read: After the NingNing aespa Controversy, Hendery and Xiaojun NCT / Way also Post Support for the Beijing Olympics
A representative from the program confirmed that they would be meeting a different girl group, but so far nothing has been final and confirmed.
Meanwhile, on January 25, 2022, Kep1er was awarded a silver certification plaque by Hanteo Chart for the highest first week sales for their debut album WA DA DA.
Kep1er as a rookie K-Pop group has recorded a milestone with their debut mini album FIRST IMPACT which sold over 200,000 copies in its first week of release.***
RELATED NEWS: