London
–
Arsenal has been hunting for a new striker since the departure of Pierre-Emerick Aubameyang. The Gunners are reportedly eyeing Armando Broja, a young striker from a neighboring club, Chelsea.
Arsenal are actually in a striker crisis. So far in the 2021/2022 season, Arsenal only has Alexandre Lacazette as a center forward.
Reported from The SunArsenal are already square off to buy a new striker next summer. Some names like Dominic Calvert-Lewin and Wilfried Zaha.
There is one more that is included in the wanted list of the Gunners. He is a young attacker named Armando Broja!
Armando Broja is still 20 years old. This season, the Albanian player is again on loan at Southampton.
Broja has performed quite well, so far, packing six goals and one assist from 20 matches in the Premier League. Also, he scored two goals from two matches in the Carabao Cup.
Broja himself is running his debut season in the Premier League this season. Last season, Chelsea was still on loan at Dutch club Vitesse Arnhem and played in the Chelsea U-23 team.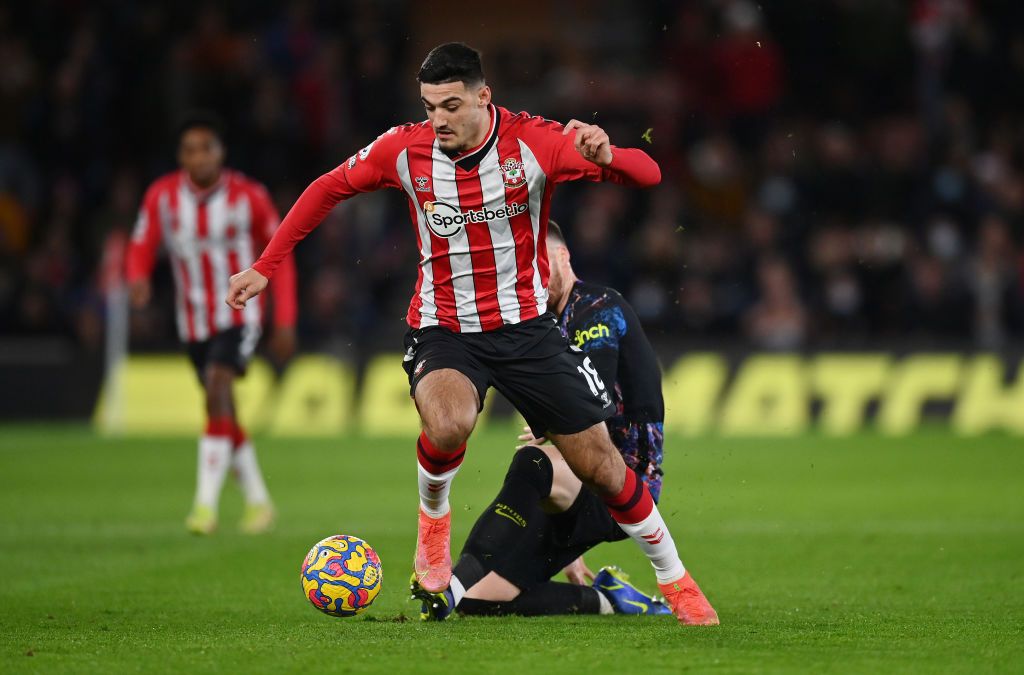 Armando Broja (Getty Images/Dan Mullan)
Armando Broja runs fast and has the potential to be the best finisher. Broja is also strong in the air, considering that Broja is 1.9 meters tall.
The problem is, Broja will return to Chelsea in the summer when his loan period runs out. The Blues themselves want to add ammunition to the center striker post.
Even so, if Arsenal bid Broja at a high price, Chelsea might be tempted to let him go at least with a buy-back clause. No doubt, the two clubs have often traded players.
(aff/adp)