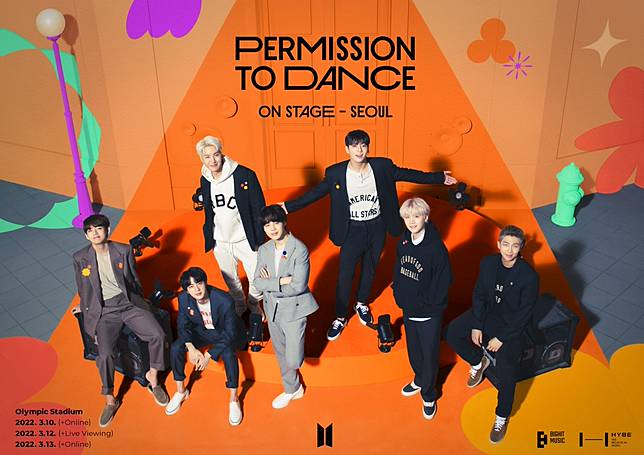 BIGHT Entertainment as the agency of BTS has announced the timing of the latest concert titled 'Permission To Dance On Stage' which will be held on March 10, 12, and 13. The concert which will be held offline can also be watched online.
The concert will be held in Seoul at the Olympic Stadium, and this will be the first time BTS has held a concert in Seoul in two and a half years since the performance of 'BTS WORLD TOUR LOVE YOURSELF: SPEAK YOURSELF THE FINAL' in October 2019.
ARMYs are also happy to welcome this good news. Here are the comments:
1. How do I get a seat? The level of competition is absolutely insane
2. Please give me a seat.. Please please
3. I really want to go to BTS' concert
4. Finally!!!!
5. Finally First of all, I had to think I could watch it online, so I'm happy
6. Ahh, why are you crying I want to see BTS soon
7. Don't cancel, I want to go to BTS concert!!!!
8. Finally finally
9. Please give me a seat. I won the previous concert, but unfortunately it was cancelled, so please vote for me again this time
10. I'm not an ARMY, but I want to go to a BTS concert… I like all their songs