Spain is indeed a favorite country for sports lovers, but not only sports fans who want and like to visit Spain. Various tourist attractions in Spain are presented and will make tourists feel at home and want to come back to this country. If you are curious about what objects can be enjoyed, here is the information.
Las Ventas
If you have a golden opportunity to be able to set foot in Spain, the first tourist spot that can be visited is Las Ventas which presents a bullfighting show. This is the tradition of the State of the Matador that has been worldwide, so it is very worthy to be a spectacle for tourists. Las Ventas itself is an arena that has been under construction for a long time, namely in 1923 with a capacity of nearly 24 thousand spectators. Other activities that can be done while in Las Ventas besides watching the show are looking at historical items that are still related to bullfighting, such as matador clothes, bullfighting equipment, statues and paintings.
Visitors are charged an entrance fee of EUR 14 or around Rp. 207 thousand which includes the standard fee.
Visitors under the age of 12 are charged EUR 8 or around Rp. 118 thousand.
Children under 5 years old will not be charged.
Bullfighting in Las Ventas is held every Sunday from late March to October, while the San Isidro Fair is only held from May 9 to June 8, and the Autumn Fair can only be visited in October.
To be able to enjoy the show, please come 4 hours before the show starts.
Plaza Mayor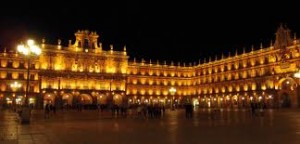 Another good place to visit is Plaza Mayor, which is a square with a rectangular shape and can be found when visiting the center of Madrid. A trip to this popular square will not make tourists regret it because most of the buildings in this area are very similar to each other and always have 4 levels. The ground floor is usually used as a shop or cafe, while the rest (3 levels) are used as hotels, apartments, or ordinary residences.
Because it is a square, it is certain that this place also becomes the center of the crowd and often various events are held in this place. Celebrations of the San Idiro Festival and Chrismas Market were also presented at the Plaza Mayor square. Before finally exploring the city center, namely Madrid, tourists usually gather at the Plaza Mayor which is used as a starting point. Not only can they relax and sit in the square, visitors can enjoy a model cafe outdoor around this area of ​​the square.
Flamenco Dance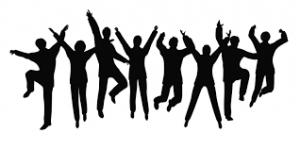 Spain is also known for Flamenco Dance apart from its world-famous bullfighting. This Spanish dance, which is basically rooted in the Andalusian region, is very rhythmic and full of agility. The movements in this dance are stretching movements accompanied by fast circular movements and there are parts of clapping hands and rhythmic pounding of feet. Usually, there is music that comes from typical Spanish percussion and Spanish guitar that accompanies this dance, but not infrequently there are special songs that are used as accompaniment.
Flamenco Dance is generally performed by a pair of male and female dancers or as a group wearing formal costumes. What the female dancers usually wear is a dress with tassels along with heels so that when dancing they look very extraordinarily beautiful. Although originating from southern Spain, this dance is considered one of the national culture of Spain. Visit the best places to watch and even learn Flamenco Dance in Madrid.
Santiago Bernabeu and Camp Nou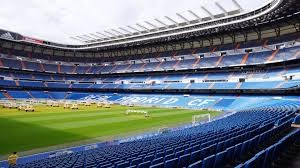 This is the place football lovers have been waiting for, namely the headquarters of FC Barcelona and Real Madrid CF. When you go to Spain, these two places are legally obligatory to be touched, especially since Camp Nou is located in the city center so it will be easier to reach. In addition to all Barcelona matches that can be enjoyed, there is also a sightseeing tour that will take tourists to be able to explore all the rooms in it.
The rooms included in the tour agenda are the rooms where trophies and awards are stored and displayed, the Press Room, the changing rooms, and many others. Don't forget that Camp Nou itself is the largest Nike store on the European continent. For Santiago Bernabeu, this place is the same as Camp Nou which also provides tour packages around the room for every visitor to see the contents of this stadium.
At the Santiago Bernabeu, visitors will be charged an entrance ticket for EUR 13 or around Rp. 192,500 for a tour package.
At Camp Nou, adult visitors are charged an entrance ticket of EUR 23 or around Rp. 340.584. Children aged 5 and under are free of charge. For children aged 6 to 13 years as well as club supporters, students and the elderly who are over 70 years old, EUR 17 or around IDR 252 thousand is charged.
El Rastro Flea Market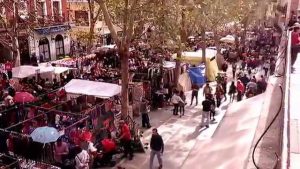 If visiting Madrid, El Rastro is an area that should not be missed to visit. Market outdoor This popular from Spain is held every Sunday and on holidays throughout the year, so tourists who arrive on those days will be able to browse around 3,500 stalls. In general, it is in the flea market that people can find various types of goods that are sold at low prices and are still negotiable, whether they are new or used.
In El Rastro the same thing applies so it is not wrong if this place is used as a shopping paradise for tourists and local residents. So, don't be surprised when you come and find this market very crowded. For those who are looking for different and unique gifts, you can try shopping at El Rastro.
El Reastro Flea Market which is located in the Ambassador's Neighborhood area is only open on holidays, including Sundays with operating hours from 9 am to 3 pm
There is no entrance fee at all and to get to this place, you can go to the nearest metro stations, namely Puerta del Toledo Station and La latina Station.
Gran Via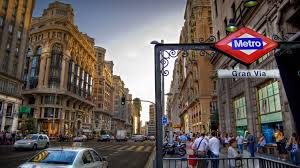 One more thing in the city of Madrid, namely Gran Via which is a street where there are a myriad of entertainment and shopping centers that can be visited for holiday satisfaction. Not only that, there are also hotels, cinemas and theaters that can be found along the way.
Building tours can also be done here because when you glance at the buildings in this area, you will notice that there are a number of tall and beautiful buildings in the style of 20th century buildings, such as Torre de Madrid, Edifio Grassy, ​​and Edificio Espana.
La Rambla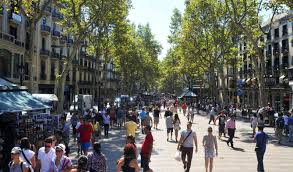 Another street that can be explored is the La Rambla area which stretches from the square called Plaza Catalunya with a length of 1.3 kilometers to Port Vell which is an old port of Barcelona. The street, which is the most famous in Barcelona, ​​is often filled with many tourists because on this street there is a fountain at the end of the road and there are many old buildings lined up in this area. As usual, the building owners use the first floor as a restaurant, money changer or shop. However, tourists must be vigilant because pickpockets roam Barcelona.
Royal Palace of Madrid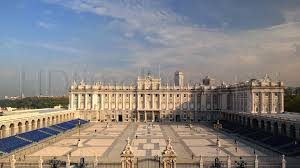 Buckingham Palace belongs to England, and Palacio Real belongs to Spain and indeed the Spanish royal family does not actually inhabit this palace because this palace is only used as a venue for official state ceremonies or receptions. If interested, visit the center of Madrid on the west side to find this palace.
Palacio Real is open from 10 a.m. to 6 p.m. in winter from October to March, while in summer from April to September it's open from 10 a.m. to 8 p.m.
Visitors are charged an entrance fee of EUR 10-11 or around Rp. 148 to 163 thousand. There is no charge for visitors who are under 5 years old.
A number of tourist attractions in Spain have been shared and apparently so many interesting things to be found. So, which place would you most like to visit? Happy Holidays .
Also read articles on other unique tourist attractions