Indonesia is a country that has a lot of natural wealth. If we can name every tourist location in Indonesia, it will take a very long time. Even if we are required to visit every tourist site one by one then maybe one year is very less. Tourist locations in Indonesia can be said to be in every village and area. Maybe even every village in every district and every sub-district is a hidden tourist attraction. So don't be surprised if with so many tourist sites, this country is one of the countries that is quite famous in the world of world tourism. There are so many advantages of Indonesian tourism compared to other countries.
The advantages of tourism in Indonesia can be said to be very diverse and not just one. Taking advantage of existing advantages, the world of tourism in Indonesia will continue to grow and will not stop. Every time and every time a lot of new tourist locations are popping up. New locations with new types of tours and new tourist beauty that certainly won't be boring. You should know about some of the advantages that Indonesia has in terms of tourism. Some of the advantages of tourism in Indonesia, such as:
1. Diversity of Tourist Attractions
Indonesia is a country that has a wide variety of tourism. The diversity of tourism is closely related to the area in Indonesia. Indonesia as an archipelagic country is not only dominated by a variety of marine and marine tourism.
Like several scuba diving spots in Indonesia, then Tours in Raja Ampat, tours in Wakatobi, all of which are very famous for their underwater natural beauty. Or it could be some beach tourism that is quite famous, such as tourism in Lombok which is quite famous for its Gili Trawangan beach. However, Indonesia itself is also very famous for tourism on the mainland. Take for example some waterfall tours in Indonesia which are quite famous.
such as Madakaripura waterfall tours, rainbow waterfalls, and many other waterfall tours that will certainly not be less beautiful. The diversity of tourism types is what makes Indonesia one of the most famous tourist destinations in the world. Especially with the fame of several tourist attractions in Bali which are already worldwide. The fame of Bali itself is more or less an intermediary for the famous name of Indonesia in the world of international tourism.
For tourists visiting Indonesia, both foreign tourists and domestic tourists, this diversity is very important. The more tourist sites there are, the more choices of tourist attractions they can visit. So that boredom will never come to those who visit and travel in Indonesia.
2. Community Tradition and Culture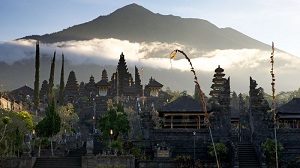 One of the advantages of Indonesian tourism that it has is that there are still several areas that closely maintain their traditions and traditional culture. This becomes very important in the midst of the development of an increasingly modern world. Cultural tourism is a tourism that has its own charm.
Even many tourists who actually hunt for this cultural tourism. This is because cultural tourism provides experience and shows the authenticity of the culture of a country, or it can be said that tradition and culture are one of the faces of a country. Therefore, if a country can maintain and preserve its original traditions and culture, it will be very interesting to show it to the international community. There are lots of cultural tours in Indonesia that we can visit such as cultural tourism in Yogyakarta, cultural tourism in Bali and other cultural tours in other cities. The existence of cultural tourism will certainly be able to make visitors feel at home in the city.
Several cities in Indonesia are deliberately maintaining and making cultural tourism the main tourist attraction and selling points of the region. Indonesia is indeed a country that has a lot of traditional culture that may not even be known by the people themselves. The preservation of culture and tradition is important for the development of Indonesian tourism.
3. Diversity of Society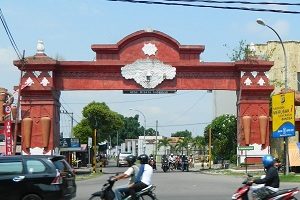 Indonesia is one of the most populous countries in the world. Although not the most numerous, these human resources are very important. Population diversity is an asset that cannot be ignored. A diverse and diverse population will have a different culture. This is the selling point for Indonesia. The diverse population of Indonesia and consists of many tribes in the eyes of the world is a unique thing in itself.
This is because not many countries have ethnic diversity and pluralism like Indonesia. Therefore, some areas see it and make a tourist location that is quite unique and interesting. Some areas actually make tourist villages that are quite warmly welcomed by tourists. The existence of the tourist village will show the diversity of ethnic groups in Indonesia. In Indonesia's tourism itself, there are several tourist villages that are quite well known, namely tourist villages in Bali and Brayut tourist villages, Ketingan Tourism Villages, Kasongan Tourism Villages which are quite famous. The tourist village is indeed expected to be an attraction for tourists to visit and get to know more about Indonesian culture.
4. Price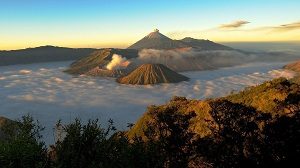 Indonesia itself is one of the Asian countries that has quite cheap tour packages. The price of this cheaper tour package itself is an important selling point for Indonesia. Wherever the price is a very decisive factor for someone. This does not only apply to those who are foreign tourists but also those who come from within the country.
Even though it has a fairly cheap tour package, Indonesian tourist attractions are not cheap tourist attractions. With low prices, tourists will get quite a variety of tour packages. Usually agents who offer tour packages to visit Indonesia will include a variety of tourist locations which will certainly be very interesting to visit.
So even though the price offered in the package is cheap, it is replaced by a large variety of tours that can be visited. This is the main attraction so that many tourists want to visit and see the beauty of tourist attractions in Indonesia. The selection of this cheap tour package itself is usually chosen by those who are coming to Indonesia for the first time so they don't understand and don't know about tourist destinations in Indonesia.
Those were some of the advantages of tourism that Indonesia has. In addition to the advantages mentioned above, there are several other advantages, such as:
Improved facilities
The number of new tourist attractions popping up
The government's commitment to the development of the world of tourism
There are lots of tour guides in Indonesia
Well, those were some of the advantages of Indonesian tourism that we should be proud of. These advantages make Indonesia one of the tourist destinations that have international standards. Hopefully the information was useful.